Brits warned of FIVE DAY freeze that could put Christmas party season on ice
10 December 2018, 10:30 | Updated: 10 December 2018, 10:42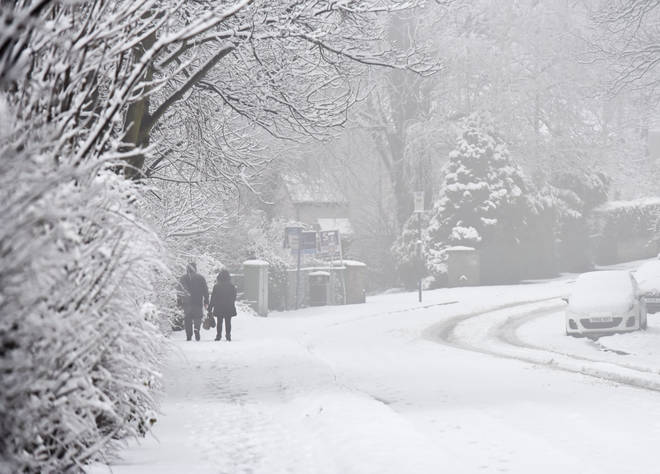 December weather looks set to get even colder, as the Met Office has warned a festive freeze is upon us
Temperatures will plunge as Britain is blasted with freezing cold air from Iceland.
It's terrible news for anyone whose Christmas party outfit doesn't involve snow boots, gloves, and a massive fluffy coat.
The Met Office has warned that a five day freeze of temperatures reaching as high a -5 will arrive just in time for party season, with cold wins blowing in from Iceland overnight.
There is possibility for freezing fog, and even snow in the hills of northern England.
Temperatures look set to rise slightly on Thursday, but 'disruptive snowfall' will then threaten to cause road and rail chaos across the country.
"It turns colder on Sunday with air from Iceland, and it certainly looks cold until midweek in the East," said Met Office forecaster Marco Petagna.
Read more: Will we have a White Christmas? Latest odds revealed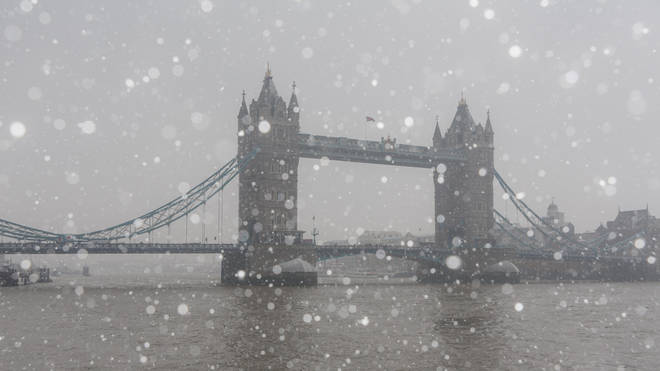 "Widespread frosts and the chance of freezing fog are expected, with Monday morning down to -5C in Scotland and -3C in northern England.
"Gales or severe gales with gusts up to 60mph in the West are expected into the weekend, with further heavy rain - and snow in the North, mainly on hills."
And ex-BBC and Met Office forecaster John Hammond of weathertrending added: "Colder weather will arrive from the North, with East coasts prone to the odd wintry shower.
"There is a significant chance of disruptive snowfall as moister air arrives from the West from midweek."
NOW READ:
Nick Knowles looks FURIOUS as Joel Dommett mocks his 'budgie smugglers'
Psychologist warns 'Naughty Elf' could cause kids long term damage
Mum buys £7 'Sexy Santa' costume... and can't believe how BAD it looks