Five practical ways to cut the cost of Christmas
12 December 2018, 05:41 | Updated: 14 December 2018, 16:03

Promoted by Barclays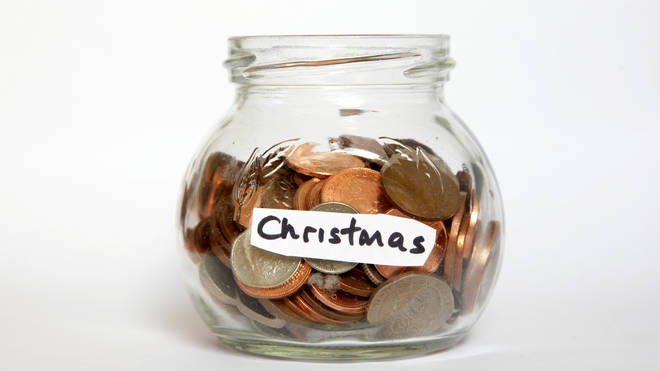 With these festive suggestions you won't just be carving turkey this year... you'll be cutting your Christmas outgoings, too.
As Christmas edges even closer, it's time to look for some last-minute ways to make your money go further.
While some things are an unavoidable outgoing - a dinner with all the trimmings, presents for loved ones and new PJs to wear on Christmas morning - it's not impossible to save a few quid.
Here we look at five festive and realistic ways to start 2019 with a bit more in the bank.
1. Keep things in perspective
Remember that Christmas Day is just that, a DAY. While it can be tempting - and easy - to go overboard, try to enjoy a Christmas you can afford.
That might mean sticking to one present per person, or embracing old family favourites like charades, snap or Scrabble.
Spend an evening working out exactly how much you can afford to spend on food, drinks, presents and other miscellaneous costs so you'll keep your Christmas spending under control.
2. Book travel as early as possible
Getting from A to B in the UK is notoriously pricey, especially at Christmas.
Buy your tickets for the festive break as early as possible, using online comparison sites to secure the best deal.
If you have time on your hands, why not look in to shaving even more money off the cost by working out how to get to where you need to be using split tickets.
3. Go natural
It's been estimated that Brits spend £50 decorating their homes in the run up to Christmas.
However, holly, branches and sprigs of pine and winter flowers will make your house look gorgeous and festive - and you can gather them up while out on a crisp winter walk.
4. Family get togethers
While piling in to a relative's house seems like a cheap way to enjoy the season, for the host it can turn in to a costly affair.
Instead why not suggest everyone brings a dish and chips in with tidying up before they go home?
It will also save one person having to do a mammoth clean up the next day.
5. Make what you can
Christmas cards are lovely to send and receive.
To help keep the costs low, why not make some Christmas cards with the kids! It can be as cheap as a fun finger print design.
Or rather than post a physical card, look for an online alternative, or wish friends and family a Merry Christmas on social media, using a favourite family snap from the last year.
To find out more about how you can take control of your money this Christmas with the Barclays Mobile Banking App – click here