Impress Your Partner With These Memorable Christmas Date Night Ideas
5 December 2017, 13:07 | Updated: 5 December 2017, 16:35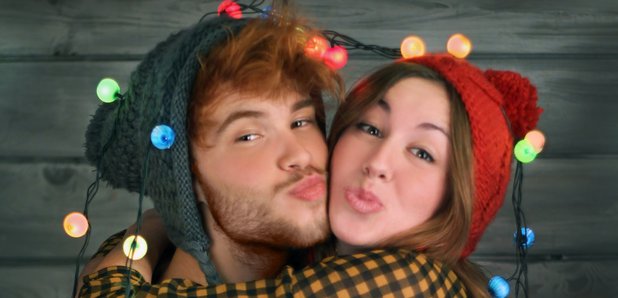 Here are some of the best festive date night ideas from across the country.
Christmas is a time to show your family, friends and loved ones that you really care, so it's important to make time for those special people in your life amidst the stresses of present buying and outfit-choosing.
There are so many great things to do for festive date nights with your significant other, and here are some of the tip top attractions across the country to enjoy!
1. Winter Wonderland, Hyde Park, London (now - 1st January)
Christmas isn't Christmas without a trip to Winter Wonderland! Whether you're into your thrill-seeking rides, or prefer just to have a mooch at the markets with your significant other, there's something here for everyone. The Magical Ice Kingdom boasts a 'Deep Sea Adventure' theme this year, with incredible ice carvings of everything from jellyfish to mermaids!
2. Hogwarts In The Snow, Hertfordshire (now - 28th January)
Harry Potter fans will LOVE the Warner Bros studio tour with its festive makeover! What's more romantic than stepping into the wizarding world and learning how fire, ice and snow was made in the films?! And, for the first time ever, the Great Hall will be made over to include the iconic Yule Ball props - which we all know was a very romantic setting for the Hogwarts, Durmstrang and Beuxbatons students.
And of course, the breath-taking structure of the Hogwarts Castle is to be dusted in snow for ultimate Christmas vibes.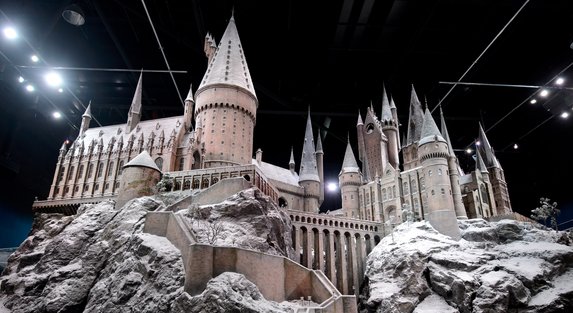 3. The Ice Adventure: A Journey Through Scotland, Edinburgh (now - 24th December)
Combine cosy festivities with a good old bit of history! This experience is from the creators of the Magical Ice Kingdom featured in Hyde Park's Winter Wonderland, so it's sure to be a spectacular sight - including life-like sculptures of Vikings, fairies and Kelpies, Highland Cows and of course the Loch Ness Monster!
There's also an Ice Bar for you and your significant other to cosy up together and enjoy a romantic tipple in!
4. Cardiff's Winter Wonderland, Cardiff (now - 9th January)
Cardiff gets its very own Winter Wonderland, complete with undercover ice rink and romantic alpine village to enjoy a mulled wine and some tasty churros in. You can even take a trip on the Big Wheel and admire Cardiff from high up.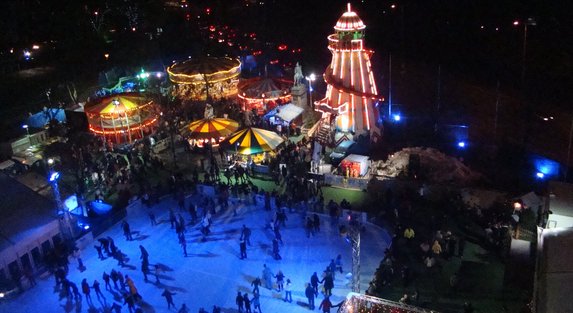 5. Disney On Ice - Passport To Adventure, London's o2 Arena (20-30th December)
Definitely not just for kids! Disney On Ice brings the magic of Disney alive through incredible costumes and awe-inspiring ice acrobatics - if you're heading to a Christmas ice rink it's probably best NOT to try what these professionals make look so easy!
We're pretty sure that after attending this, you'll want to reserve an evening over the festive period for a binge-watch of your favourite Disney flicks - Christmas onesie essential!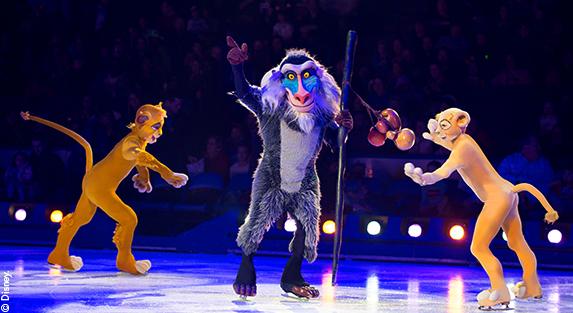 6. Blithbury Reindeer Lodge, Rugeley, Staffordshire (now-24th December)
Enjoy a 'Reindeer by night' event at the UK's largest Reindeer lodge as you get the opportunity to make a fuss of over 100 furry friends! Buy some food and give the friendly creatures a stroke and a feed. You can even opt to be taken round by them on a traditional Scandinavian sleigh. And apparently, they LOVE a selfie!
7. Brighton Beach Igloos, Brighton (now - 31st December)
Brighton beach turns festive as the award-winning Christmas Igloos line the seafront until New Year's Day. These heated pods are available to hire for a romantically cosy afternoon looking out over a winter seafront - or grab your besties and trundle on down for a couple's retreat, as they hold up to 16 people!
Ever had a Christmas dinner in an igloo?! It's something you've got to try once - and Brighton Beach Igloos are calling!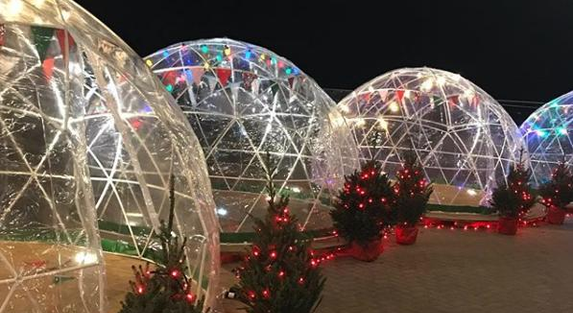 WATCH: Military Family Receive A Magical Christmas Surprise: