If You Love Prosecco This Christmas Jumper Is EXACTLY What You Need!
10 November 2017, 10:52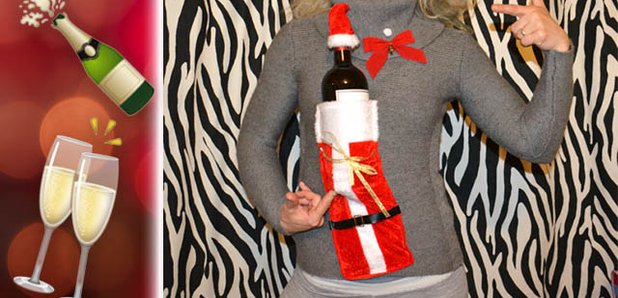 Combine your two favourite things - Christmas and Prosecco!
Throughout December not many a day goes by without indulging in some Christmas treats or drinks and Prosecco is certainly a staple of the festive season.
We couldn't imagine Christmas without a bit of fizz or without an over the top jumper so thank goodness the two have been combined on Etsy.
Seller YourSassyGrandma has created a jumper that can hold an entire bottle of wine, Prosecco, Champagne or anything else that tickles your fancy so you'll never be without a drink again.
All while looking fabulously festive...we NEED one!
The description of the item pretty much sums it up: "Stand out with this fantastic tacky Christmas Sweater at your Ugly Sweater Party this holiday season!!"
"This is a sweater that has been re-created to make you shine and hold your wine this Christmas!
Hold your wine in the stocking sewn to the front."
They also make a point of noting that the wine sadly isn't included - that would be too good to be true but also means you can fill it with what you like.
And for the gents out there who aren't Prosecco fans, she also makes ones perfect for holding bottles of beer so your other half is never too far away from his next beverage either.