The Results Are In And This Supermarket Are Selling The BEST Mince Pies Of 2017
8 November 2017, 11:13 | Updated: 8 November 2017, 15:52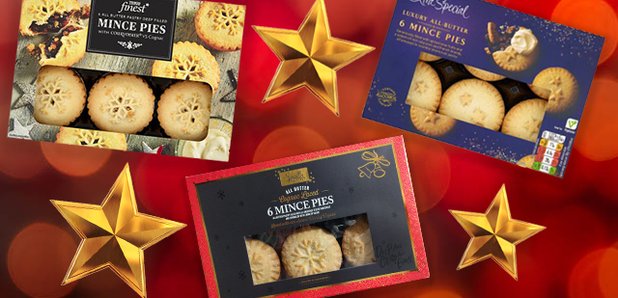 We volunteered to eat lots of mince pies in order to tell you which to buy this Christmas...it was tough, but here are the results!
Come Christmas time the cupboards are jam packed with festive treats so you can only spare room for the most worthy snacks.
We've blind tested five supermarket mince pies and ranked them based on the vital requirements we think make up a great mince pie worthy of a slot in the Christmas food cupboard.
The folks at Tesco, Sainsbury's, Asda, Aldi and Marks and Spencer sent us this year's pies to go into our blind taste test and we've ranked them based on their appearance, flavour, filling, pasty and of course, value.
Here they are in ascending order....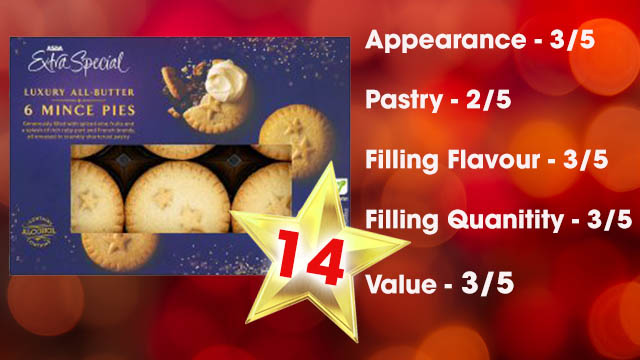 Despite scoring pretty averagely across the board, our tasters weren't too impressed with the quality of the pastry on these pies but were pleased by the amount of filling underneath it. So if you like your mince pies chock full of fruit, these could be up your street.
Marks & Spencer Classic Recipe 6 All Butter Mince Pies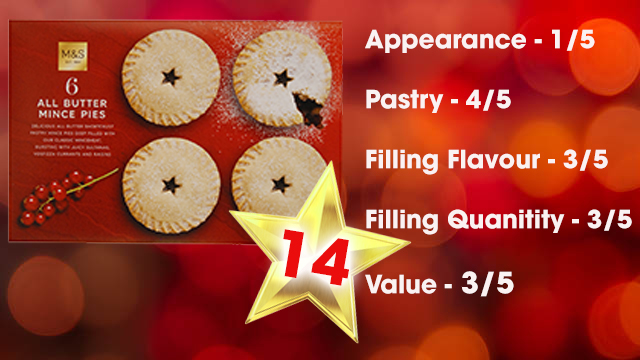 They're not just mince pies, they're M & S mince pies! But that didn't stop our testers feeling a little let down by the appearance of these. Simple but not too effective, however the pastry went down really well which proves that the proof really is in the pudding!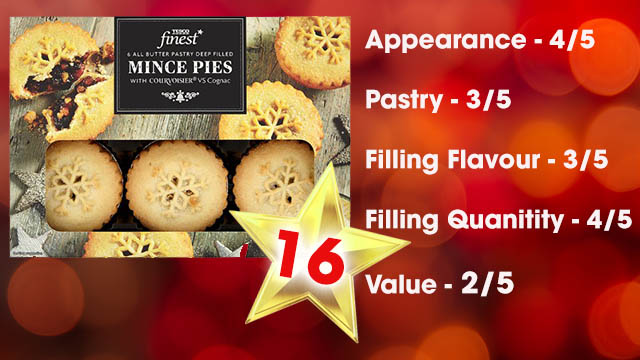 On a level pegging with Sainsbury's, Tesco's mince pies were in the middle of the bunch for our testers this year. One strong point of their offering was the appearance, a dainty snowflake, which went down well, as did the filling quantity.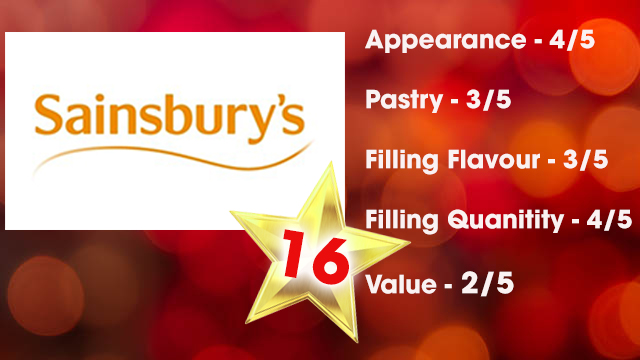 Neck and neck with Tesco, the Sainsbury's mince pies also scored well in the appearance department and one of our tasters commented that it looked the 'most christmassy' in the bunch. They're definitely fantastic value too.
And the winner is.....
Aldi Specially Selected Mince Pies, £1.69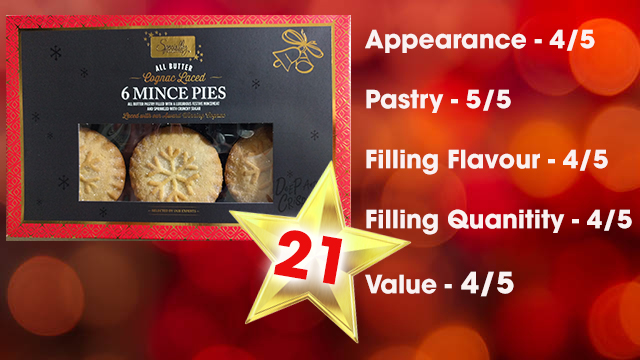 Aldi's mince pies blew our team of testers out of the water with their boozy filling, sugar topped pastry and fantastic value, they've definitely earned a slot on our Christmas party table!