These Are Our Top 10 Bargain Christmas Jumpers Of 2017!
13 November 2017, 12:36 | Updated: 13 November 2017, 12:42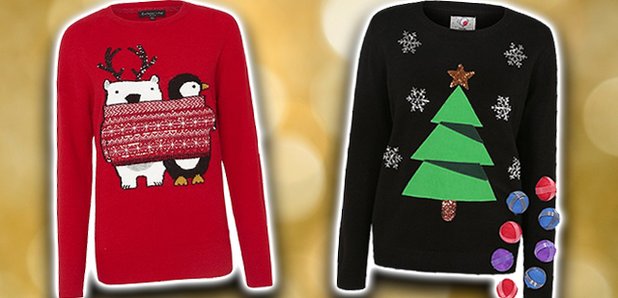 A Christmas jumper has become a necessity rather than a luxury!
Is it really Christmas if you don't own a festive jumper?!
Over the last few years, the whole 'festive dress' craze has grown and grown, and now it's totally acceptable to be seen in a bright 3D jumper, complete with flashing lights and musical tune.
There's so much choice now that it's hard to know where to find your perfect Christmas jumper. Do you go all out and invest in something with a whole nativity scene going on, or keep it more simple with a cute but classy design?!
We've rounded up the best designs on the high street for 2017 - and there's literally something for everyone!
1. F&F Polar Bear & Penguin Jumper - Tesco - £16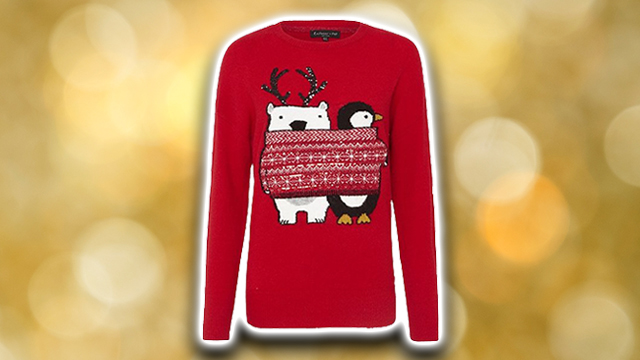 Who knew that a polar bear (with antlers...) and a penguin could share a festive jumper so harmoniously?! These guys are so cute!
2. London Bus Snow Scene - Sainsbury's - £16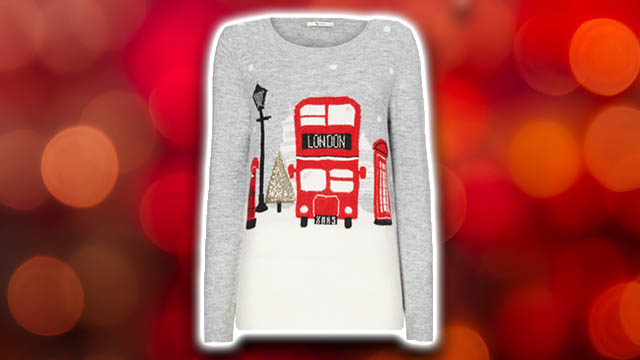 Nothing says Christmas like a traditional festive image, and this London bus scene is perfectly picturesque. It reminds us of the end of Bridget Jones when Bridget chases Mark Darcy down a snowy London road for a smooch. N'aww!
3. Dog Christmas Sweatshirt - Asda Online - £14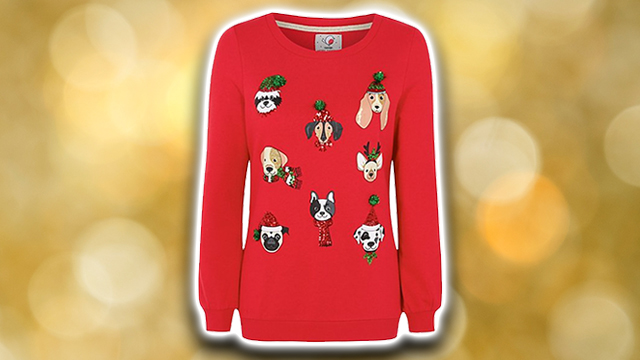 This is every dog lovers dream, right?! So many cute festive pups looking happy!
4. Christmas Fairisle Jumper - Primark - £12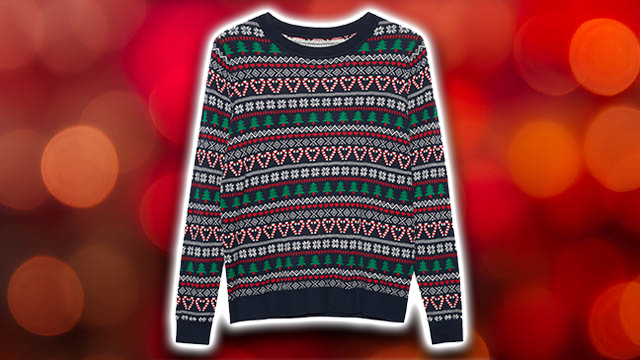 No one can resist a good old festive pattern at Christmas, especially one that incorporates candy canes!
5. Christmas Tree Jumper With Baubles - George (Asda) - £18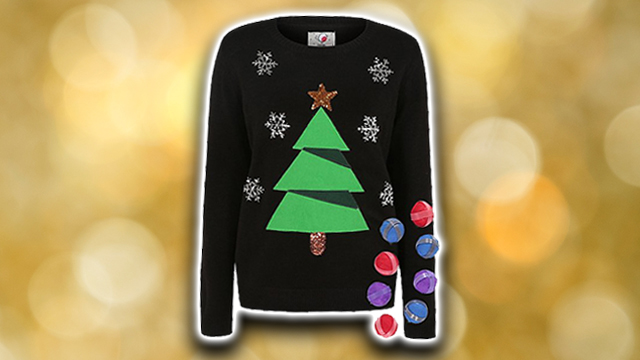 This jumper actually comes with velcro baubles to decorate the Christmas tree with, and we can't contain our excitement about it!!
6. All The Jingle Ladies - Debenhams - £26.50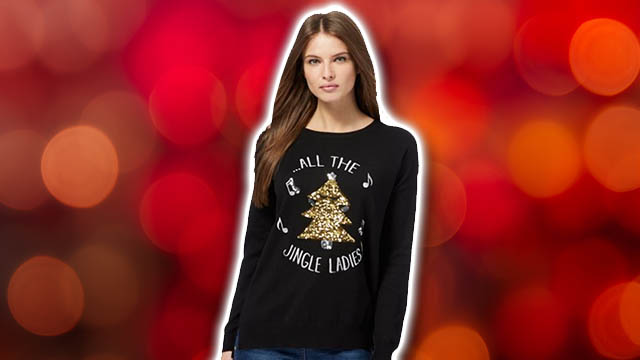 We all love a pun, and this festive homage to Beyonce wins on so many levels!
7. Love Heart Antlers Jumper - Primark - -£12.00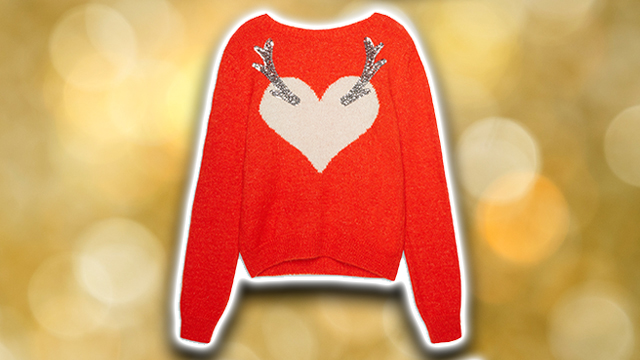 Feel super cute in this simple but unique design!
8. Christmas Tree Jumper With Pom-Pom Baubles - Asos - £28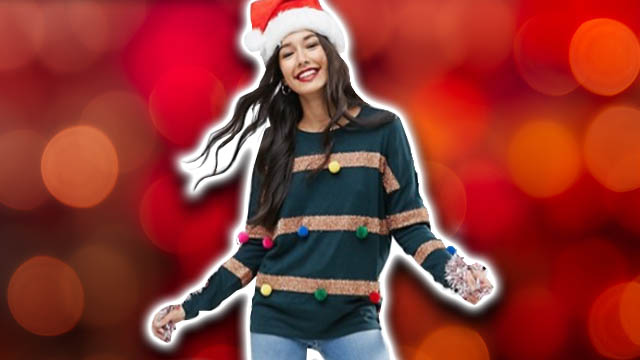 We were sold at the mention of a pom-pom on a Christmas jumper.
9. Pink Fairisle Jumper - Boohoo.com - £15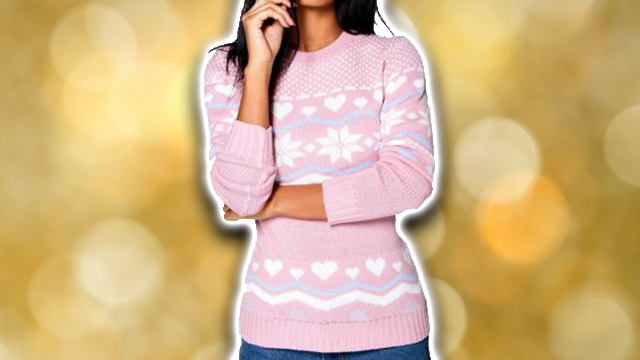 Channel your inner après-ski look with this seriously cute pastel fairisle jumper.
10. Everyday I'm Sleighing It - Primark - £12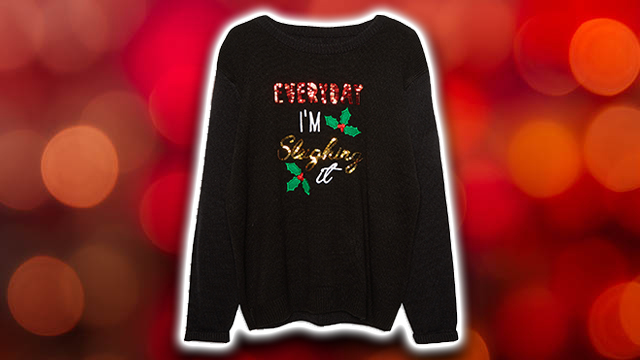 Sass + Christmas jumper = winning combo!
Remember, it's TOTALLY acceptable to wear your Christmas jumper every day in December, so why not treat yourself to a few!