Feel Cosy This Christmas With Our Top 10 Picks For Festive Loungewear!
22 November 2017, 17:09 | Updated: 22 November 2017, 17:24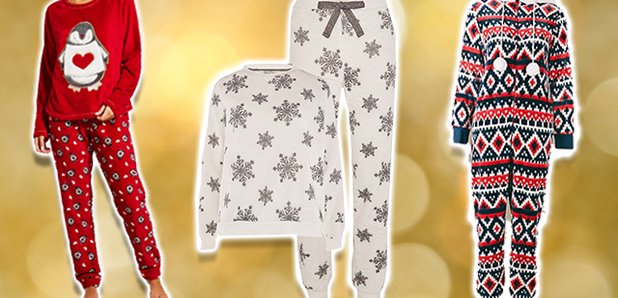 From super cosy onesies to stylishly cute pyjama sets, we've rounded up our favourite festive loungewear options for Christmas 2017!
It's not just about having the perfect outfit for Christmas Day, it's about having the perfect pyjamas for Christmas Eve!
(And Christmas Day night, and Boxing Day, and the day after that...basically we just LOVE festive loungewear!)
The selection has increased tenfold over the last few years, and whilst it used to be a total rarity to find anything Christmassy for bedtime, now there's so much choice you don't know where to begin.
Well, we're here to help, and these are our top 10 festive loungewear finds:
1. Two-way sequin Christmas pyjamas - Tesco - £20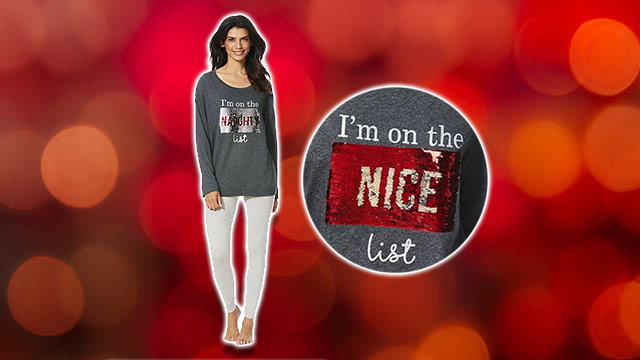 We love that these can be adjusted depending on how well you behave!
2. Snowflake pyjamas - Primark - £14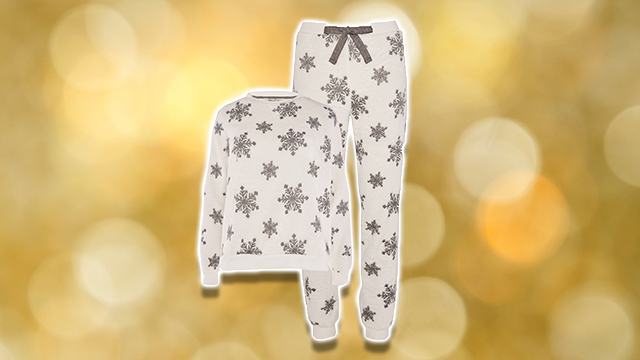 These are the cutest things we ever did see! We can totally picture ourselves snuggled up watching festive movies in these.
3. Fairisle fleece onesie - M&S - £30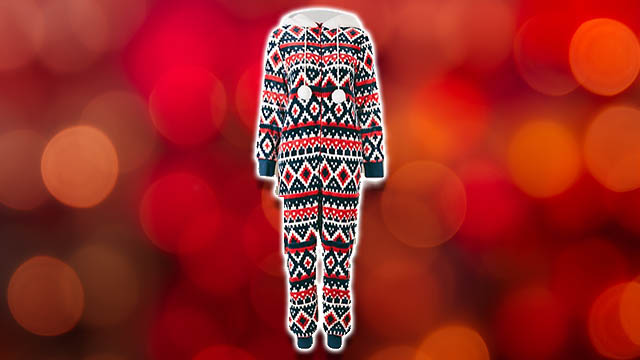 You wouldn't look out of place in a romantically secluded log cabin in this cosy onesie!
4. 'Baby it's cold outside' pyjama set - Asos - £24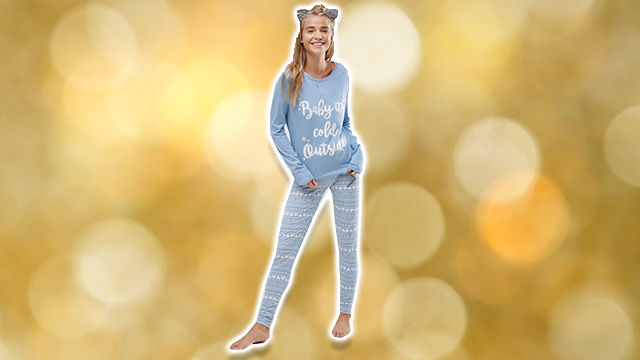 This soft blue colour is adorable - we're just crying out for a cosy cuddle on the sofa with these!
5. Winter wonderland pyjama set - Sainsbury's - £14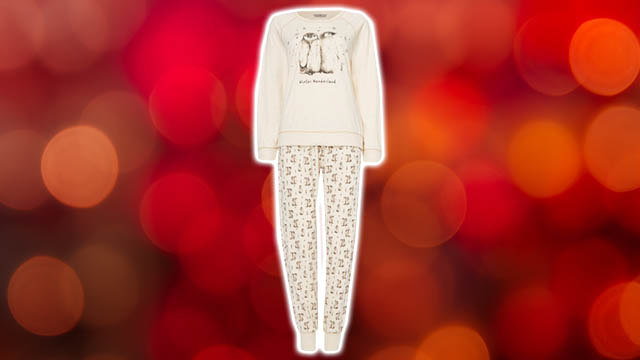 Feel all snuggly and warm in this bargain pyjama set - just look at those little penguins!
6. Christmas print onesie - Next - £28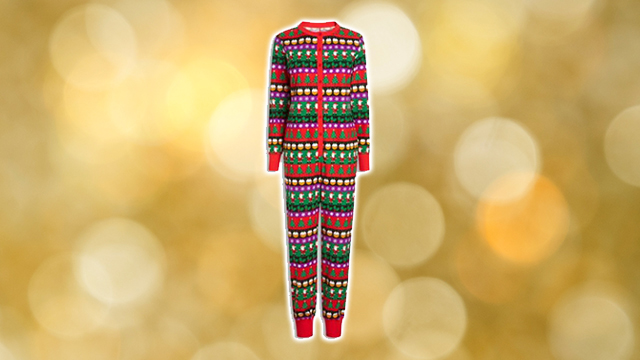 We love this zappy option - and the best thing is they stock them for men, women, children AND dogs! Just think of the epic family photo!
7. Fairisle Christmas pyjamas - Tesco - £14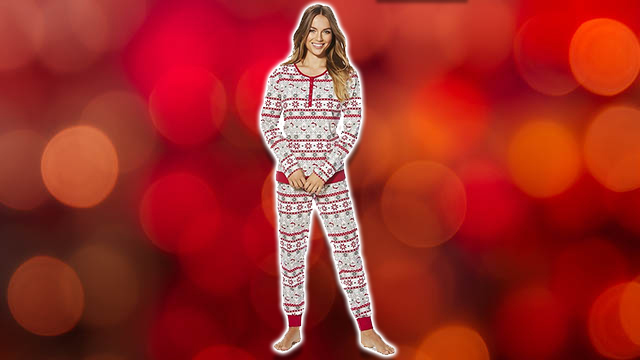 We're pretty sure you could get away with wearing these night AND day - stylish, yet festive!
8. Penguin fleece pyjama set - Matalan - £12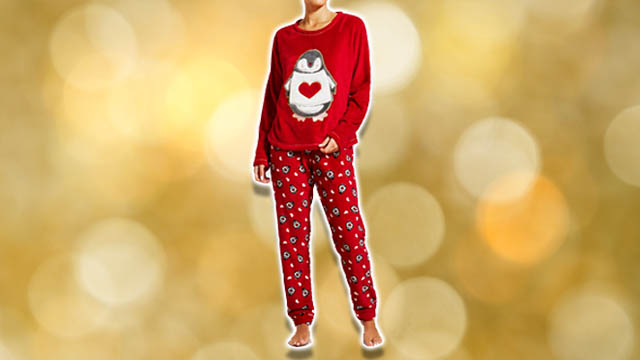 We feel instantly cosy just looking at these cute fleecy pjs, and at just over a tenner they're the best for value in the top 10!
9. Red moose print cotton jersey pyjamas - Next - £22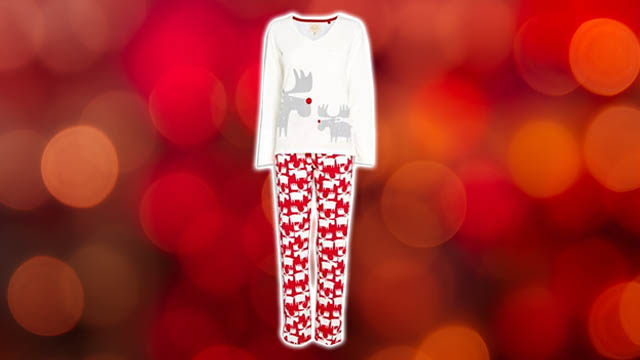 Rudolph seems to have a little friend on these pyjamas! We love the festive colour combo going on here.
10. Snowflake pyjama set - John Lewis - £35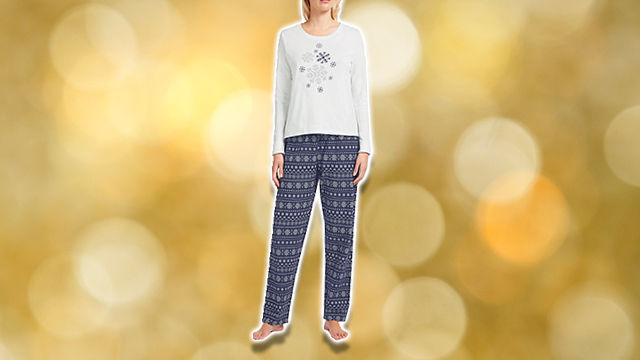 These are super stylish, and make a change from the popular reds and whites of the Christmas colour scheme.
If you end up buying all ten we've rounded up here, we won't blame you!
WATCH: Heathrow's Bears Christmas Advert: