THIS Is The Must-Have Family Board Game For Christmas 2017!
17 November 2017, 17:16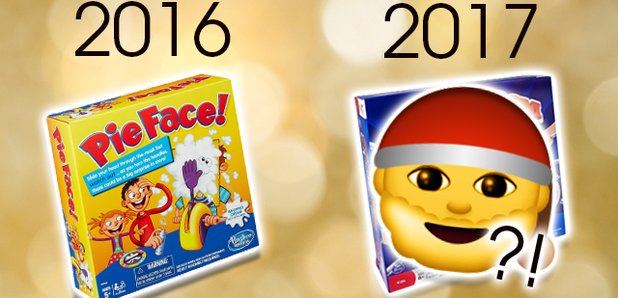 This is going to cause a lot of laughter!
One of the best things about Christmas is gathering everyone round for a good old board game.
Nothing gets a family together like a fun, friendly game of Cluedo, but equally nothing stops a family from talking to one another than a heated game of Monopoly...
(There are just some relatives you can NEVER trust as banker.)
Last year, the must-have game was Pie Face, and it literally disappeared off shop shelves within a matter of days.
If you were one of the many who missed out on getting Pie Face in time for the family gathering last December, then take note, as this is tipped to be the big one for Christmas 2017.
Boom Boom Balloon is not something you can say in a hurry, but the kids will definitely be rushing to get this out of the games cupboard once the crowds arrive.
The aim of the game is to NOT let the balloon pop - not so simple when it involves pushing sticks into it. A roll of the dice will determine just how far you have to push said stick in.
It retails at around £18, although we've spotted it at The Entertainer for half price at only £9!
Come Christmas Day, if you're looking around at all your snoozing relatives post-turkey and thinking that the place needs to liven up a bit, we're pretty sure this would change the mood!
However, perhaps it's wise to send the dog into the garden when this game is in full swing!
WATCH: Does This Clip Show The Real Reason That Kevin Was Left Home Alone?