Believe It Or Not, The Cold Weather Is Actually GOOD For You
27 February 2018, 11:35 | Updated: 27 February 2018, 11:41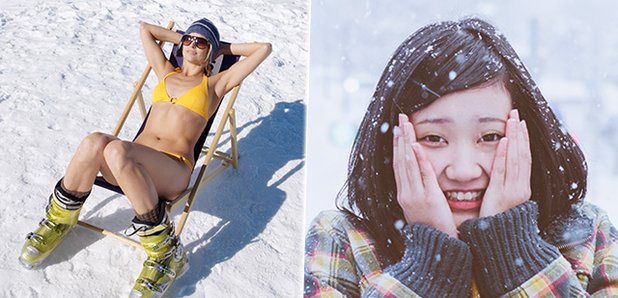 If you're fed up of the freeze, this might turn your frown upside down.
Just when we were slowly crawling into double figure temperatures the Beast From The East had to go and ruin everything.
Now we're back to layering up, de-icing the car and constantly topping up hot water bottles.
We all long for the days where the sun is shining - lunch breaks can be taken in the parks, kids can burn energy all afternoon long and generally life just feels that little bit better, right?
Even the gym feels like a slog when it's too cold to contemplate putting on a sports bra and leggings.
But good news if you are struggling to get into the swing of exercise, because all this cold weather is actually helping us lose weight without us even knowing about it.
Being chilly kickstarts activity in your "brown fat", which in turn will burn off other "white fat", which means you're effectively getting rid of more calories.
According to Oska University's magazine Weather, Climate And Society, we are most happy when we're feeling a temperature of 13.9 degrees - which is surprisingly mild.
There's also arguments that cold weather does in fact make us happier - and brings us closer to friends and family. Because many of us lead lifestyles that aren't so busy when it's freezing outside, we spend more time on the phone catching up with our loved ones. So it's not all bad, is it?
(Summer still sounds pretty good to us though!)
WATCH! This Heat Up Coat Is Perfect For Winter: