Colin The Caterpillar Has Had An Adorable Christmas Makeover
21 September 2017, 14:36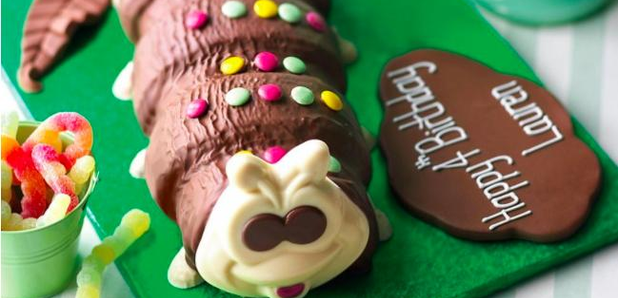 The Marks & Spencer's chocolate cake has become a symbol synonymous with celebrating – from birthdays to office leaving parties – and now the classic has had a very jolly makeover.
As it turns out we aren't the only ones guilty of getting into the festive spirit, Colin is too, as M&S have just revealed the beloved cake's newest look.
The most famous edible caterpillar in the world can now be bought in Santa Claus form: donning a chocolate Santa hat and decorated with sugary holly leaves instead of his usual chocolate buttons.
Read More: Have You Been Committing This HUGE Tea Making Faux Pas?
And what we think makes his transformation even tastier is that he comes in miniature, with six identically delicious characters in each £2 packet.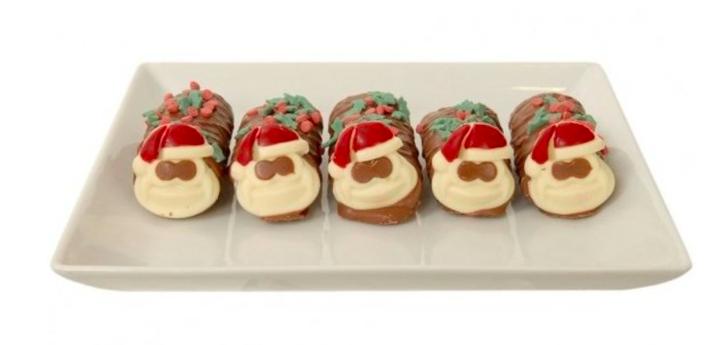 Though diehard Colin fans may argue that when it comes to his chocolate swirl body, the bigger the better, but we've thought of three positives to his fun-sized new look:
1. He can now be carried around in your handbag for those afternoon snacking emergencies.
2. There will never have to be leftovers going to waste which is always a risk when opening a normal-sized version in the office.
3. It will eliminate the arguments as to which lucky person gets to eat the face – everyone is equal here.
But before you rush out to search the supermarket shelves we should let you know that Christmas Colin won't be available in stores until sometime in October.
However, if you need something to fill the void between now and then, you can get your hands on Halloween Colin has already made his debut in M&S stores all over the country.