Add Flavour To Your Footwear With Tasty Colour Pop Trainers!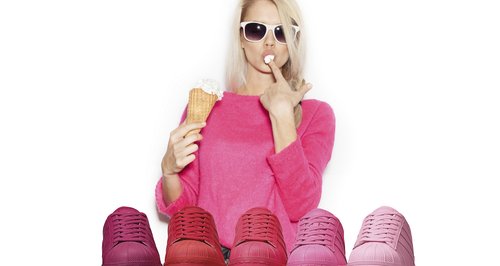 Whether it's a running shoe in a mouth-watering shade of yellow like lemon sorbet, or a pair of candy pink high tops which remind us of a strawberry gelato, stay cool in the sunshine with our tasty pick of colour pop trainers...
As Pharrell Williams joins forces with Adidas to launch their brand new line of Superstar Supercolour trainers in fifty different shades, it's no secret that colourful footwear is the best way to embrace the sunshine this spring. White and nude clothing may be dominating the runway, but that doesn't mean you can't inject some colour into your wardrobe with these zesty soles. So if you want your shoes to reflect your mood or to embrace your individuality, these are the perfect fit.
Tip! Grab a pair and try working with them with a white tennis dress for a sporty look, and remember you can pick up the colour elsewhere with accessories!
Adidas Superstar Supercolor: £67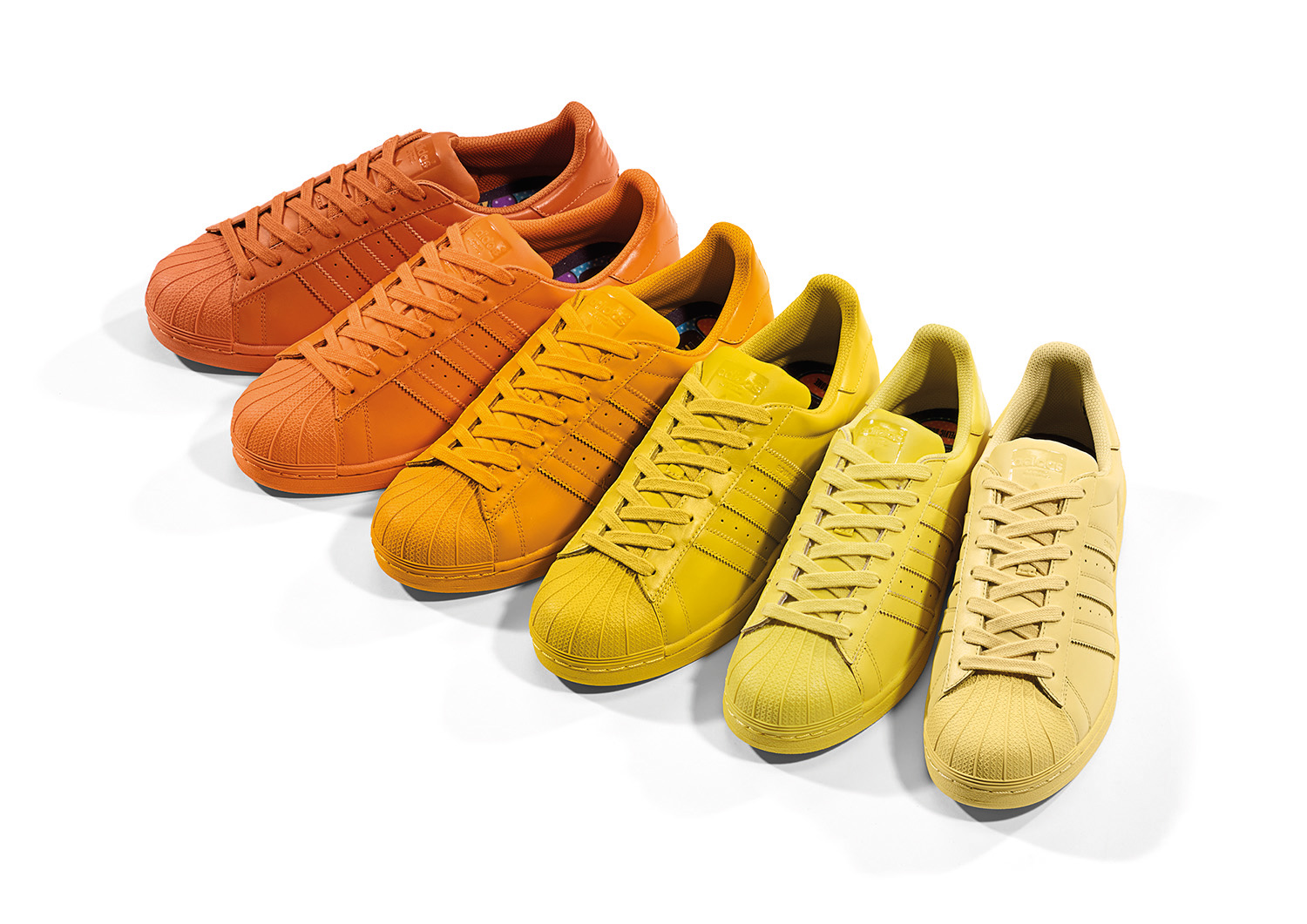 These ice-cream sundae inspired sneakers are a cute addition to any girly-girls wardrobe! Step into this season's sporty luxe with these show-stopping pink lace up trainers. Their chunky metallic, suede and mesh design will bring a fresh twist to any off-duty outfit.
Tip! Give a girly outfit an sporty edge by pairing these fab pink soles with a floaty maxi dress or a dainty midi skirt.
River Island Pink Suede Mesh Metallic Lace Up Trainers: £65.00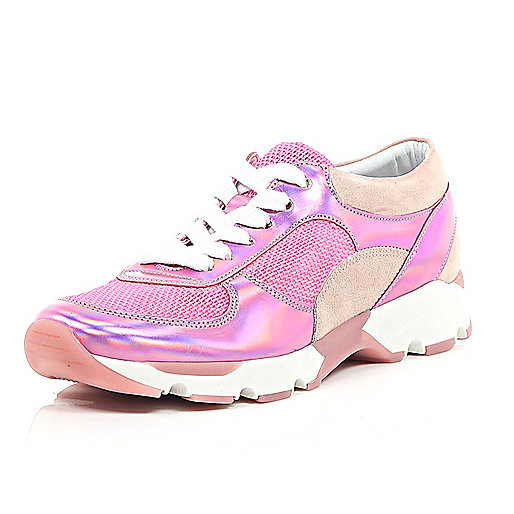 Pump up your daily workout with these textured lace up trainers which come in a variety of sorbet colours. Colourful laces and soles are the best way to nail this trend and are a great way of jazzing up your exercise outfits.
Tip! Add a neon pop to dull sweats by pairing them with grey jogging bottoms and get your hands on a neon sports bra to match your soles.
New Look Bright Pink Textured Lace Up Trainers: £ 19.99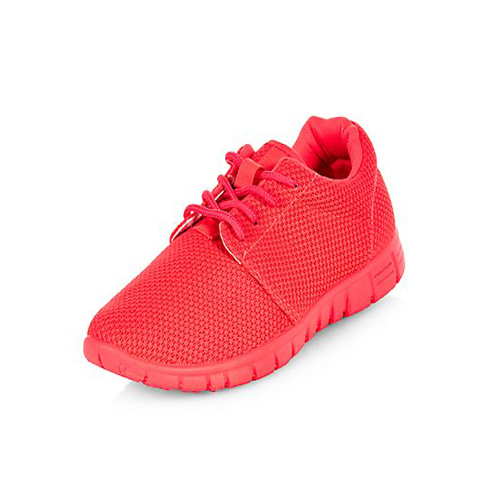 If exercise isn't really your thing but you still want to nail the trend, then these candy pink flatforms are a great way of putting your best foot forward. Bring spring to any outfit with these adorable pumps which will brighten up any casual look.
Tip! Chuck on with a patterned playsuit to spice up your daytime look.
Topshop CHARLOTTE Flatform Trainers: £22.00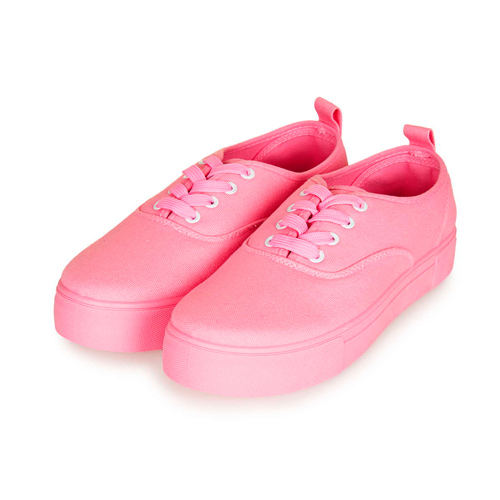 If you're not brave enough to adopt the neon trend, don't forget that pastel colours are a subtle way of illuminating your outfit too and Reebok's coral high top trainers will add a sport luxe feel to keep you bang on trend this spring.
Tip! Why not pair your hi tops with white ripped jeans, a tailored white blazer and a coral vest top?
Reebok Hi Spirit Coral High Top Trainers: £57.00