This Couple's Childbirth Pictures Have Everyone Talking For The Wrong Reasons
18 January 2018, 11:11 | Updated: 18 January 2018, 11:41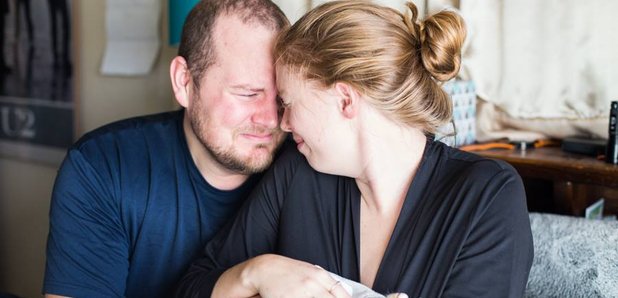 Congratulations...?!
If a couple get engaged, they have a photo shoot. If a couple have a baby, they have a photoshoot. If a couple buy a kitten...they have a photoshoot?!
Yup, one couple were so pleased with their fur baby they decided to hire a photographer and capture the magical experience.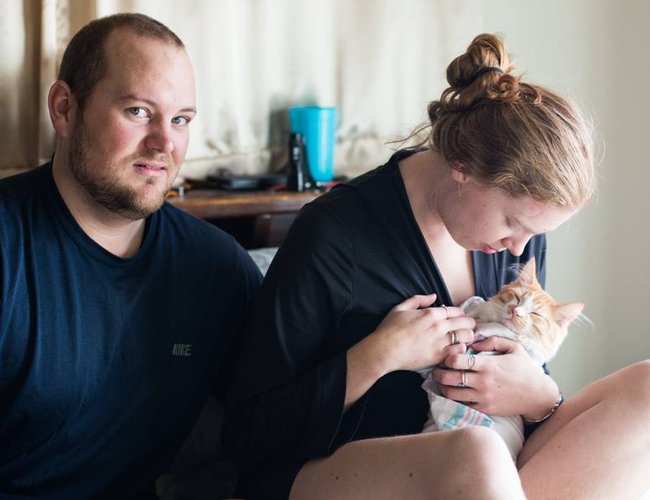 Credit: Facebook / Lucy Schultz
Lucy Schultz posted a "New Baby" milestone event on Facebook and announced to her social media pals that she and her partner had "welcomed" their first baby kitten into the world.
Lucy proceeded to add all the vital info - his weight, length and that he'd already taken to solid foods.
Accompanying the post were a whole heap of images depicting the "birth" of their kitten, showing Lucy in various stages of cat labour.
In a chat with Unilad, Elizabeth Woods, the "catbirth" photographer behind this bizarre shoot, expressed how fun it was to work on. She said: "All three of us were laughing the whole time. It was a pretty quick shoot, but one of the funnest I've done in a while."
She added: "The kitten slept through most of it and what he didn't, he purred for the rest of. He especially adored being wrapped up in his new born baby blanket and still loves it."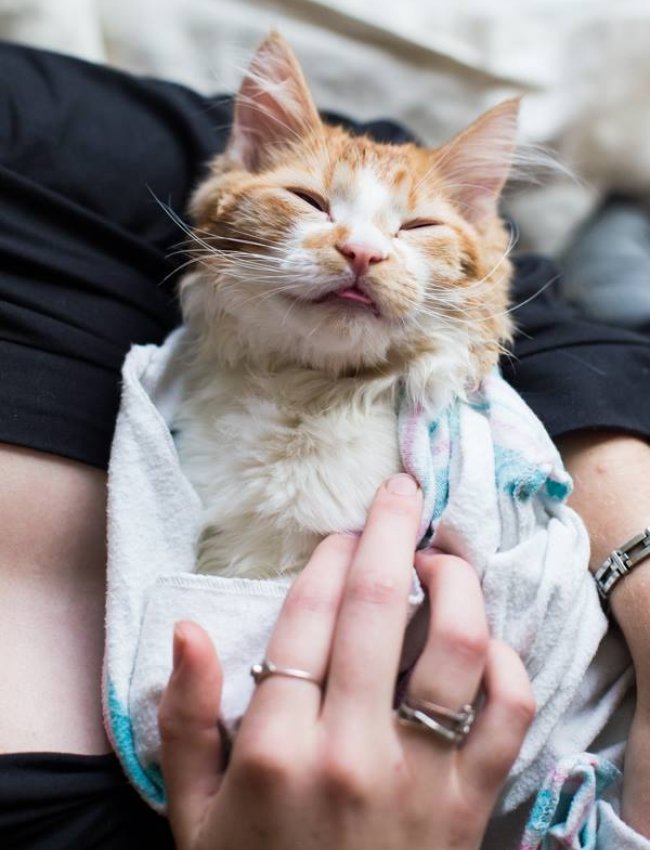 Credit: Facebook / Lucy Schultz

The ginger and white fur baby is still yet to be named, but "new parent" Lucy is hoping that the entertaining images will encourage more people to go out and adopt kitty cats.
We hope that they're not struggling with too many sleepless nights!
WATCH: "I Married Myself - Then Had An Affair!"