WATCH! Couples Romantic Dinner Selfie Vid Gets Photobombed By Scurrying RAT
15 November 2017, 13:25 | Updated: 15 November 2017, 14:57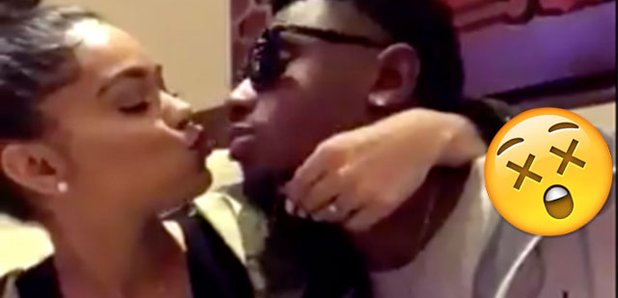 They DO say three's a crowd!
Getting your picture photo bombed can be annoying at times, though when a rat makes its way into your gallery it takes it to the next level!
Vine star, 'WiLLGotTheJuice' and Olivia Rosalina were enjoying a romantic meal at Las Vegas Benihana when they decided to take a selfie video.
Whilst they called each other "sexy" and shared a kiss, fans spotted a big rat scurry along in the back of their shot!
Some of their followers, as well as Olivia herself, have said that it isn't a rat at all - and could just be a trick of the eye.
Whatever it is, it makes a pretty convincing rat!
Watch more: