1 in 10 Couples Break Off Their Engagement Over THIS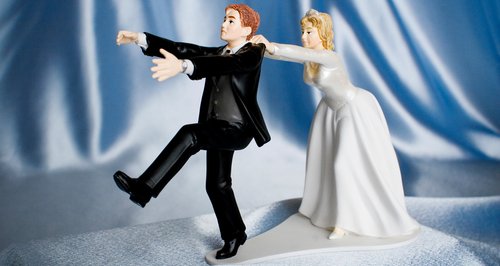 Could this ONE issue be putting unnecessary stress on your big day?
It's no secret that planning a wedding can be stressful, emotionally, mentally and physically and at times the pressure to have the perfect day can get the better of us.
Whether it's bickering over who's invited or seating arrangements, it's easy to let the smaller details overshadow the bigger picture.
A new study has found that a couple has on average nine arguments in the lead up to their big day, while one in ten have called off their relationship all together due to quarrels about finances.
Yep, how much to spend (or not to spend) has become a real point of contention when planning nuptials.
It's no surprise either, with many bride and grooms digging deep into their pockets in a bid to bankroll their fairytale wedding resulting in two billion pounds worth of over-spending.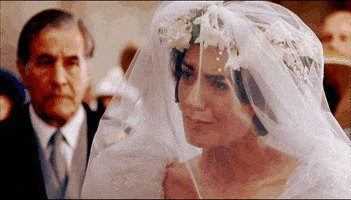 Believe it or not, but the pennies do add up! An average wedding overspend is £7,971 - equating to a national wedding budget deficit of £1,919,799,063 each year.
Research by Barclays found that in a study of one thousand people, 29 percent of Brits find budgeting for their wedding the most stressful part of the planning process.
Apparently, sticking to a tight budget is more stressful than having bad weather, with 27 percent sighting horrible weather as a stress-factor and 16 percent admitting that finding the right dress and seating plans as a huge fear.
Of course, money was the biggest issue causing a string of arguments before rings are exchanged! Also, one in five 25 to 34 year-olds even considered cancelling their big day due to financial fears.
Our advice? Your wedding is meant to be a magical day, so enjoy it without sweating the small stuff!