You can now get Creme Egg biscuits - but they're not in supermarkets
22 March 2018, 12:55 | Updated: 22 March 2018, 14:56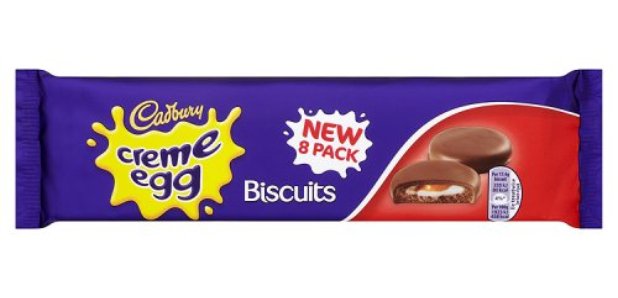 Years after mysteriously vanishing from supermarket shelves, Cadburys Creme Egg biscuits are back... but there's a catch.
Cadbury's Creme Egg biscuits are BACK... but you'll have to go to great lengths to get hold of them.
The biscuits aren't a new invention, but disappeared from supermarket shelves a few years ago.
But it's good news for Creme Egg fans who tried them first time round - and people who missed - out as they have been spotted for sale online.
Sadly the biscuits, which are described by previous tasters as 'similar to a Wagon Wheel with a crushed Creme Egg inside', are only available in America and Europe.
An eight pack of the biccies is £3.35 from British Corner Shop - who claim that they're also hit with people living in Finland and the Netherlands.
However, don't be too disheartened if you're unable to sample the sickly sugary yolk in cookie form.
One reviewer claims that the biscuits "didn't have as much as the Creme Egg flavor as I'd hoped for. There wasn't much creme but a good deal of biscuit."
Some things really are best left as a dream.