What I learnt about going on holiday without my smartphone
7 June 2018, 16:27 | Updated: 16 January 2019, 17:35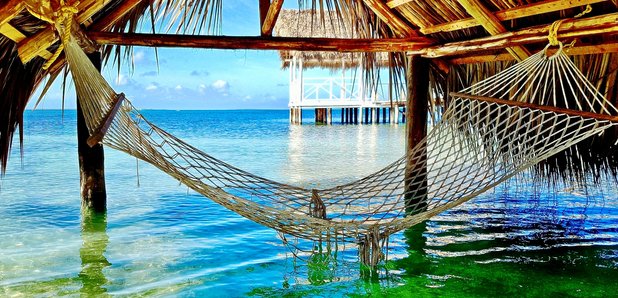 A recent trip to Cayo Santa Maria in Cuba gave me a few lessons in what it's like to switch off completely.
It's hard to think about going on holiday without being able to use the Internet.
As a self-confessed millennial, I have no problem admitting that I check my Instagram at least 20 times a day - and that's at the bare minimum.
I'm not just logging on to post pictures, but also to immerse myself in an endless stream of content curated by friends and the aspirational lifestyle bloggers I follow.
Of course, when I booked my flight to Cuba I couldn't help but picture my holiday in terms of the Instagrammable content I was sure to rack up over the course of 10 days.
From the moment I first googled pictures of Cayo Santa Maria's white sandy beaches, I was instantly impressed.
The tiny island is situated just off Cuba's north central coast and is just 1.6 km wide.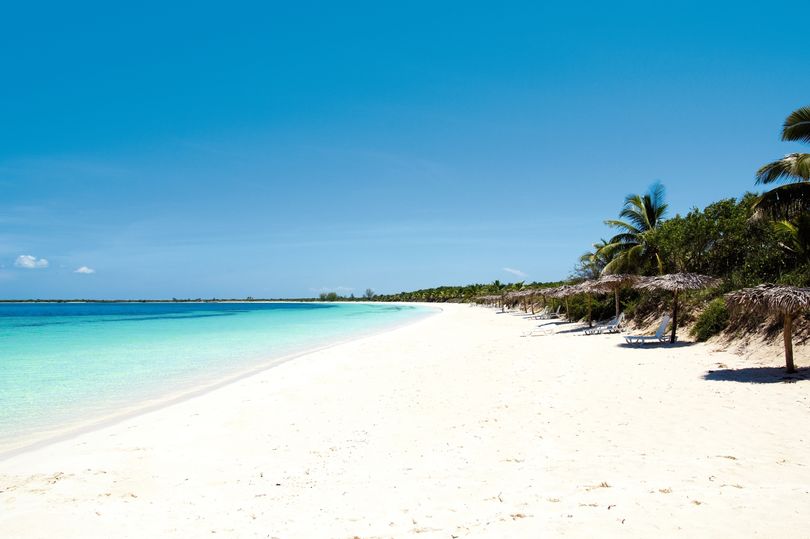 As you can imagine, my brain was already doing a full recce of exactly which places would make the best backdrops for pictures, and with a quick check of timezones - Cuba is 5 hours behind the UK - I knew exactly when to post them for maximum exposure in my shameless '#Holiday #Beach #NoFilter' posts.
Unsurprisingly, I was instantly filled with anxiety upon my arrival when I realised access to the internet in Cuba wasn't going to be as easy as I'd thought.
As a communist country, every aspect of the Cuba's domestic telecommunications is carefully controlled by the government.
Lack of funding, mostly due to the poor Cuban economy which has yet to recover from the fall of the Soviet Union tied with the U.S. embargo; not only delayed construction of an undersea cable but also made computers, routers and other equipment expensive and difficult to obtain for many years.
So, while the rest of the world had moved onto 4G internet with incredible download speeds, Cuba's advancements in the digital age were stifled.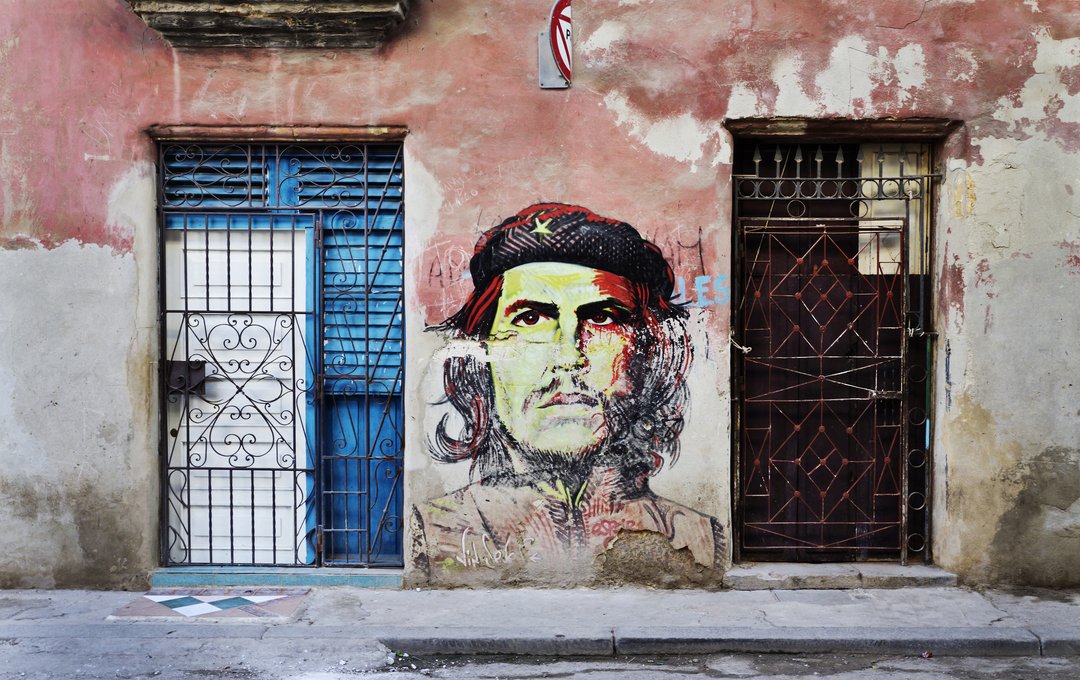 Things are changing and this year, both locals and tourists have been able to gain access to the internet through ETECSA, a state run service provider by which you can pay by the hour to access the web in WiFi zones.
Despite this huge technological advancement, step anywhere outside a hotel or bar and you're back to square one.
After arriving at Havana airport and realising I hadn't printed out any details of my hotel reservations or spoke a word of Spanish, the reality of being completely disconnected sunk in pretty quickly.
Note to self, keep things old school and print out everything!
I'd be lying if I said I wasn't suffering immediate internet withdrawal within the first few hours of landing, and often found my fingers twitching to reach for my phone - you know, so I could geotag myself in as 'visiting Cuba' on Facebook and make everyone at home miserable over my whereabouts.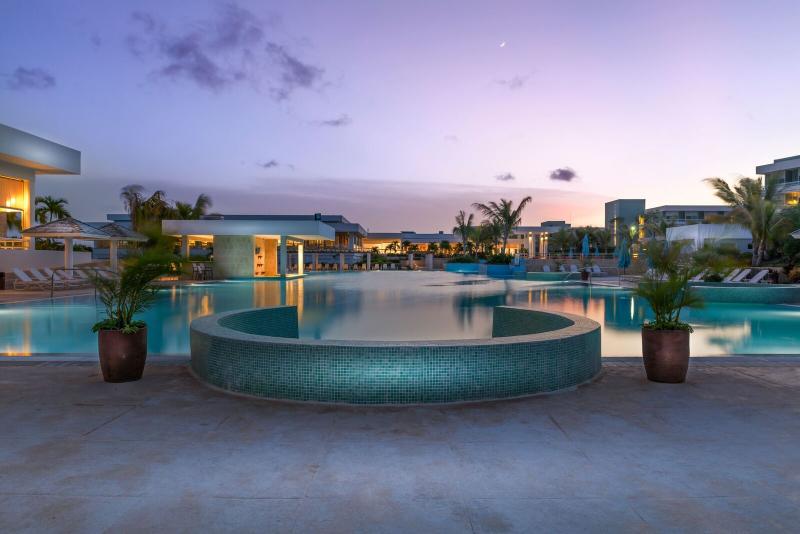 I decided to embrace the digital detox shortly after checking into Dhawa hotel in Cayo Santa Maria.
The stunning beachfront hotel stretches over half a mile of white sandy beaches along crystal clear Caribbean waters, and is nestled in between the vibrant neighbouring cities Remedios and Villa Clara.
With two adult swimming pools and a spa, it provided the perfect opportunity for me to switch off and begin my digital rehab.
Having left the hustle and bustle of England, I was now feeling serenity as I indulged in cocktails poolside courtesy of one of the hotel's many all-inclusive bars - there are three in total.
Turns out the spa hotel wasn't just going to be a digital detox but a work one too, as I was forced to train my brain to switch off and relax.
As someone who has their work emails on their phone, I'm guilty of taking a sneaky peak at emails while abroad but with my OOO firmly on and intermittent access to the internet, I was determined to override any urges.
There's something about living in the moment and not doing my sightseeing through a smartphone lens that was extremely liberating - and I couldn't believe I hadn't done it sooner.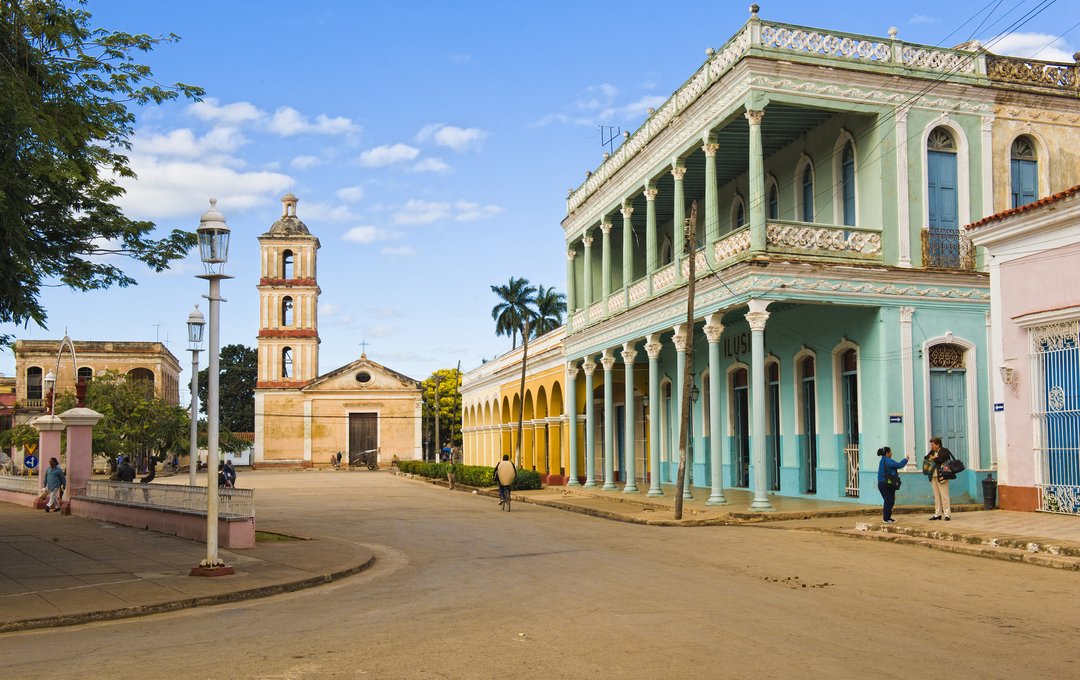 For the first time in a long time, I was able to experience what Cuba had to offer with all my senses and not though perfectly filtered images I'd curated - and the ones that didn't make the cut.
Heading out into the nearby Santa Clara I fully immersed myself into everything it had to offer.
As one of Cuba's most historical cities in the world, it played host to the Battle of Santa Clara in 1958 - the victorious final battle in the Gueriila war led by revolutionist Che Gurevera, which saw Cuban dictator Fulgencio Batista fleeing into exile.
Now, the national hero has been immortalised in the form of 30-foot-tall statue at a memorial in the city where his body, along with his 29 combatants were laid to rest.
A strict phone ban inside the room where his body remains meant I was able to take the time to reflect and pay my respects.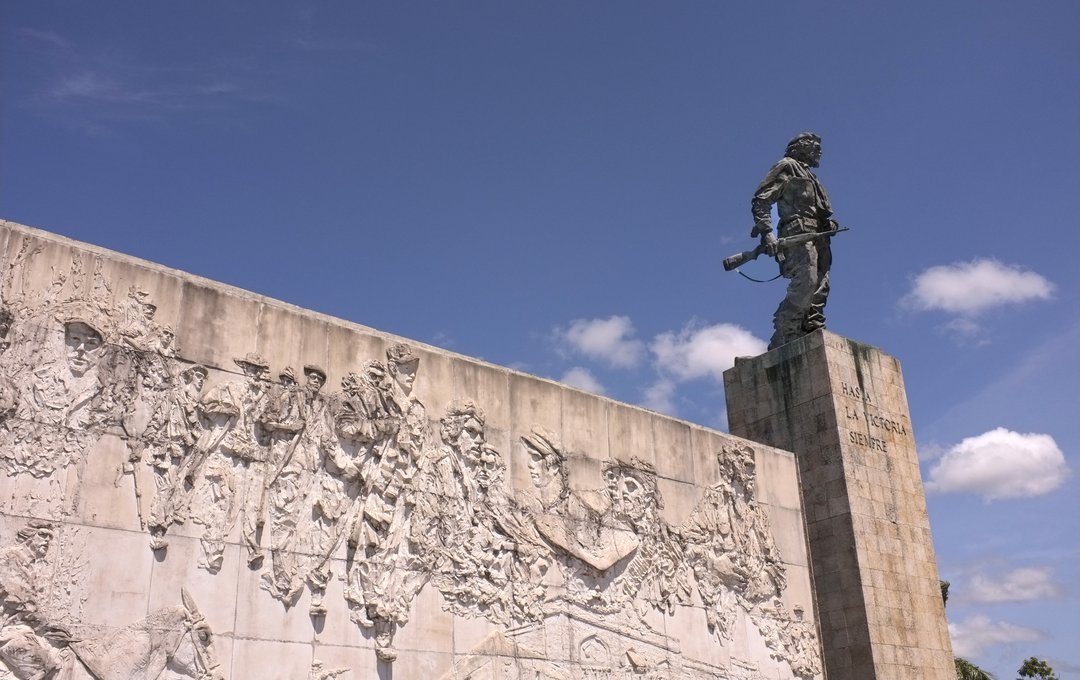 After spending five days in Cuba's north coast, I set about making my way towards Havana.
The beautiful city is a labyrinth of streets and, while this adds to it's charm, it can be very confusing when you have zero access to Google Maps.
Luckily, with the help of a local tour operator, Cuba Direct, I was able to my plan ahead of the trip - which saved hours trawling through the TripAdvisor as they have a world-class team of Cuban travel experts are dedicated to creating bespoke holiday packages tailored to your every need.
However, despite the detailed itinerary packed full of activities, navigating Havana's bustling streets wasn't any easier and I soon found myself in a fluster while running late to salsa lesson at Casa Del Son.
In London, a taxi app would immediately be my go-to when running late, or simply feeling lazy, mainly because it only takes one tap of a button before your driver pops up and takes you to your location.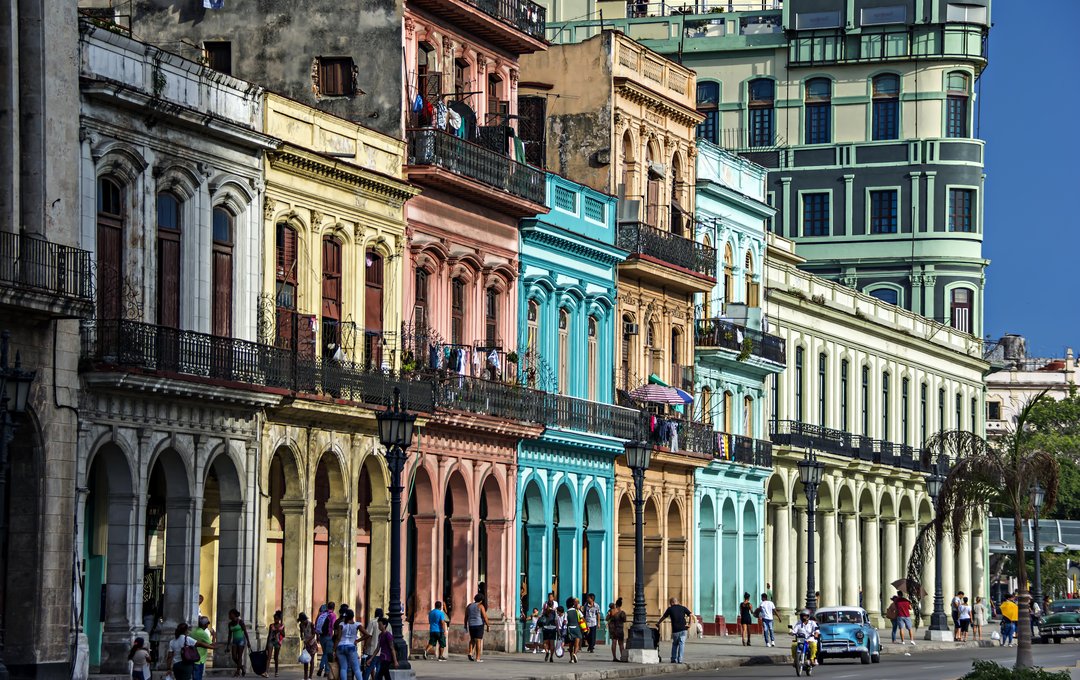 However, in Havana I was forced to try and communicate with people, ask for directions and actually remember them.
It's surprising how much better you retain information when you're eyes aren't glued your phone.
In fact, by relying on landmarks such as the Capitol building and Plaza Vieja, I was able to gain my bearings, and no matter how many mojitos I'd consumed, by the end of the night I was always able to find my way back to my room at the 5-star Iberostar Parque Central.
Sure, I took a few wrong turns but I discovered the beauty of getting lost because it meant I stumbled across the most fabulous places that I wouldn't have otherwise.
The cobbled streets of Old Havana are filled with art and the sound of traditional Cuban music on every corner, so I used my eyes, ears and nose to guide me towards hidden bars with live bands and dimly restaurants serving fresh seafood served alongside traditional dishes as fried rice and beans.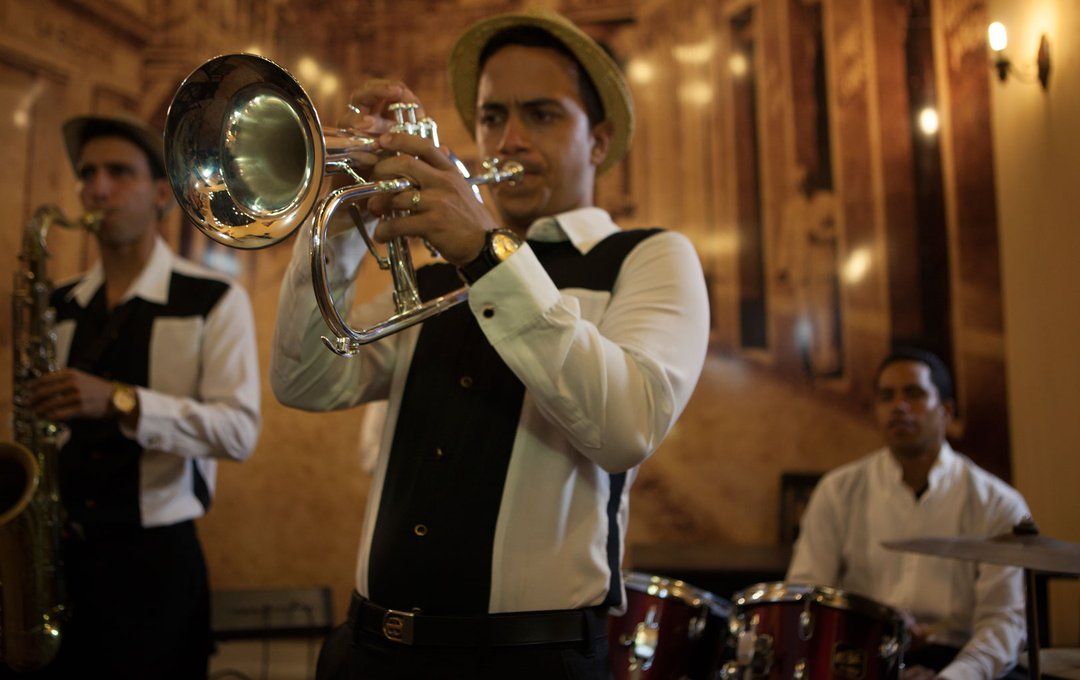 I'll admit, heading out on my own at night was a daunting prospect but I couldn't have been in a safer city to explore on my own.
In comparison to other metropolitan cities around the world, Cuba's crime rate is relatively low with there being virtually no gun crime, violent robberies or organised gang culture.
With barely any 'no go zones' and the locals being so friendly towards tourists, there was so much to gain from the experience and I made it a point to talk to a new person in every bar I visited - something I would never do at home.
I discovered how often I rely own my phone as a source of comfort and reassurance on the rare occasion I find myself on my own in public, and perhaps all those times I nervously text my friend 'ETA?' while waiting in a busy bar, was actually preventing me from meeting new people.
Without it, I was forced out of my comfort zone and began to remember the lost art of conversation, how good it felt to make human connections and how our memories are so vivid that a photo will never do them justice.