This "Cuddle Chair" Means Nights In Alone Will Never Be The Same Again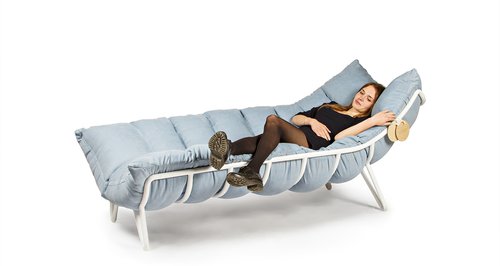 Nothing gives you freedom quite like being single does. But sometimes we all need a good cuddle...
Being single is A-MAZING.
You get to enjoy your own company, spend your free time exactly as you see fit and eat whatever you like, whenever you like.
However, there is one minor drawback. There isn't always someone on tap to give you a cuddle when you need one.
Enter this incredible, snuggly sofa chair (which has come to affectionately be nicknamed 'The Cuddle Chair'), meaning that you no longer need a significant other to curl up close with on those cold winter nights.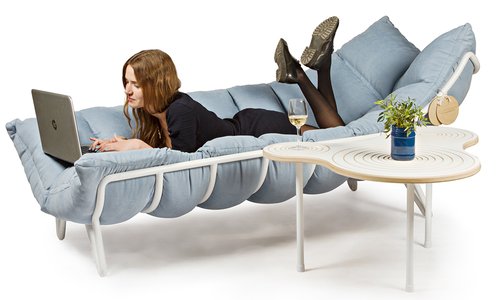 A woman reclines on 'The Inchworm' | Picture: Behance
Singles rejoice for the comfy settee, known formally as 'The Inchworm', by designer Alexandra Knyazevoy, will let you sink in and leave the world behind you: No partner needed, thank you.
So what are you waiting for? Pour yourself that glass of vino, switch First Dates on and RELAX.