This is how to cure sunburn in just 30 minutes using shaving foam
31 July 2018, 14:39 | Updated: 31 July 2018, 17:13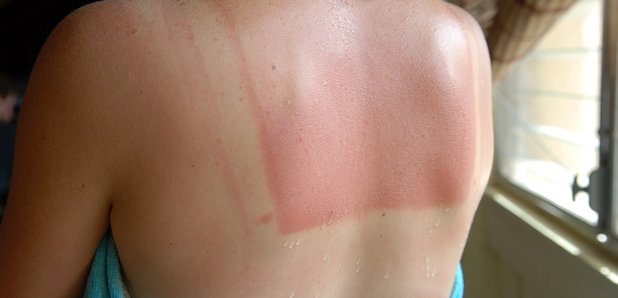 Cindie Allen-Stuart found that her husband's shaving foam worked a treat on her sunburn.
Sunburn is probably one of the only downsides to summer.
But if you do happen to get a little red while spending time in the sunshine, you've probably only got yourself to blame.
It's easy to forget to reapply suncream as Cindie Allen-Stuart from Texas learned when severely burning her back recently.
But she found a genius way to cure her sun burn in no time - shaving cream!
Her husband is allergic to aloe vera which means Cindy has to avoid using the plant based products too, so instead opted for this incredible shaving cream hack.
She shared the incredible tip in a Facebook post...
She explained: "I love this method because it works so fast. Seriously, lather, wait 30 minutes, rinse.
The next day reapply on stubborn parts if necessary (and it's not always necessary), wait 30 more minutes, rinse, and done!"
She also pointed out that it's important to use the kind of menthol shaving cream that foams rather than the gel kind.
She was also quick to disclaimer her post and tell her friends that of course, suncream in the first place is always better!
She initially shared the post as a handy life hack for her friends, but soon it went viral and at the time of writing this article it had been shared by over 230,000 people.