Girl Fooled A Dating App Using These Amazing Before And After Pics
2 February 2018, 16:38 | Updated: 2 February 2018, 17:41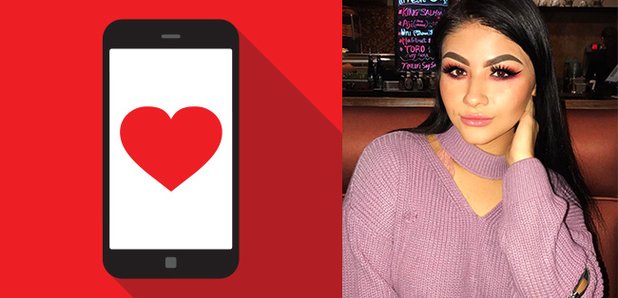 Crystal Adame used old photos on a dating app to see what the reaction would be.
Crystal Adame, a blogger from California recently lost an incredible seven stone.
The twenty year old weighed 17 stone at her heaviest and has now shed an impressive amount of weight and now stands at 10 stone.
But she decided to use her achievements in an interesting social experiment on dating app Tinder.
She used pictures of how she looked now initially on her profile and after she begin to get matches with men changed her picture to some snaps of herself before her weight loss to see how many men still wanted to meet up with her.
Talking about her findings from the experiment she said: "Yes there was people who unmatched with me but I just thought it was so interesting.
"I definitely think that was a better route than just switching my pictures and telling people that the other pictures were fake." "I didn't expect those couple of guys to be like, 'oh you're cute'."
She continued: "The outcome that I got was, yes, there are guys who will like you either way and you wouldn't be upset with it."
So if you're looking for love online hopefully this gives you faith that there are some good eggs out there!