Matchmaking Made Easy: Dating Sites And Apps Decoded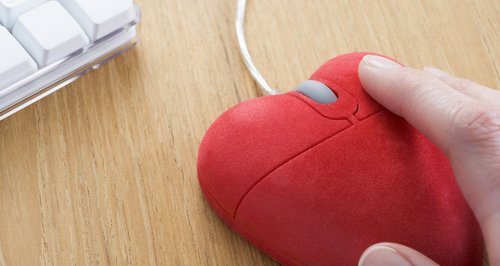 Want to date a millionaire? How about getting arrested by a sexy police officer? From the run of the mill to the bizarre and quirky, which dating sites have got the rumour mill buzzing (we're looking at you Happn!) and which are just plain odd?!
Date A Millionaire: Dollar dollar bills y'all!
To even have a chance of featuring on this site, you have to be seriously loaded! Members have to have an annual salary of at least 150k. Venture down this garden path and you'll be drooling over profile pictures posed next to Lamborghini's and country manor houses in no time.
That calls for a glass of Cristal we'd say!
Uniform Dating: Let your fantasies take off...
Fancy a dating service with a bit of a cheeky side? Well look no further…
With a strap line like 'Everyone Needs A Hero', you know this is a dating site with a difference! Afterall, who's idea of a hero isn't a handsome hunk dressed as a fireman, or a gorgeous female surgeon, coming to rescue your broken heart?
Sign up to Uniform Dating and you could be meeting other like-minded singles who want to 'flirt' and 'wink' at each other until romance blossoms. Yes go right ahead officer, arrest me!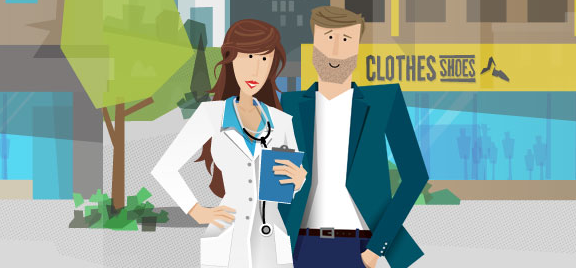 Happn: Innovative... or a little creepy?
The newest app to take the dating scene by storm is based on some rather clever technology that uses location to find it's users in real time and unite them based on their brief encounters. The app which landed in the UK early last year has recently celebrated it's millionth member, after previously launching in Paris… well if it worked in the city of love, why not here?
Happn is so location focused that it lets your know if you're within a 250m radius of your crush… it's up to you to decide for yourself whether you think this is a little too intrusive!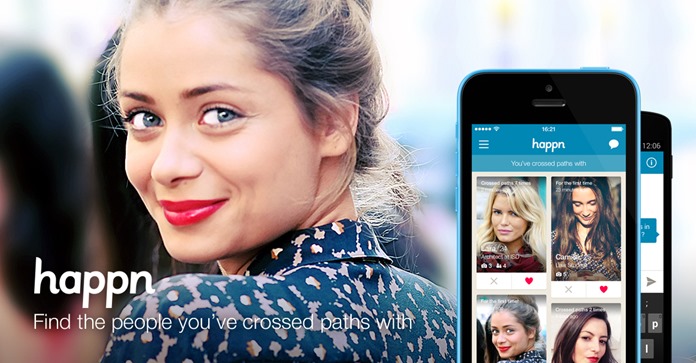 Dance Dating: Cut through the masses by cutting shapes across the floor!
You'll never have to look on longingly from the sidelines again! Whether you're into sensual tango, fiery salsa or a good old foxtrot, this is an affordable site for those who look for passion through movement.
Match: Lots of members means a big pool, but less chance of being spotted!
Match.com is widely recognised as a good site to use for those on the hunt for a serious relationship.
One of the largest dating sites available, this online dating service is available in over 25 countries and has millions of users! Match is a subscription service, so users pay to have their profile featured. The company also screens new members with background checks to make sure their information is correct and to help improve the safety of the site.
Since it launched in 1993, the site has expanded to include an App to fit around our busy lifestyles and help you find love on the go. The company also puts on live events where members can meet each other in a supportive environment and see if they hit it off with their crush in real life. These fun events range from everything to wine tastings (for the cultured amongst you), and tequila tastings (for the wild ones!), to bowling to adventure themed days out like rock climbing. We'll sign up for that cookery class please!
We guess romance isn't dead!
Guardian Soulmates: If you and have some strong opinions on the BBC adaption if Hilary Mantel's 'Wolf Hall'...
If you're searching for love and are willing to pay a premium, then Guardian Soulmates might just be the one for you. Expect city slickers in their 20s and 30s.
You'll be puckering up in no time at all!
Telegraph Dating: Posh totty alert!
Another paper who have branched out into the world of romance is The Telegraph. Expect a slightly older demographic, mainly in their 40s and well educated.
Another app making the most of smartphone's geolocation technology is Tinder. The app takes into account how close potential matches are and presents them to users for selection. Browse anonymously and if you like the look of someone then swipe right, and if you don't you can swipe left. If you both swipe right, then hey presto, it's a match!
The dating application focuses on five or six photos selected by the user to showcase themselves, which has led to criticism for being too heavily appearance focused and shallow.
There's no point beating about the bush, online dating used to have a bad rep. However, as our lives get busier and our friends get tech savvier, we've embraced new ways of doing things.
Do all the new advances really make finding love any easier, or do they simply reduce romance to a click of a button?
Let us know what you think in the comments box at the bottom!