Do You Know Your Parking Fines From Your Notices? You May Have Been Paying UNNECESSARILY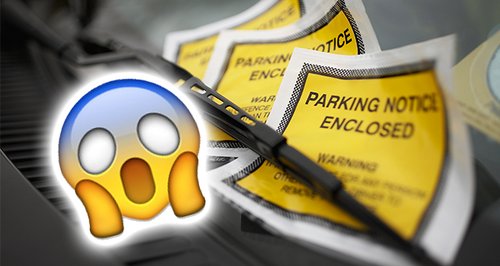 Do you know your parking penalties from your fines? If you don't it could be costing you a fortune.
There's nothing worse than coming back to your car after picking up the kids from school to find a dreaded square, yellow fine on your windscreen. You feel betrayed by your own windscreen wipers for holding it down, keeping it from blowing away.
However, did you know that if you receive an unfair ticket in a private car park, you might not have to pay it?

Picture | iStock
Remember, this is only if you think the ticket was given to you unfairly in a private carpark.
Know the difference
If you receive a parking fine from the council or the police, the fine will say that it's from them. However, if it has been issued by a private landowner the ticket is an invoice, rather than an obligatory fine and may not be enforceable.
So what makes the ticket 'unfair'?
If there was unclear signage, technology faults like the ticket machine not working, if the fine is extortionate or there were overzealous parking attendants then the fine may have been issued unfairly.
Of course, private landowners do have a right to charge for parking and to police it. So if your fine is fair i.e. you blocked the entrance to the carpark, and it is not disproportionate to the offence, then pay up. You won't have a case.
What to do with an unfair ticket?
Don't ever think of private parking tickets as 'fines' because they're not. They are a notice to let you know that in their eyes you've 'breached a contract' (the contract that came in to place when you decided to park on their private land).
If you do think it is an unfair ticket, then don't pay it. According to Money Saving Expert Martin Lewis, it's easier to dispute an unfair parking ticket than it is to get money back that you've already handed over.
You need to appeal the ticket and to do that, you need to gather evidence. These need to be gathered as close to the time of the alleged offence as possible.
Take photographs of any unclear signs, bay markings and areas where you feel there should be. Also take pictures of where you car is parked and the ticker, the metre and anything else that might be relevant.
Keep all documents and make copies of the fine, the ticket and letters if you get any. This includes any receipts for break down (if this is your reason for the offence). Also, witness statements are really useful so if anyone is around to corroborate your story, get their details.
If you've been unfairly ticketed on private land then get appealing! If you weren't aware of this before, who knows how much money you've handed over unnecessarily?
If you think you've been unfairly ticketed in a council-owned car park you will need to deal with them directly.