The Future Of Playing: Disney Launches Digital Toy Playmation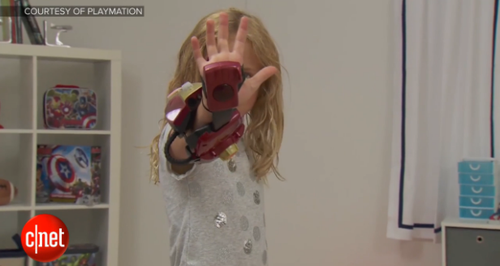 The company is to launch an interactive role play game for kids.
Playmation is a new game concept by Disney that's set to change the way little ones play.
The starter pack, to be launched in October and costing $199.99, includes action figures that are placed on a kid-sensing action pad and other physical objects that players are meant to hold. Up to two children can play at one time. All items are portable, and easy to be used anywhere.
The role-playing games are based on story lines from Disney films. The first one is 'Avengers' and it'll come with Iron Man's repulsor glove and a free app, AvengersNet, that tracks the players' progress and gives additional missions.
Disney is not the only company to use technology to change the world of playing, toy giant Mattel is to launch a WI-FI connected, talking Barbie Doll soon.