Britain's Kindest City Is Revealed And It's NOT Obvious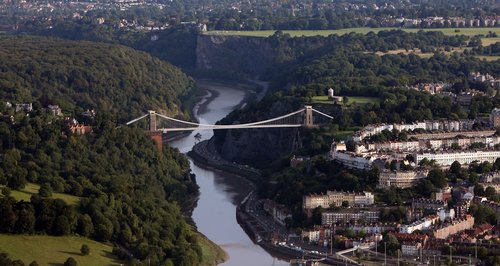 A survey ranking British cities in order of their community-spirit and niceness has awarded one city with the "friendliest" award.
The town where random acts of kindness are more likely to take place is... drum roll ... Bristol! This is now officially the kindest city in all the land.
The birthplace of Banksy has been described by its own residents as the place where people are most likely to be compassionate, helpful and they described their hometown as having a great community spirit.
The survey compiled by researchers at Co-op Food asked 4,000 adults in 19 UK cities questions about how community minded their city was and whether people would be willing to rush to the aid of someone in need.
While Bristol came top, at the other side of the country, London came bottom of the poll. Belfast, the Northern Irish capital came second, Aberdeen in Scotland scored third, South coast city Southampton was fourth and Welsh capital Cardiff came fifth - based on the average number of good deeds per city.
Other cities which scored well include Bradford, which was sixth, Oxford seventh and Manchester which was eighth with Coventry and Norwich completing the top ten.
The research was great news for young people as it found that 18-24 year olds spend the most time helping others in the community and are more likely to support tasks such as going shopping for someone in need.
They are also more likely to allow a person to jump the queue in an emergency and let a stranger know if they have dropped something such as their wallet.
So very well done to Bristol for being the best city for generous spirit and kind hearted values.