Meet Adorable Rescue Dog Maddie Who Looks Exactly Like The Gruffalo!
9 November 2017, 15:02 | Updated: 9 November 2017, 15:46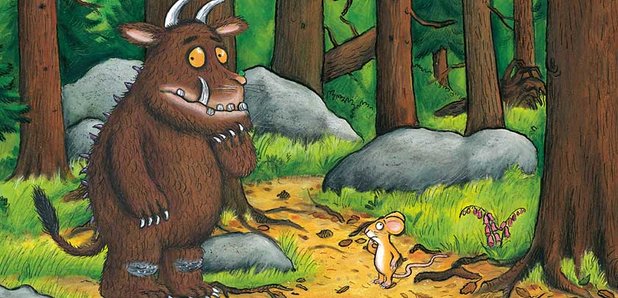 The 'gentle giant' rescue dog has everyone talking about her looks!
The Gruffalo by Julia Donaldson is one of the most popular children books of recent times and was even recently adapted for telly with James Corden as the voice of the Mouse.
If you're struggling to remember what we are talking about let us jog your memory with the iconic opening lines of the story...
'A mouse took a stroll through the deep dark wood. A fox saw the mouse and the mouse looked good'
The story tells the tale of a giant beast that stalks the woods and eats peculiar food made from the other critters that live in the woods alongside him.
Maddie the rescue dog bears an uncanny resemblance to the fictional character thanks to her prominent underbite, but her owners assure that she is a 'gentle giant' and wouldn't hurt a fly.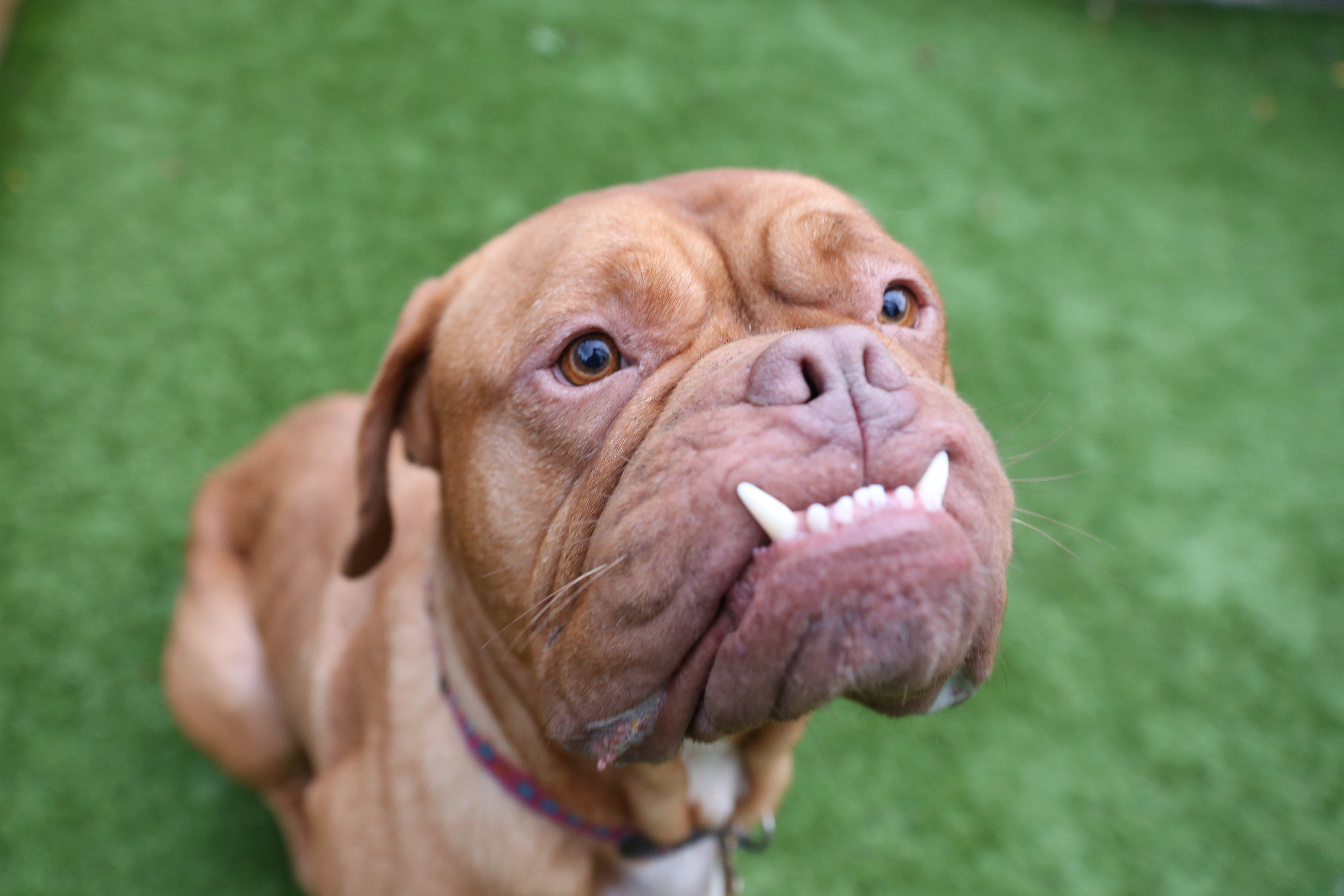 Maddie's lower canines jut out and are always on show just like the Gruffalo's 'terrible teeth in his terrible jaws'.
But the two-year-old Bordeaux Mastiff is of a gentle nature and her foster owner Dawn Hughes from Birkenhead said:
"As soon as I heard there was a Dogue de Bordeaux that needed fostering I offered to take her in because they are such a lovely breed.
And Maddie turned up with her teeth hanging out. Her underbite is so cute, it just makes me laugh so much.
She looks exactly like the Gruffalo from the children's books with these two big teeth poking out all the time. She's so funny."
Aww, an adorable and unique little pooch!