Donald Trump got a thoughtless birthday gift for wife Melania
27 April 2018, 11:09 | Updated: 27 April 2018, 12:48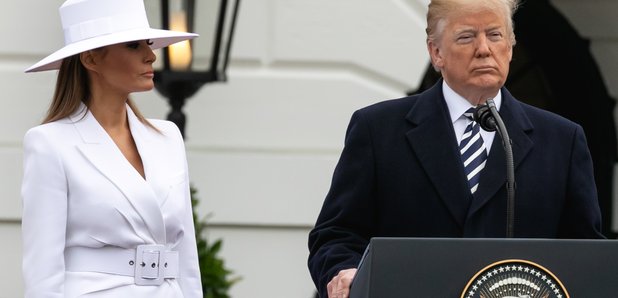 The US President didn't seem to make much effort for First Lady Melania's birthday.
Donald Trump has openly admitted that he didn't get wife Melania a birthday present - claiming in an interview he had been "too busy" to buy her anything.
He spoke to CNN's Brian Kilmeade on her 48th birthday, and when asked what he got her he said: "Well, I better not get into that 'cause I may get in trouble. Maybe I didn't get her so much.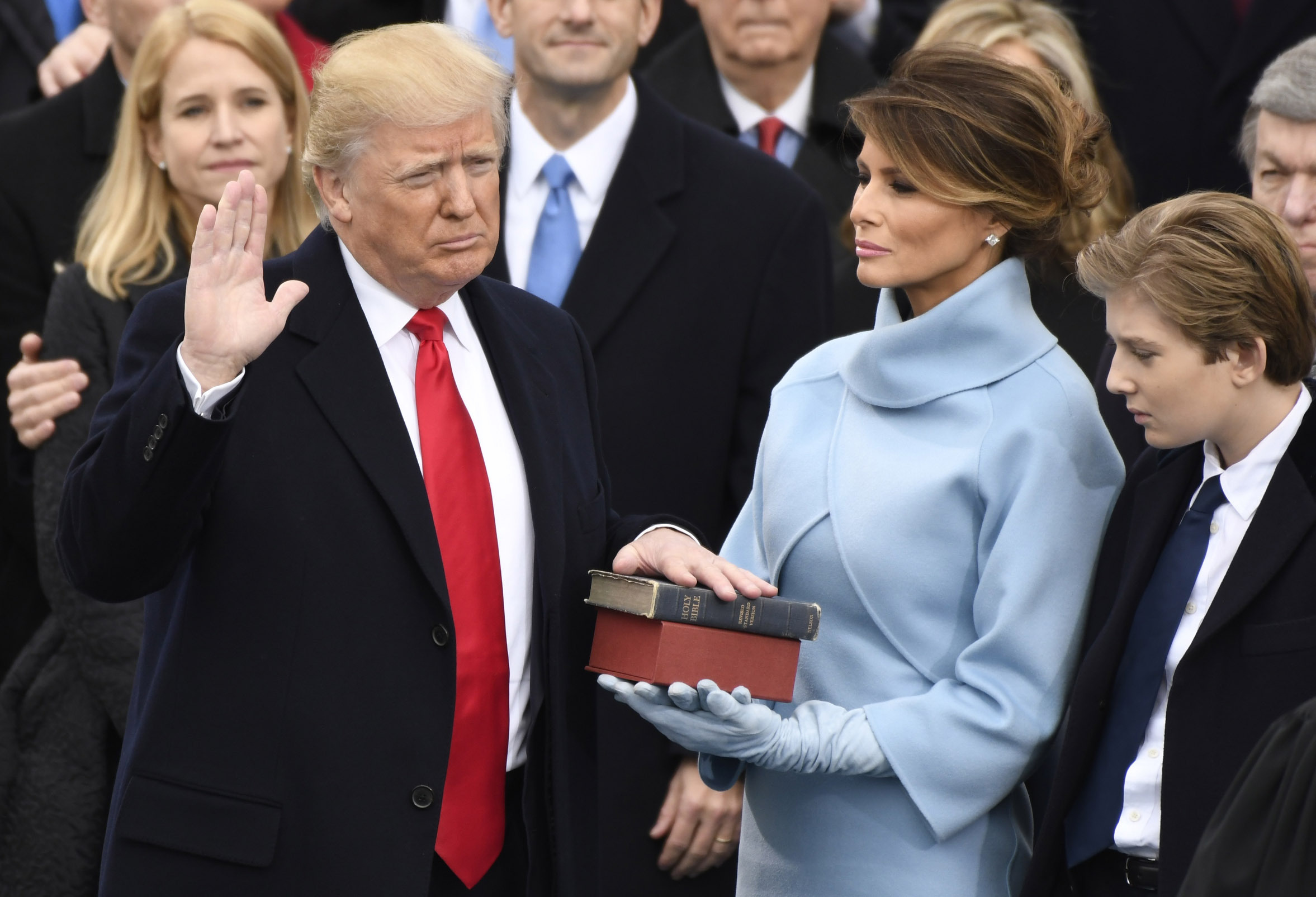 Donald and Melania Trump at his inauguration ceremony in 2017 | Picture: PA
"I got her a beautiful card! You know I'm too busy to be running out looking for presents. OK, but I got her a beautiful card and some beautiful flowers."
However, The Donald did manage to sneak in a compliment on his third wife's banquet-organising skills, saying: "She did a fantastic job with France!"
Melania, who was born in Slovenia, has been married to Donald since January 2005, and is mum to his youngest son Barron, 12.
Trump tells Fox and Friends he didn't get Melania anything for her birthday today because he is too busy, but he did her her a card and flowers. pic.twitter.com/go3bNHrGQY

— Tom Namako (@TomNamako) April 26, 2018
Surely as 'Leader of the Free World' there must have been SOMEONE in the White House who could have popped to the shop and picked her up a candle at the very least?