Eating Out Alone Is The New Normal And Here's Why Everyone's Doing It
1 November 2017, 12:22 | Updated: 1 November 2017, 12:57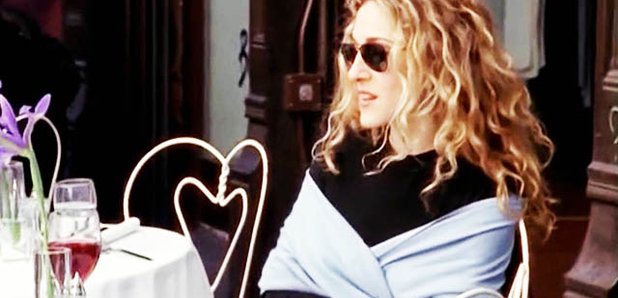 Plenty of people are booking tables for one these days.
A few years ago the prospect of heading out for dinner and eating alone wouldn't have been the choice of many apart from travelling businessmen.
But according to restaurant reservation website Bookatable, bookings for lone diners have risen by 38% since 2014 and this looks like it will only continue to rise.
This study has also been backed up by the latest Waitrose Food and Drink Report 2017 which found that 78% of those asked believe dining alone is more socially acceptable than five years ago.
It also surprisingly found that nearly a third of Brits dined alone last month.
So what is the reason for this new found rise in single dining? Well, as part of the report Waitrose asked the people surveyed why they think it is becoming the new normal and here's what they said....
75% said it's less of a taboo
It's the 21st Century! Of course you can go for dinner on your own without judgement from other diners and you can have a great time treating yourself doing so.
46% of restaurants are now more single-person-friendly
Because it is less of a taboo, restaurants and their staff are more used to people asking for a table for one and that in turn makes diners feel more comfortable.
23% say mobile devices are to blame
One problem with dining alone is not knowing what to do with yourself between courses, but thanks to technology your dining companion came come in the form of a tablet or a kindle and there will be never a dull moment.
21% think people are looking for more 'me time'
People are becoming more comfortable in their own company and as a result are treasuring 'me time' a lot more lately.
We want to know what you think! Would you head out for dinner alone one evening? Have your say in our poll below...