Don't Be Hit By This New Email Tax Refund 'Phishing' Scam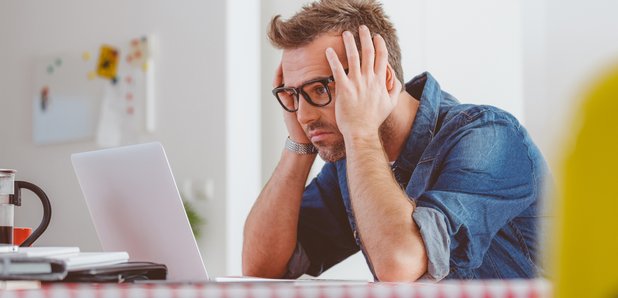 Social media users are circulating warnings about the dodgy scheme.
You may remember the recent scare around a phone scam, as potential victims were called up and asked, "Can you hear me?" Those who responded "Yes" were in danger of unwittingly agreeing to hang over their hard-earned cash.
Social media users were quick to circulate warnings about the scam. And now there's another one on the horizon. Some people have received email purporting to be from their local council, promising council tax refunds.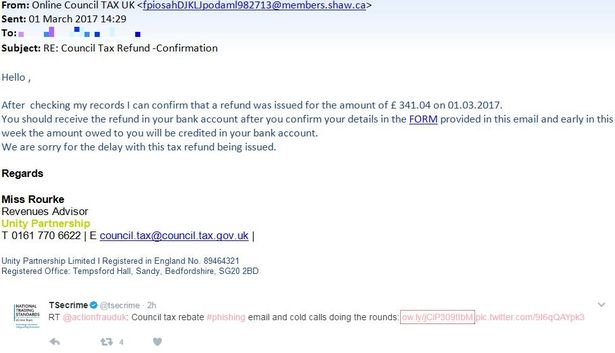 In order to claim your refund, the email claims, you must enter your bank details – which could result in your bank account being drained.
Stephen Proffitt, deputy head of the security board Action Fraud, has said: "We're receiving lots of fresh reports about council tax rebate phishing emails. "We would advise people to be cautious when opening emails and opening attachments – don't assume that anyone who's sent you an email is who they say they are. Please don't click on links in those emails."
So, be vigilant and remain on the look-out for these scams – which are known as "phishing scams" – and warn your friends and family to do the same. If a potential rebate seems too good to be true, sadly, it seems it probably is.
We've been contacted by a resident who received a #scam email claiming to offer a Council Tax refund. Please be aware. If in doubt, call us

— Charnwood Borough Co (@CharnwoodBC) March 2, 2017
@HMRCgovuk I've just had a tax refund email from SAFE TAX REFUND. I assume this is a scam??

— Samantha Brooker (@SBrook40) March 2, 2017