Embarrassing Bodies' Dr Dawn reveals the ONE thing that grosses her out
26 April 2018, 09:52 | Updated: 26 April 2018, 11:05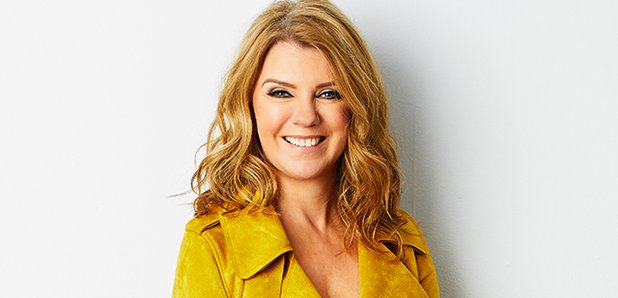 The TV doctor has seen MANY things, but there's only one thing that causes her to shudder.
She's been faced with more gruesome injuries, rashes and lumps than you've had hot dinners, but there is still one thing guaranteed to turn Dr. Dawn Harper's stomach.
Speaking exclusively to Heart she said: "I don't like the smell of gangrene."
Dr Dawn, 55, found fame on Channel 4 show Embarrassing Bodies alongside Dr Christian Jessen, and Pixie McKenna.
The show ran from 2007 until 2015, and became a favourite of people with strong dispositions - and others who couldn't believe someone would take a gross ailment on TV rather than to their GP.
But it was all in a day's work for Dr. Dawn, who is a qualified medical professional.
She told Heart: "A lot of what we saw on the television actually isn't that extreme - it's [just] what we see in surgery."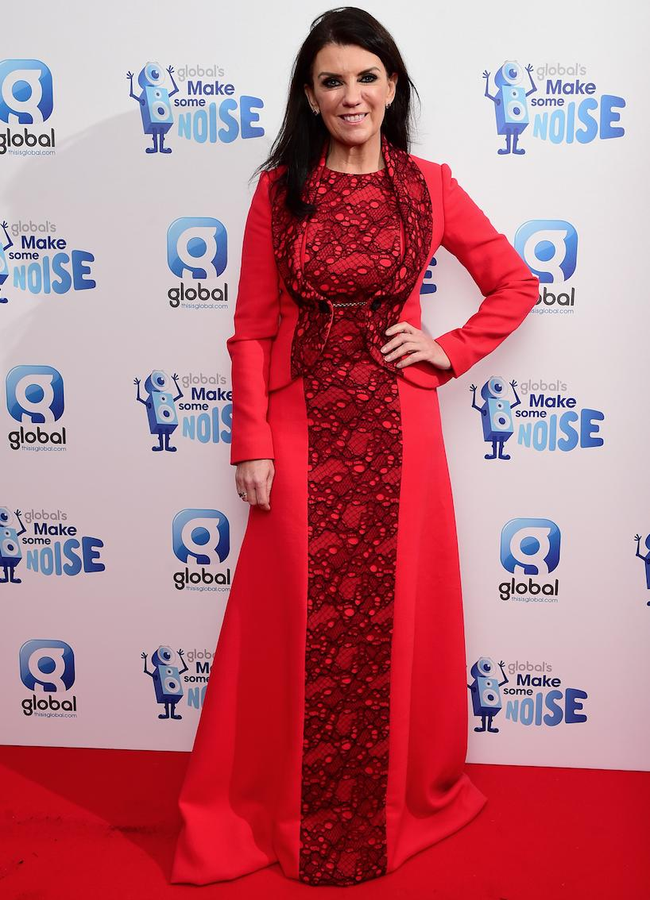 Dr. Dawn hates the smell of gangrene... a smell most of us will never experience (Credit: PA Images)
But it's not just in the comfort of her surgery room or on the set of Embarrassing Bodies that Dr Dawn finds herself checking people's ailments - she's often busy diagnosing mid-shopping spree.
"You'd be amazed what I have been shown off camera in the most public of places," Dawn revealed to Heart.
"i've been on the high street and someone's got their left breast out showing me something...you wouldn't believe it - theatre, restaurants, inside shops, in the high street.
"Sometimes I've had to say 'look everybody's staring and it's not because Dr Dawn off the telly is on the high street - it's because you've got your left breast out'!"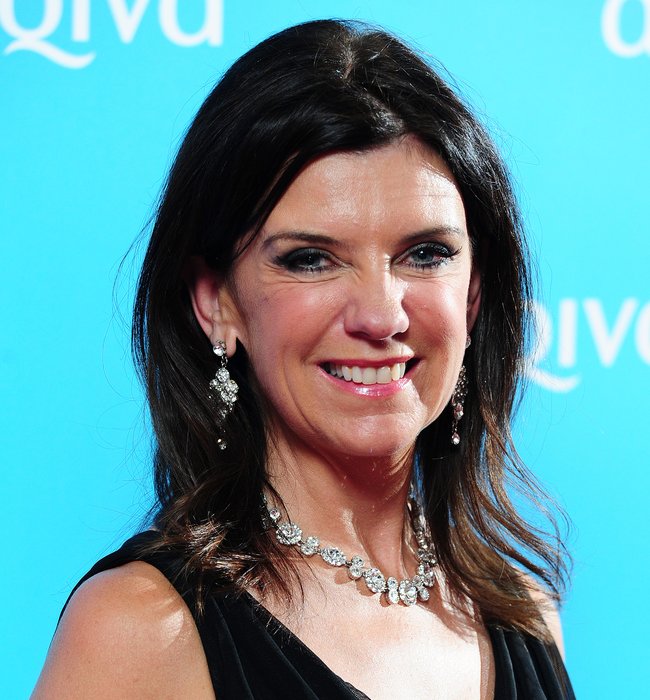 Dr. Dawn gets stopped all over the place with people needing advice about lumps and bumps Credit: PA Images
But the GP takes it all in her stride, explaining: "I'll always give people time, it's two minutes of my time and I can either reassure them and say there's nothing worry about, or actually signpost them and say 'you probably do need to go and get that checked out'.
"To be honest with you, forget the telly - if I don't want to help people for a couple of minutes here and there when I'm off duty I think I'm in the wrong job."
Dr Dawn also revealed that she is often in a lot of discomfort herself - from bunions.
Bunions, which are bony lumps that form on the side of the foot, can be very painful - and can even lead to surgery.
"They are incredibly common, we don't understand fully why they develop, but there definitely is a genetic link," Dr Dawn told Heart.
"Unfortunately once they've formed they don't correct. There's about 14 million people in the UK struggling with bunions and about 10 million are women."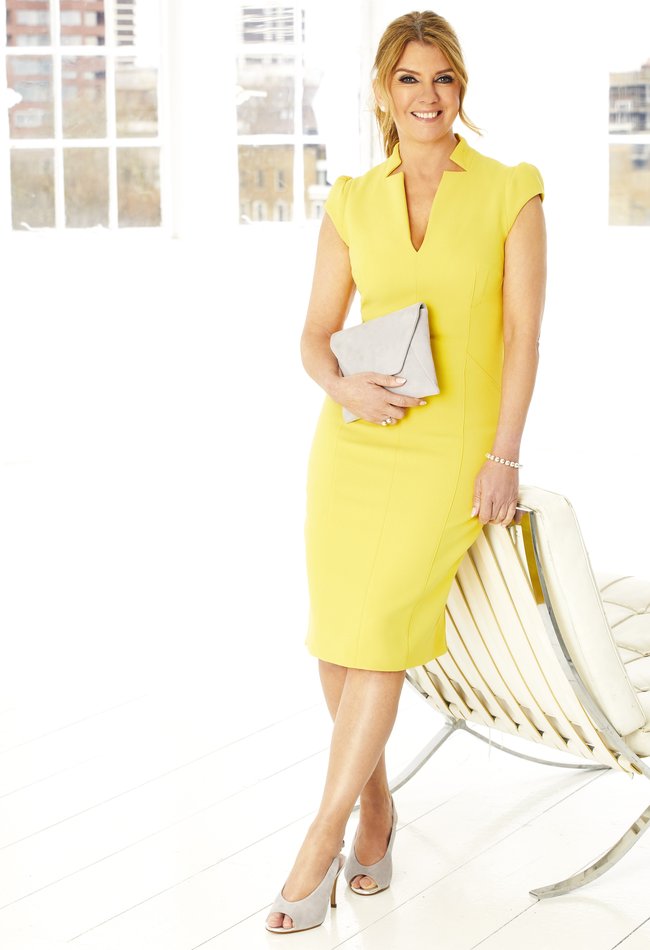 Dr Dawn wears the Georgia shoe, £159 at www.solebliss.com (Image: Nicky Johnston)
The doctor was quick to bust the myth that bunions are caused by high heels - something that the vast majority of people believe to be true.
She explained: "High heels don't cause bunions, but they can make bunions worse...if you're spending a lot of time in very narrow pointy shoes its not going to do your feet any good."
Dawn has recently become brand ambassador for Sole Bliss Shoes, a range which has been created by expert shoe designer Lisa Kay and are made specifically for those who suffer with bunions.
"They're just so pretty but so comfortable!" Dawn explained to Heart. "They're elegant stylish shoes, but they accommodate the bunion, they've got this special technology and padding within the shoe."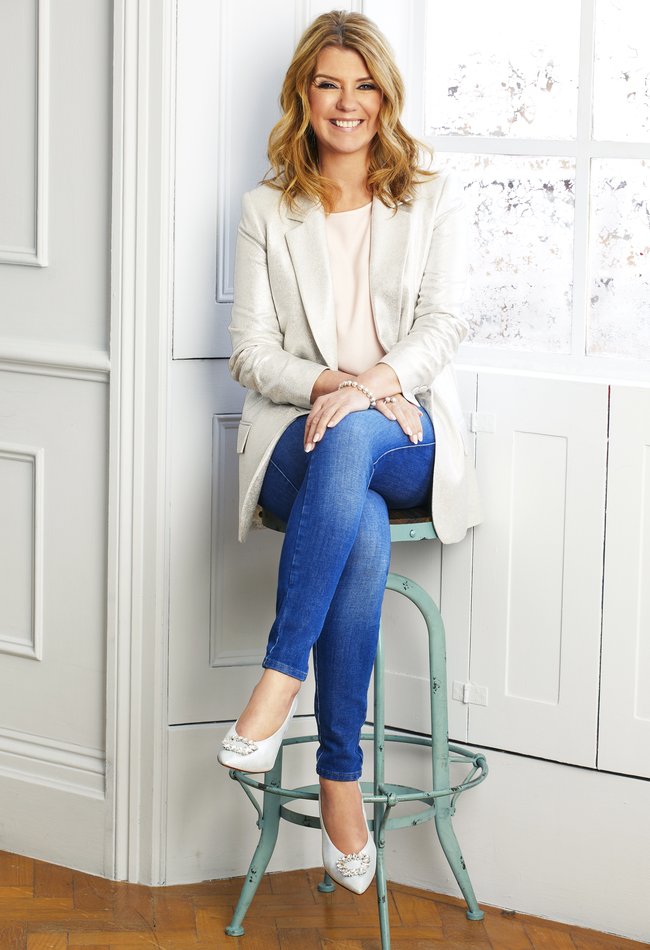 Dr Dawn wears the Harper shoe, £179 at www.solebliss.com (Image: Nicky Johnston)
As someone who loves heels, Dawn is reluctant to succumb to flat shoes, but has fallen completely in love with Sole Bliss's stylish designs, which provide her with comfort from the first wear.
Dawn said: "You know sometimes your new shoes need moulding into. I was in my heels all day from first thing in the morning 'til midnight and they were absolutely fine."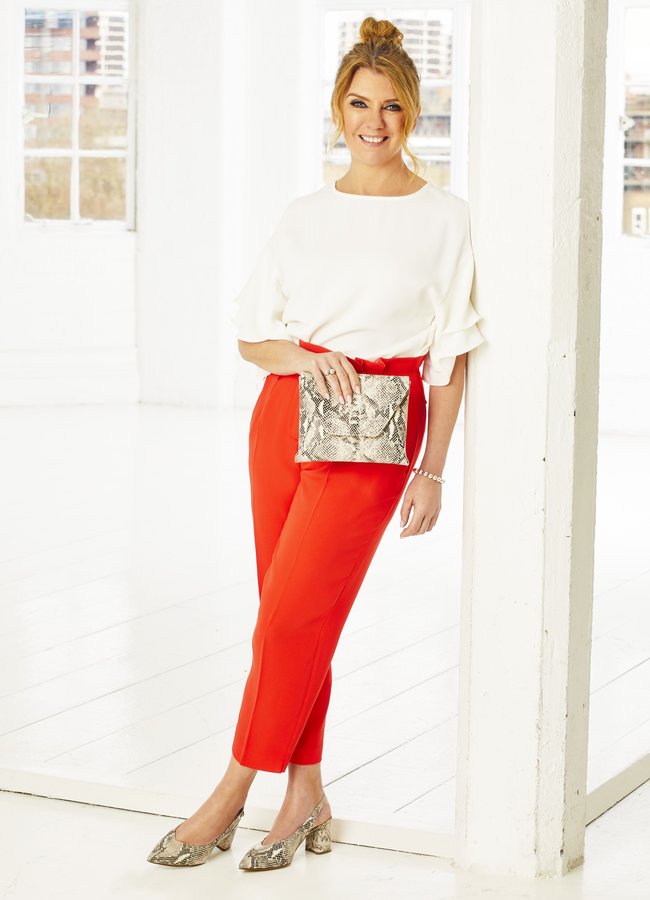 Dr Dawn wears the Alessia shoe, £159 at www.solebliss.com (Image: Nicky Johnston)
With so many millions of people (including men) suffering from bunions, Dr Dawn is determined to raise awareness of the medical ailment, and Sole Bliss Shoes have now launched National Bunion Day.
Dawn told Heart: "Because a lot of people suffer in silence, April 26th [is] National Bunion Day...we can dispel some myths and signpost people to where they need to go to get help."
National Bunion Day, launched by Sole Bliss Shoes (www.solebliss.com) and their brand ambassador Dr Dawn Harper, is on April 26th 2018. For more information please visit www.nationalbunionday.com
WATCH! Dr Dawn discusses back pain: