Facebook's New Messenger Feature Is A Christmas Gift Come Early!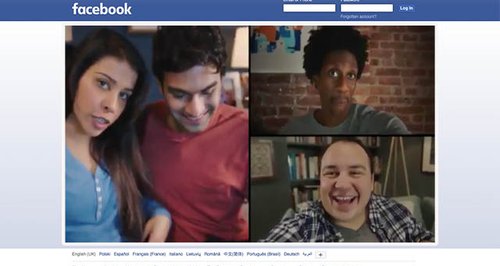 Finally Facebook have become the first to give us the update we've ALL been pining for!
We thought that Apple would be the first to give us the gift of three way video calling, but Facebook has come to our rescue - and gone the extra mile!
Yes thats right, Facebook Messenger has introduced group video on the app which can allow up to SIX people to video call at once.
The update is now available on Android and iOS devices, just in time for Christmas which is great news for families and loved ones who are spread across the country and the world.
By *very* popular demand, we bring you group video chats to Messenger on mobile (iOS & Android), and desktop (https://t.co/4o1IGLsfIu)! pic.twitter.com/4YHU3MXKzT

— David Marcus (@davidmarcus) December 19, 2016
The free service only requires wifi from all parties involved, and then you can natter away with five others face to face!
The new updates on the app also include masks while your video chatting which are kind of like Snapchat filters, as well a whole range of new emoji's, stickers and gifs to spice up your conversations.
Isn't living in the 21st century cool?