People Are Forking Out Hundreds For New £1 Coins That Can't Even Be Spent!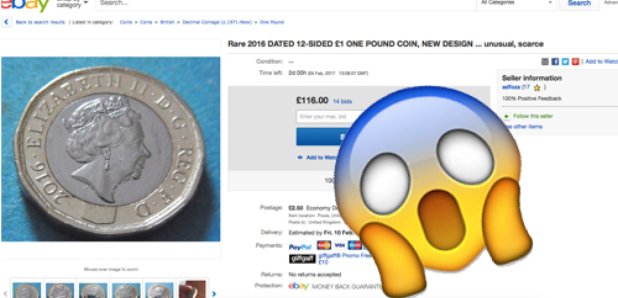 The 12-sided coin isn't even out yet, but people are already raking in the pennies, with fake versions of the currency.
With just one month to go until the Britain is introduced to it's new 12-sided £1 coin, people are already finding ways to capitalise on the new design.
It's thought that over 200,000 "trial" versions of the new design were issued by Royal Mint, in a bid to make sure retailers and the technology they have in store are properly equipped to deal with the switch from the round pound coin in March.
However, a number of these trail coins are being flogged on eBay for hundreds of pounds, even though coin collectors won't legally be able to use them in stores when the new coin is unveiled next month.
According to Royal Mint, these trail coins aren't even considered as rare!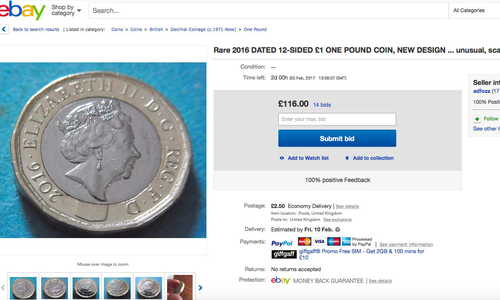 Scott Kuperus, from The Royal Mint, said: "To date The Royal Mint has issued over 200,000 trial samples of the new 12-sided £1 coin to industry stakeholders, for the purposes of calibrating or upgrading coin handling equipment ahead of the coin's introduction in March 2017.
"The trial pieces are marked with the word 'trial', do not have legal tender status, and have no redeemable value."
While the coins can't be traded in stores or banks, this isn't to say they don't have the potential be deemed valuable among dedicated coin collectors.
For example, the 1994 trial £2 coin usually sells for upwards of £150 – but only 4,500 packs were released for this coin. So they were a lot rarer than the current trial piece for the new £1 coin.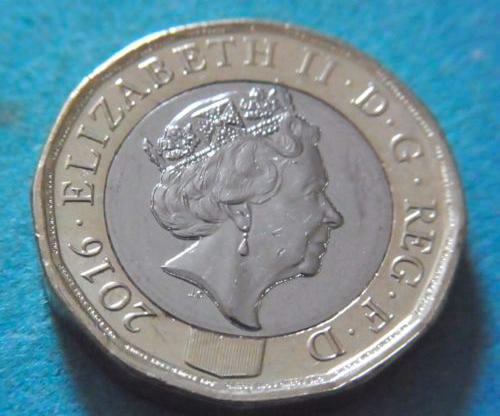 Alex Cassidy, from Coining It In, told the Sun Newspaper that we have become a nation of "coin mad" collectors and the trial pieces could become sought after over the years.
He said: "These new £1 trial coins are fascinating, especially considering the financial precedent of the £2.00 trial coins in 1994, which have since become one of the most sought after collectable coins in Britain."
"The fact that people are already trying to sell them on eBay shows just how coin-mad the general public have become in the last few years."
Well if we happen to come across one, we'll hold on to it just incase!