This Famous Face Is Tipped To Be On The New £20 Note - But What Do YOU Think?!
10 October 2017, 14:42 | Updated: 10 October 2017, 14:55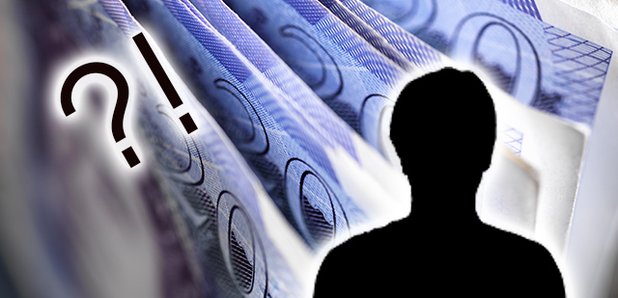 Does this person 'fit the bill'?!
It's been just over a year since the new £5 note had us 'oohing' and 'ahhing' at its new design and inability to turn soggy on a rainy day. Instead, we can rest assured that Winston Churchill will remain in one piece whatever the weather, in a flattering shade of blue.
And last month it was the turn of the £10 note to receive a new makeover, in very much the same vein - but this time with Jane Austin taking pride of place amongst brown hues.
So, naturally we are waiting in anticipation for the new £20 note (due for circulation in the year 2020), and who will feature on this denomination.
In a recent YouGov poll that featured "ethical champions", Brits have voted massively in favour of Sir David Attenborough, beating the likes of Harry Potter author J.K Rowling, celebrity chef Jamie Oliver and entrepreneur Richard Branson.
Prince Charles, Stella McCartney and Archbishop of Canterbury Justin Welby also failed to compete against the legendary broadcaster. In fact, over 40% off the 2,128 people asked wanted Sir David atop the new note.
YouGov said that the idea behind having "ethical champions" featured on the new note is to encourage the public to be "ethical in how they spend their money".
However, let's be honest - we think it's going to take a bit more than that to remind us that, no, we don't need ANOTHER nail polish or an extra additional back-up onesie in case the other four are all in the wash at the same time.
We think that the face of the new £20 note needs to be someone who's stood the test of time, someone legendary who's been loved by us Brits for many years.
So, we've put together our own poll of iconic Brits that WE think would be perfect - vote for your favourite here:
WATCH: The Spellbinding Trailer For Blue Planet 2: