You've Been Wearing The Wrong Bra Size All This Time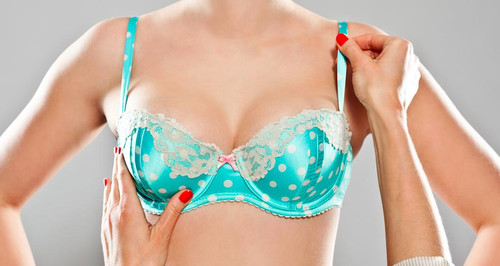 New research has found that you're probably wearing the wrong size bra - and that your boobs are bigger than you think!
How many times to do you get bra fitted in a year? Once, twice, never? Well ladies, it's probably time you took your breast's welfare more seriously!
According to The Charted Society of Physiotherapy, wearing the wrong bra-size could cause poor posture, nerve damage and back, neck and shoulder pain, not to mention saggy boobs!
Are you wearing the wrong bra size? Take the quiz:
Guessing your own bra size by simply trying them on in a fitting room and liking what you see just isn't enough, with two-thirds of women wearing the wrong bra size, a recent poll by lingerie brand Freya found.
A woman's breasts can change size at least six times throughout her life and different bra styles can also affect what size she wears.
Ultimatebraguide.com lists more than 20 different types of bra available on the market: the Bandeau, the Balconette, the Shelf and the Racer Back are just a few among them.
If you're unsure what bra size you should be wearing, definitely get a professional fitting at your local lingerie store.