Ashley Graham Calls For Revolution In The Beauty Industry In A Fiery Plea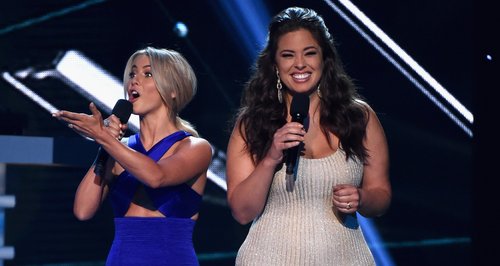 The gorgeous size 14 model is comparing the popular Miss USA swimsuit competition and has used the opportunity to put across her own agenda. You go girl!
She's ruled the runway herself during various fashion week's and now the 28-year-old brunette is turning her hand to presenting.
The stunning brunette is co-hosting one of the world's most famous beauty pageants, alongside fellow judges Julianne Moore and Terrance J
However, far from fading into the background, Ms Graham is using the platform to push her own message and test the prescribed boundaries of the beauty industry.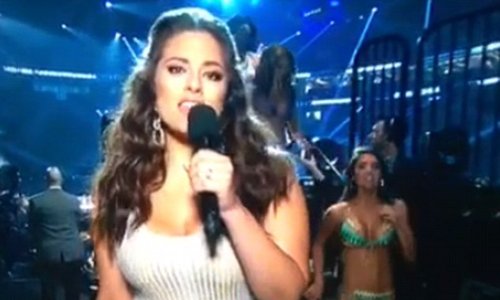 Ashley Graham presenting Miss USA
The model is spreading her 'pro women' and 'body positive' messages calling pageants to accountability: "I'm hoping, are going to start putting curvy and plus-size women in front of the camera."
The activist also saluted the contestants by discussing the pressures on women to look good, as she noted how brave it is to step out only wearing a swimsuit.
The host also told 'People' magazine how important it is for the beauty industry and all arenas to represent the wonderful variety we see in the world around us: "I would like to see diversity of body shape, sizes, ethnicities and ages in every realm."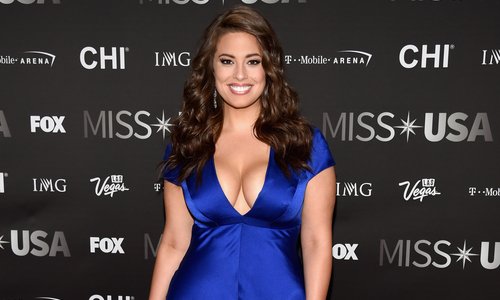 Ashley Graham smiles for the camera as a Miss USA promotion event
We're right behind you all the way Ash!