ASOS Celebrate Model's Body By NOT Editing Out Her Stretch Marks
3 July 2017, 12:30 | Updated: 7 June 2018, 16:59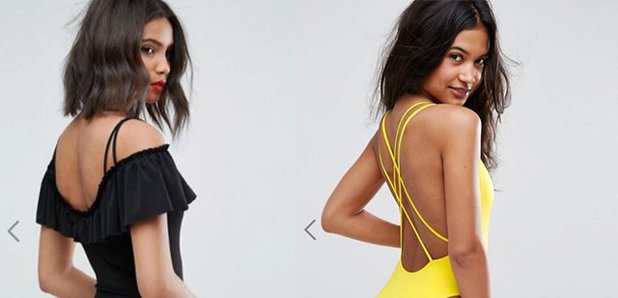 Shoppers have been praising ASOS for leaving some of their model's stretch marks unedited and we couldn't agree more.
Finally, this is a story about how a high street fashion brand is celebrating the imperfections of women's bodies!
If you're in the market for a new item of swimwear or lingerie and you've been looking at ASOS, then you might have noticed how some of the models have stretch marks on their bums and the top of their thighs.
WELL DONE ASOS faint stretch marks and acne scars that aren't hidden pic.twitter.com/yTrRgQr2UL

— olive (@OliviaTuffrey) March 13, 2016
Okay, so it probably doesn't seem like much but in a world where fashion must be advertised on the perfect bodies of goddesses, where cellulite, stretch marks, acne and birthmarks must not be seen, it's somewhat refreshing.
Because who hasn't got a few imperfections?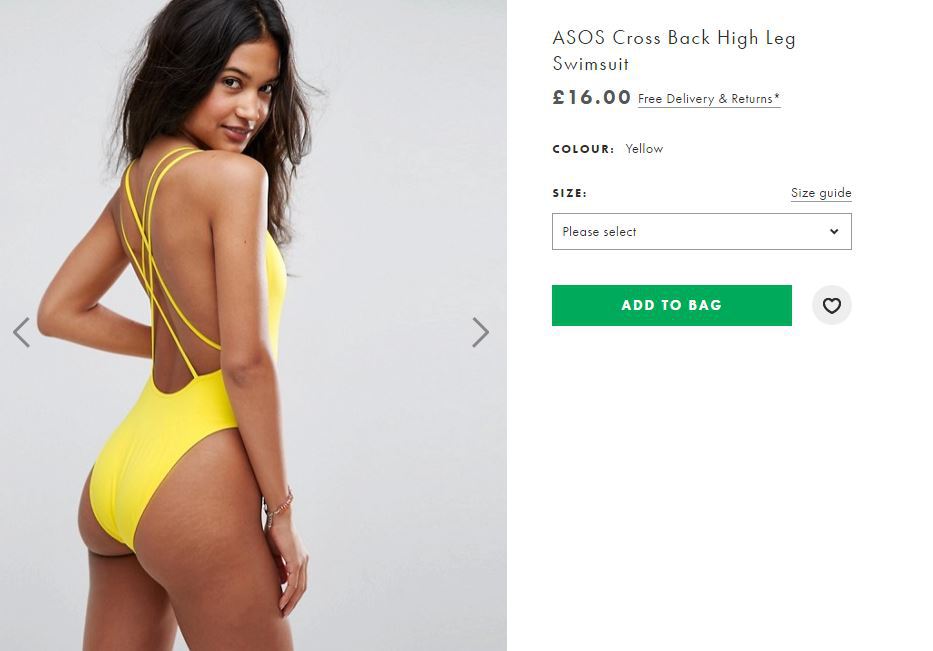 Picture | ASOS
The faint sight of stretch marks was first spotted on the ASOS website back in 2016, when a model in a white leotard worked natural bum look.
And now it looks like they're featuring more and more models with these natural markings on their website.
However, we can't vouch that all of the photos of the models are completely untouched.
The news from ASOS is welcome amongst shoppers who have been feeling somewhat let down by the fashion industry in recent months, particularly when it comes to high street fashion.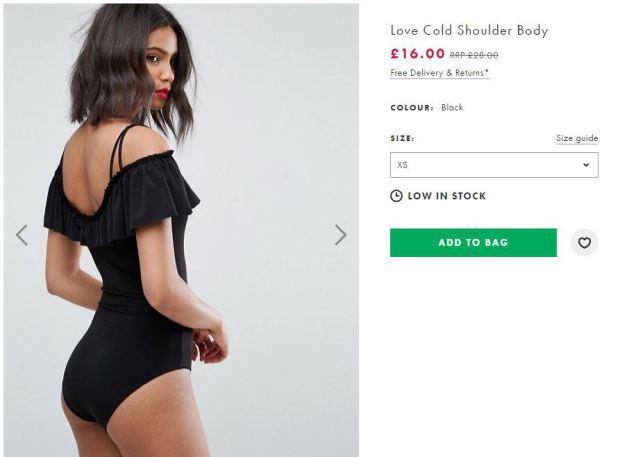 Picture | ASOS
Topshop have been slammed by a window display that appeared to "fat shame" women and H&M have come under fire after their sizes appear to come up short.