There Is Now A Class For Turning Your IKEA Bag Into ANYTHING You Like!
17 May 2017, 14:59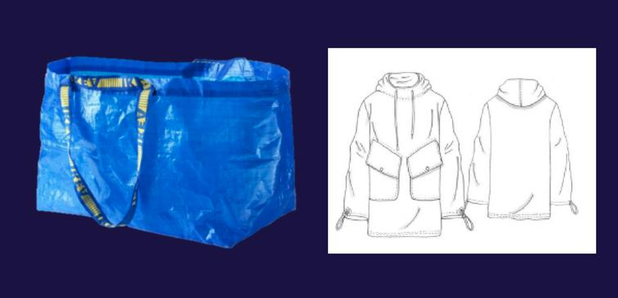 After the IKEA bag turned fashion item trend of recent, one designer is offering to teach people how to make their own clothes from the iconic FRAKTA bag!
Often designers make beautiful handbags that are no sooner on the runway before a less expensive version is unveiled on the high street.
But have you ever heard of things happening the other way around?
It looks like Balenciaga have done just that when they produced a super expensive version of that classic IKEA shopping bag we all have in the cupboard at home.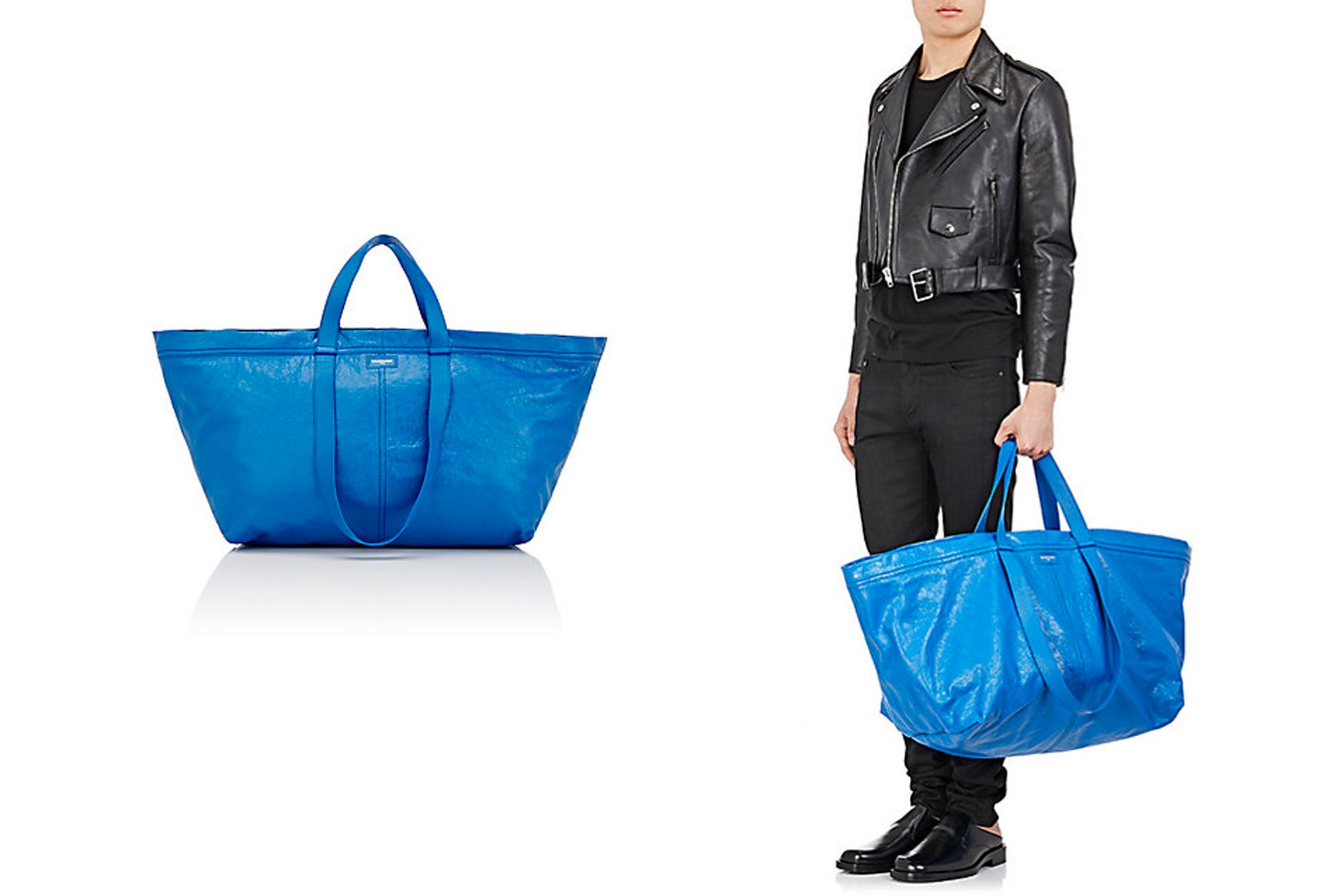 Picture: Barney's
The high end brand's 'Arena Extra-Large Shopper Tote Bag' looks suspiciously similar to IKEA's 'FRAKTA' bag in both shape and colour....hmmm!
But they are certainly different in price with the latter costing 40p and it's designer counterpart a huge £2,000!
But it's not just handbags that have been inspired by their iconic Frakta! Some canny crafters have shown off their own creations using the product on Instagram and everything from trainers to thongs have shown up!
Global knowledge sharing platform Zeqr is listing classes by recent fashion graduate Louis Trainor which will demonstrate how to deconstruct the Frakta, how to cut the fabric with a paper pattern and how to reconstruct it into whatever garment is desired.
So now you can make that yellow and blue dress you've always wanted!
In Louis' class description he says: "I'm offering crafty fashionistas an hour tutorial via Zeqr to learn how to turn their iconic IKEA Frakta shopping bag into anything from boots, wallets to rain macs."
"The Frakta shopper bag is made from nylon and plastic - two man-made synthetics that when woven, becomes impeccably durable and water resistant. A material like this, naturally lends itself to restructuring, mainly because of its sheer strength. Its stiff composition allows it to be remodeled easily into simple and bright garments.
I've partnered with Zeqr, so I can offer a handful of would-be designers a one to one or one to manytutorial to show them how to transform their Frakta into fashion. In the online tutorial, I plan to tackle outwear and shoes, but also accessories like; across the body bags, shoppers and wallets."
If you think that sounds right up your street you can sign up here.
After all the fashion copycats emerged trying to recreate iKEA's iconic Frakta, they released a handy tongue-in-cheek guide on how to tell an 'imposter' from the real thing...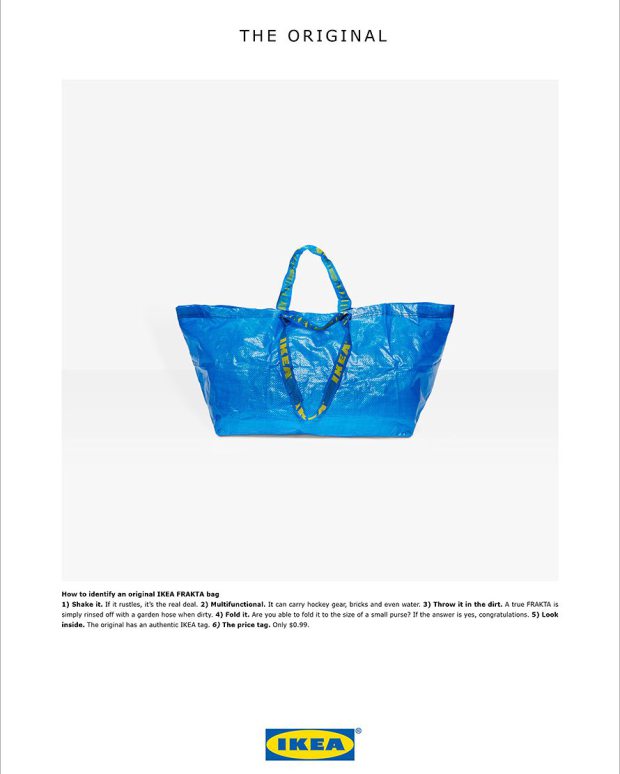 It outlines a six step process to identifying a real IKEA FRAKTA bag - pay attention!
Shake it - If it rustles it's the real deal.
Multifunctional - It can carry hockey gear, bricks and even water.
Throw it in the dirt - A true FRAKTA is simply rinsed off with a garden hose when dirty.
Fold it - Are you able to fold it to the size of a small purse? If the answer is yes, congratulations.
Look inside - The original has an authentic IKEA tag.
The price tag - Only $0.99 (40p in the UK)
So there you have it! There's no excuse for getting duped now IKEA have revealed their trusty guide to a true FRAKTA.
Just in case you got ripped off and ended up spending £2,000 on a knock off instead!