These Bizarre Swim Suits Are Here In Time For Summer - But Why?
19 June 2017, 16:23 | Updated: 7 June 2018, 16:59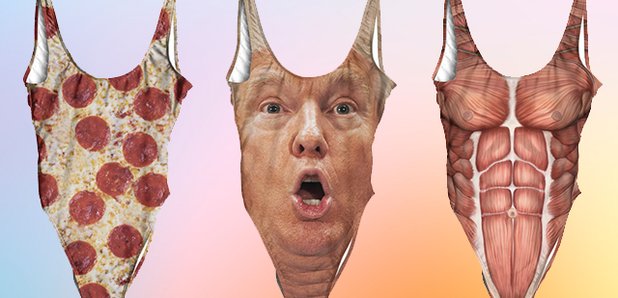 A bonkers range of swimwear has hit the internet and it's left us wondering why on earth we bother getting worried about being beach body ready?
Day in day out we follow what the magazines tell us: you've got to be skinny in time for summer. So we diet, we exercise and cut out the carbs until we give up and wear that blooming bikini any way.
But why do we worry about what our bodies look like, when there are these kind of swimsuits available to buy online?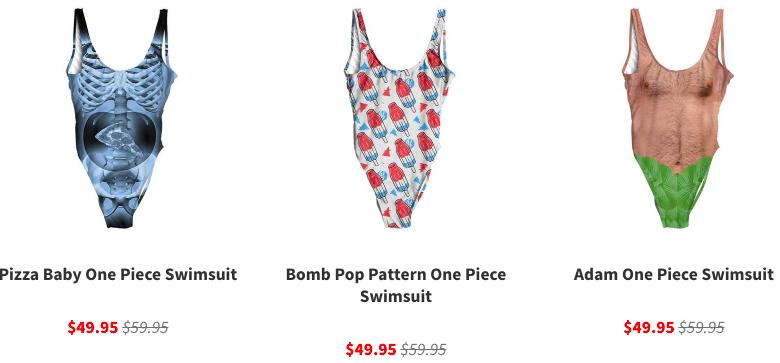 Picture | belovedshirts.com
If you aren't feeling confident enough in your own skin, then you can cover it up with this, er, hairy, male torso swimming costume. We're not sure how attractive they will make you feel but it does provide a few laughs around the pool...
And if you are really, truly a fan of the President of the United States then why not bathe in the sun in a one piece with his face on it?
Yep, we hear ya. Why would you want to wear these?
Well, it looks like the designers over at belovedshirts.com are all about the humour with their range of swimwear.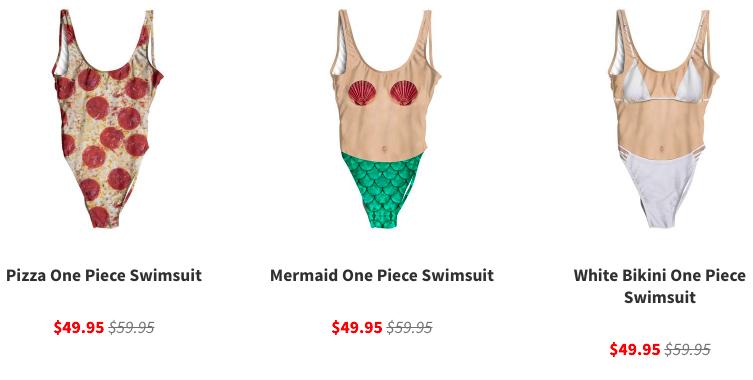 Picture | belovedshirts.com
Not feeling confident enough to squeeze into your bikini? No problem. Just wear one of these flesh coloured swimming costumes with a bikini print and you'll have everyone fooled.
You can even show your love of pizza, or even become a mermaid, with these all-in-ones.
To join in the fun by owning an item of swimwear from the suppliers, it will set you back $59.95 - although there's a sale on at the moment.
You'd better hurry though because you won't want to miss out! Kind of...