Broderie Is The Summer Trend That's Already Sold Out On The High Street!
10 May 2017, 13:17 | Updated: 7 June 2018, 16:59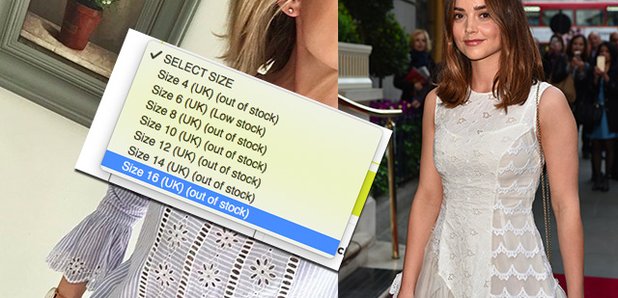 The spring of gingham is nearly over, so are you ready to hop on the next big summer trend? Broderie Anglaise!
Summer is the best time to strut your stuff in new clothes and there are SO many occasions to dress for.
Whether it's a wedding, a day at the races, a festival or a casual BBQ with friends you're never without an excuse to buy a new outfit!
So what's this trend that all the celebs are wearing? Well, it's called Broderie Anglaise and is set to be summer's biggest fabric.
The fabric is a type of white needlework embroidered material that was all the rage in england in the 19th Century and it could be set to have it's renaissance.
In April, Instagram went WILD for this broderie anglaise blouse from River Island that kept popping up on the backs of some of the web's most popular style bloggers.
The £35 blouse soon totally sold out but have no fear, it's just gone back in stock! Although the newer blue version of the garment is slightly higher in price at £40.
But it's not just River Island who have hopped on the broderie bandwagon. Hollywood's finest have been strutting their stuff in delicate garments made of the fabric proving it's star power.
Check out Jenna Coleman looking wonderful in white at a Harper's Bazaar party last month...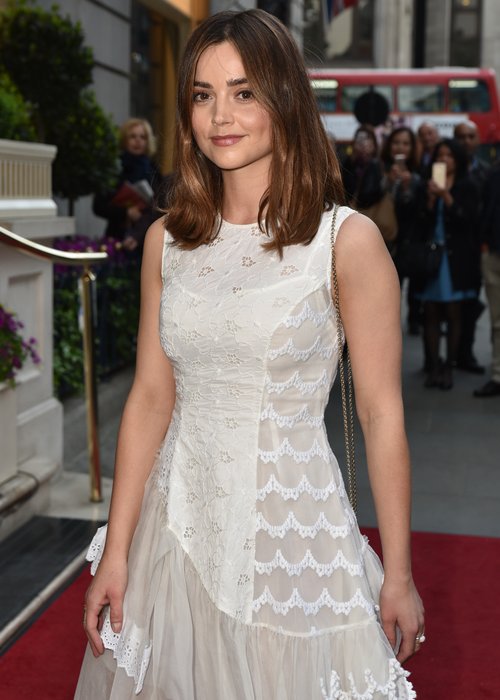 Picture: Rex
It's a fabric that you'll most traditionally find in white, but on occasion comes in a variety of colours. We've scoured the web for the best tops and dresses from across the high street that are super affordable, on trend and perfect for lots of summer occasions!
This swing dress from River Island is perfect for a summer BBQ!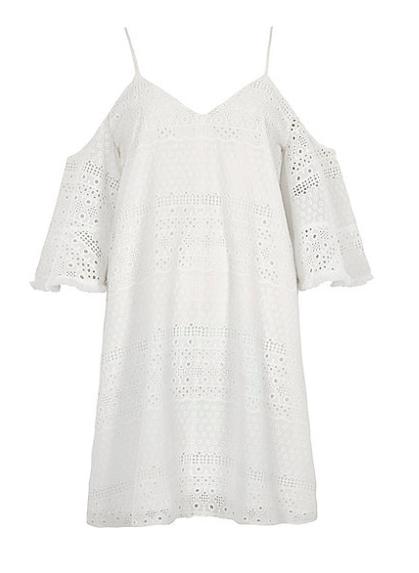 Costs £45.00 and can be bought here.
This gorgeous mustard dress from Warehouse is perfect for a day at the races.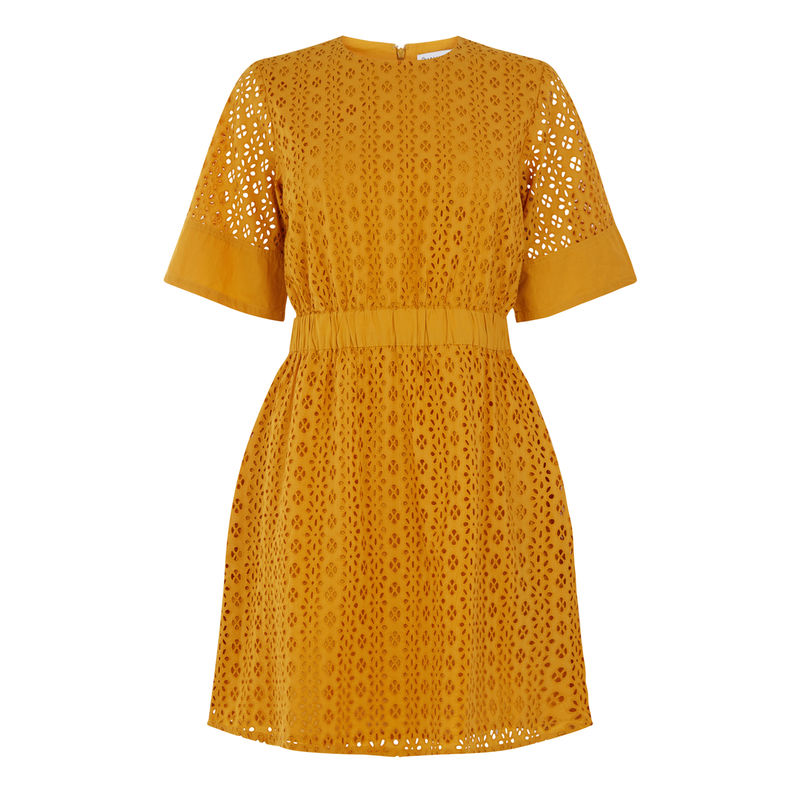 Costs £49.00 and can be bought here.
This fabulous playsuit from New York is the perfect festival outfit.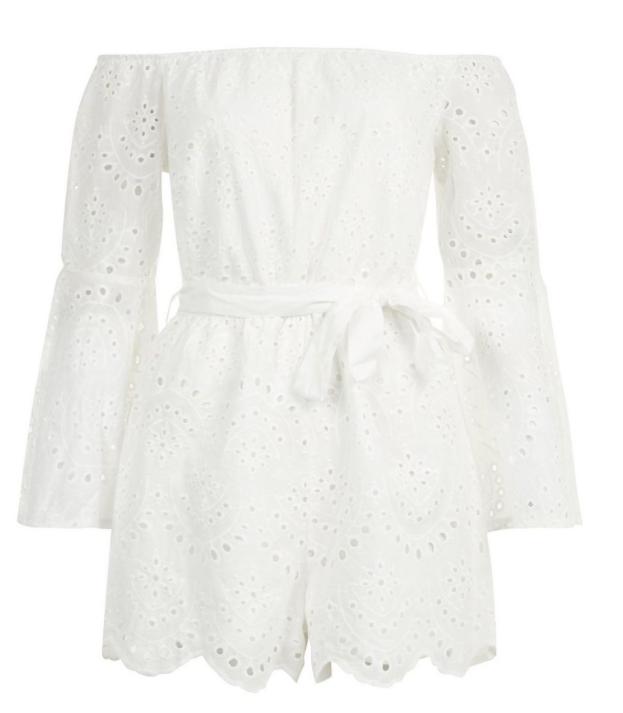 Costs £27.99 and can be bought here.
You heard it hear first! This fab floaty fabric will be flooding the high street soon and if you follow our lead you'll stay ahead of the fashion pack...