Can YOU tell the difference between the £1,1145 boots and their £28 duplicate?
16 August 2018, 17:19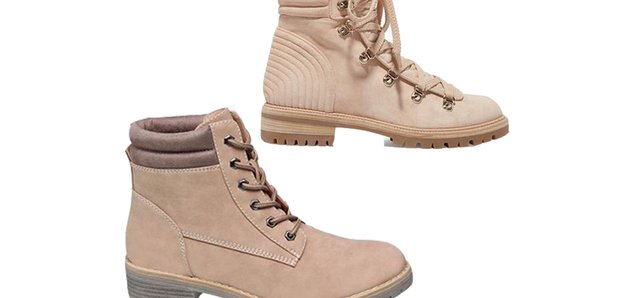 Autumn is just around the corner and it's already got us thinking about snapping up a stylish pair of winter boots.
French fashion designer Christian Louboutin, famed for their iconic red soles, has already set our hearts pulsing with their gorgeous pair of nude lace up boots that have us drooling.
With a price tag of £1,145 we will have to put that dream on hold for now, but there is some good news as high-street retailer Deichman has also hoped on the nude trend with their very own take on the hiking boot style.
What's more, their affordable dupe will save you £1,115!
Priced at just £28, these lace up boots will keep your feet firmly on the ground this winter, not to mention round up your outfit perfectly.
So can you tell the difference between these designer goodies and their high street duplicates? We can't... flip the cards to find out!