Crocs have a summer sandal range... and they might surprise you
21 May 2018, 16:58 | Updated: 7 June 2018, 16:59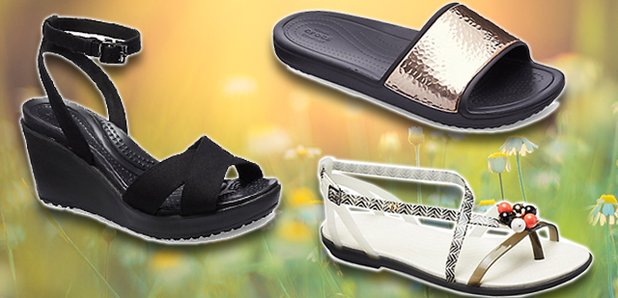 Gone are the days of being 'embarrassed' by Crocs - their new summer range is practical, comfy AND on trend.
It's hard to find a summer sandal that is comfortable and fashionable.
Especially for your holidays, when you want something that is sturdy enough to walk around in and sight-see for hours on end, yet won't get damaged at the beach, AND will also look good for an evening dress-up.
As a result, you end up packing multiple sandals, taking up precious room in your hand luggage AND making it heavier to drag around.
But, lo and behold, Crocs sell shoes that are actually nice and they're changing the summer sandal game.
1. Crocs Isabella Sandals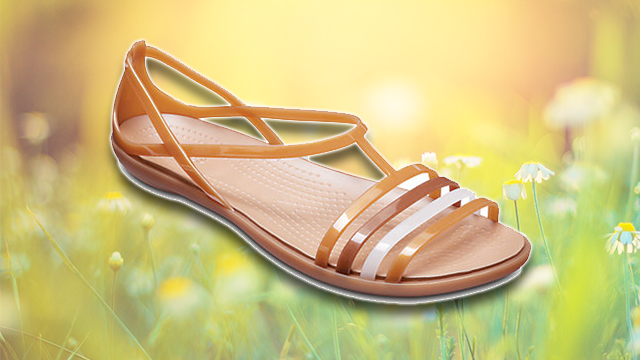 These little dreamboats boast the 'Crocslite' foam footbed, which is the squishy, spongy cushioning that makes Crocs so comortable. But instead of looking like the average ghastly Croc, they've got style. They'll stay on your feet with all their strapping, and are waterproof for a dip in the sea.
Buy them here.
2. Crocs Sloane Hammered Metal Slides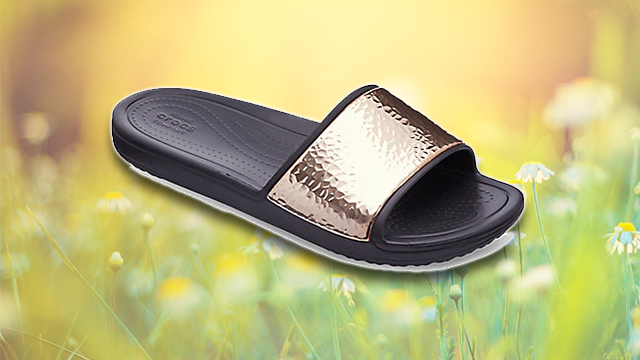 For those who are fond of slides, these will probably be the comfiest you'll ever own. And they look stylish with the crushed metal effect.
Buy them here.
3. Crocs Isabella Strappy Sandals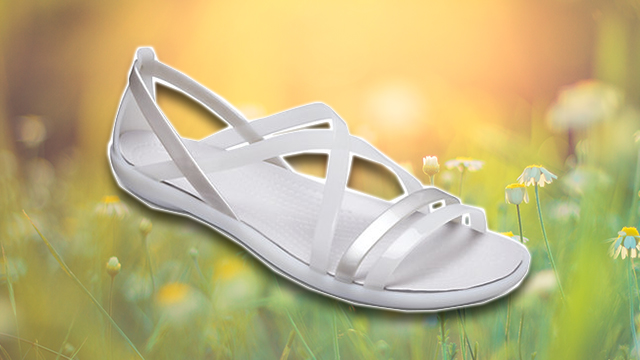 Similar to the Isabella sandal, this 'strappy version' wouldn't look out of place with a cute summer frock, or even at a fancy occasion. They also come in black, if that's more your thing.
Buy them here.
4. Crocs

Leigh II Cross-Strap Heels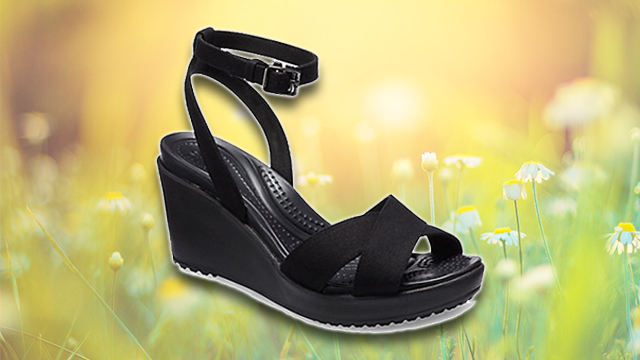 Yep, not even kidding. Crocs do HEELS. And they're nice! These wedges look as fashionable as any high street equivalent, but look at that comfy, comfy padding. There'd be no sore feet at the end of the night with these.
Buy them here.
5. Crocs Isabella T-Strap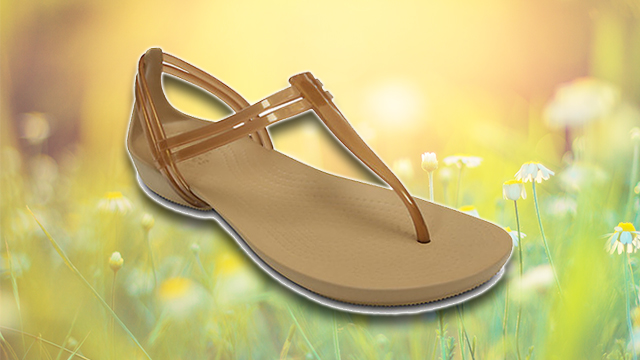 These have a more simple and stylish look, but are perfect for summer holidays or a wander round on a lovely sunny day.
Buy them here.
6. Drew Barrymore Isabella Gladiator Sandals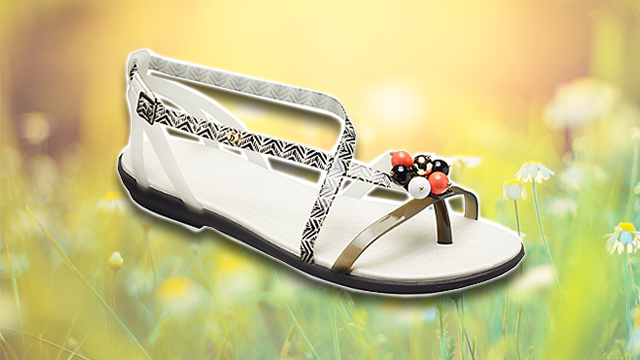 Drew Barrymore is such a fan of Crocs that she's actually released her own styles, and we like! The touch of aztec would be ideal for a summer festival - and if someone drops a beer near your feet, it's all okay - because you can just shove these under a tap for a quick clean.
Buy them here.
7. Croc's Lina Wedge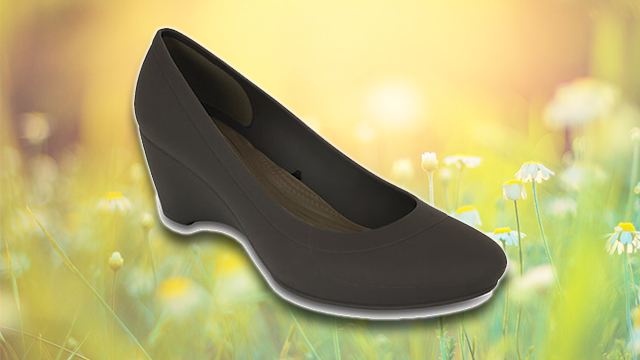 If you're after a comfy work shoe, perhaps these heels tickle your fancy? No one would ever know they're crocs. Available in 'espresso' and black for all office-based environments.
Buy them here.
8. Crocs Isabella Jelly 2 Flats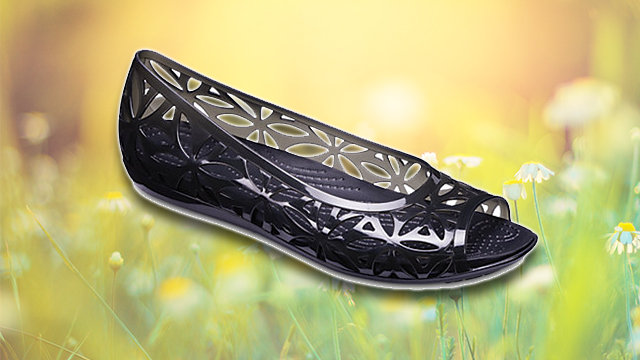 For fans of the more classic 'jelly shoe' style, these are far less likely to cause blisters than the 'buy them at the beach' version.
Buy them here.
What do you think? Would you wear a pair of Crocs this summer?