Are a pair of crotchless trousers the answer to heatwave dressing?
25 July 2018, 16:30 | Updated: 25 July 2018, 17:10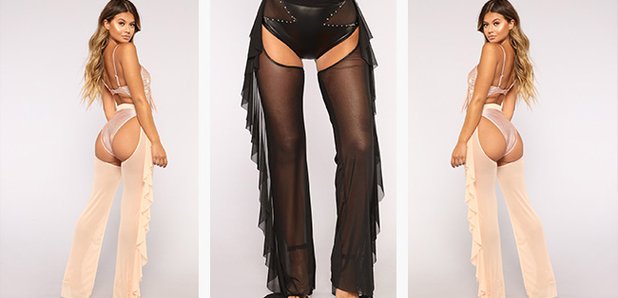 With the UK in the grips of what seems like a never ending heatwave, picking the right outfit is becoming increasingly hard.
Is the answer to heatwave dressing a pair of crotchless trousers?
Online retailer Fashion Nova are selling a pair of £19 'cover up chaps' which are little more than a pair of flimsy trousers without a gusset.
The trousers, which cost $24.99 and are available in up to a size 32, definitely won't be to everyone's taste - and probably aren't suitable for work.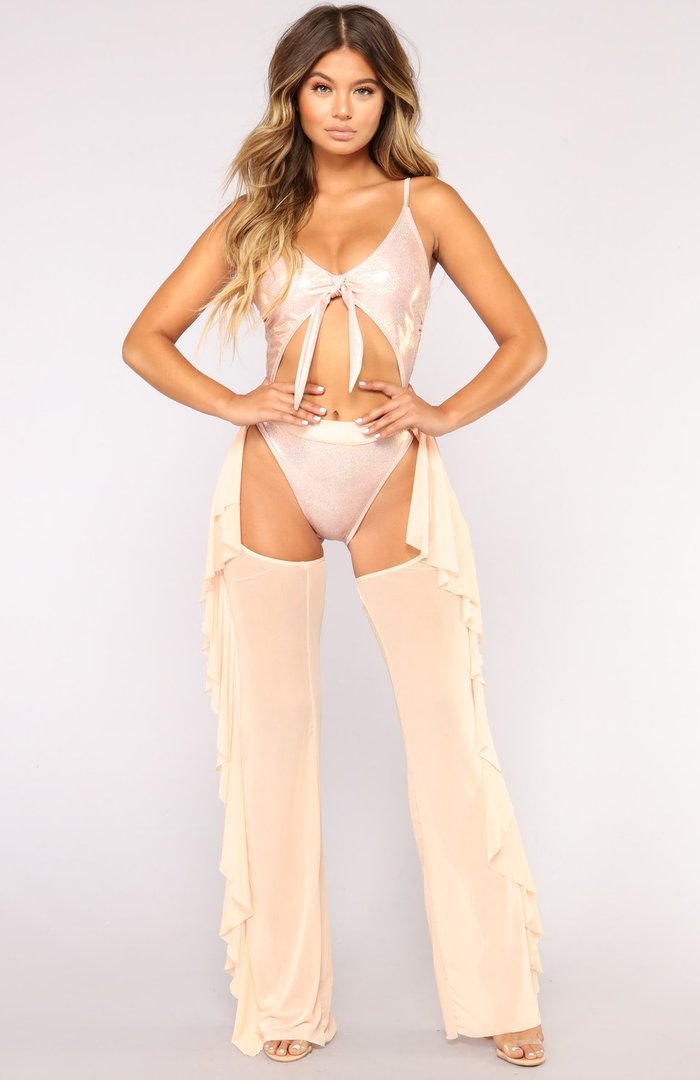 They come just days after we revealed that people are wearing bikinis made from bits of sticky tape in a bid to beat the heat.
If flashing your bum and inner thighs at people wasn't revealing enough, they come in a peachy flesh tone, which might leave some people to think you're totally nude.
Reminiscent of the iconic outfit chaps by Christina Aguilera in the 2002 video for Dirrty, the flimsy slacks are also available in black.
However, not everyone will be ordering a pair or two to wear until things cool down.
Commenting on a picture of a model wearing them on Instagram, one bemused fashionista wrote: "What kind of fashion is this, is there no space anymore for WOMAN to keep their pride, dignity and self respect in this world anymore?"
Another added: "What in the world r these? I might as well just have my butt outta door! These r pointless."
If these are a bit too revealing for you, perhaps these thong shorts from Pretty Little Thing are more your style.
And if you're worried about getting caught in an unexpected downpour while flashing the flesh, these see-through plastic jeans might be just what you need.