Thought You Couldn't Afford A Designer Bag? Think Again.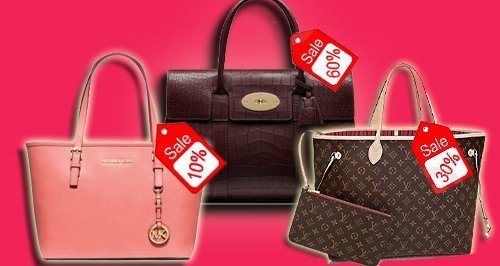 Believe it or not there are ways to get your hands on some of those coveted brands for as much as 70% off! You just have to get thrifty!
We've all walked past the shop window of a luxury department store or a small fashionable boutique, and pressed our nose against the glass wishing for the day we could flash a gold card and leave with THAT bag we've drooled over for the past six months.
*SIGH*
Every self-confessed shopaholic will agree a handbag is an essential part of life, and we have no shame in admitting we would happily give a limb for a Michael Kors. However, this doesn't need to cost you an arm and a leg.
We've found some thrifty hacks to help you get the bag of your dreams.
So get shopping!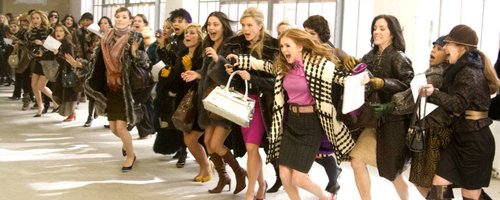 1. Sample Sales
Believe it or not but most brands have sample sales with reductions of up to 70%, however some are more exclusive than others.
The likes of Prada and Chanel will mostly reserve their exclusive sale invites for top fashion magazine editors, but you can still get your mitts on top labels such as Versace, Vivienne Westwood and Mulberry at their public sales.
Make sure you sign up to their newsletters, and keep an eye out for listings on websites such as Stylebarista.com.
2. Designer Outlets
It's no secret that designer outlet malls are often the best way to bag your dream purse. The likes of Bicester Village and Cheshire Oaks, house hundreds of brands such as Balenciaga, Alexander McQueen and Michael Kors, in addition to accessible brands like Ted Baker. Your inner Carrie Bradshaw will have a field day!
3. Charity Shops
Any fashion lover will tell you that the best place to find hidden treasures is a charity shop. However, you'll need to make sure you visit an Oxfam in an affluent area to be in with a chance of snapping up designer goods. So get yourself down your nearest posh town and check which bits the other half are doing away with.
4. Consignment Stores
If you want to invest in some designer gear, then a consignment store is your best friend. These boutiques help owners of luxury items sell their stuff at a cut rate price, meaning we get bags at prices we can actually afford. Who needs a NEW designer bag? Styles such as the Chanel 2.5 and the Hermes Kelly will never go out of fashion. So preloved items are just as good as new in our eyes!
5. Online auction
The likes of EBAY can be a good place to snap up a bargain, but anyone doing so should always proceed with caution as it's not easy telling apart a counterfeit bag from the real deal. Simple things like knowing the materials preferred by your designer, looking out for dodgy lining or stitch work can prevent you from getting conned out of your cash. Real photos of the bag pictured next to the original packaging and store receipts are also a plus!
6. Borrow
Looking to be glamorous for one night only? You can always rent a bag! Websites such as The Handbag Rental offer fashion lovers the chance to be a real-life cinderella by borrowing their dream bag from just £27.50 a week! Make sure you return the products on time though, (or risk your bag being turned into a pumpkin!)