We Bet You'll Never Guess What These Gorgeous Bags Are Made Of...
25 May 2017, 16:49 | Updated: 7 June 2018, 16:59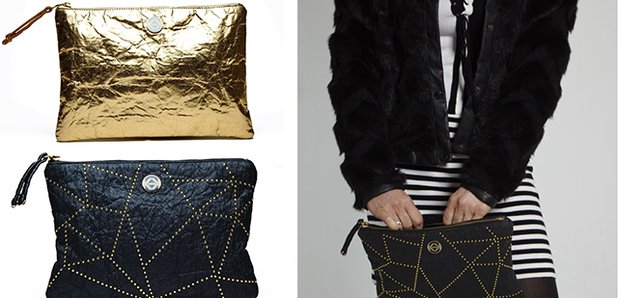 These trendy clutch bags are made of something unexpected and that means they're totally cruelty free!
It's a sad fact for vegetarians or animal lovers that some of the trendiest handbags around are made of leather, but thankfully that's not the case for all gorgeous accessories!
These clutches from Finnish-Australian handbag company TAIKKA are totally cruelty free - and great for the environment too! Why?
Because they're made of pineapple leaves!
This range of eco fab bags called annas+ are great for those that care about the planet and want to look trendy while they're at it!
The bags are made from a time of material called Pinatex which is an innovative new fabric made from the leaves of the tropical fruit. It's PETA (People for the Ethical Treatment of Animals) approved, vegan and was awarded the Grand Designs Green Hero award.
TAIKKA describe the fabric on their as 'lightweight but strong and mimics the appearance and function of leather, without the vast carbon footprint. The nature of Piñatex is that it offers a beautifully textured and soft tactile finish.'
The bags are priced at £95 which is a small price to pay to help the environment and a fraction of the price of some similar leather products.
There is also the choice of a classy black colour or a glitzy gold version for your girls night out!
We'll take one of each please!