This Married Japanese Couple Wear Matching Outfits Everyday And Look Adorable!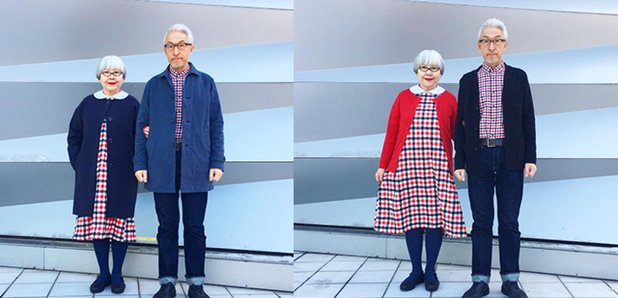 They are the ultimate fashionable couple goals!
When we think of growing old it's hard to imagine what we might be wearing, let alone what our other half might be wearing too.
But now this Japanese couple have given us fashion goals to aspire to in our old age!
They have been married for 37 years and truly show that style has no age by celebrating their matching outfits everyday on their instagram account @bonpon511.
They have over 235,000 followers and it's not hard to see why after scrolling through a few of their fab outfits...
This checkered number...
This matching blue and red combo
Stylish scarves!
Gingham goals...
And our favourite...stripy chic!
Maybe matching fashion is the secret to a long and happy marriage!
These two are certainly adorably happy.
Aww!