People Are Furious About Zara's 'Love Your Curves' Campaign
1 March 2017, 11:27 | Updated: 7 June 2018, 16:59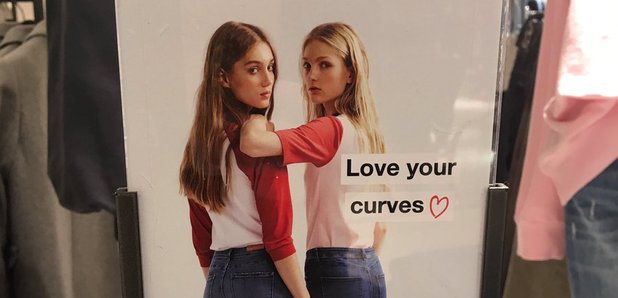 Zara have launched a 'Love your curves' campaign and it's not going down well with their customers for this reason.
Over the past month, clothes store Zara have been promoting a new campaign which encourages women to 'Love their curves'.
Normally when a high street fashion retailer uses their position to influence to challenge the stereotypes in the fashion industry we're the first to stand on our chairs and shout hoorah! But not this time.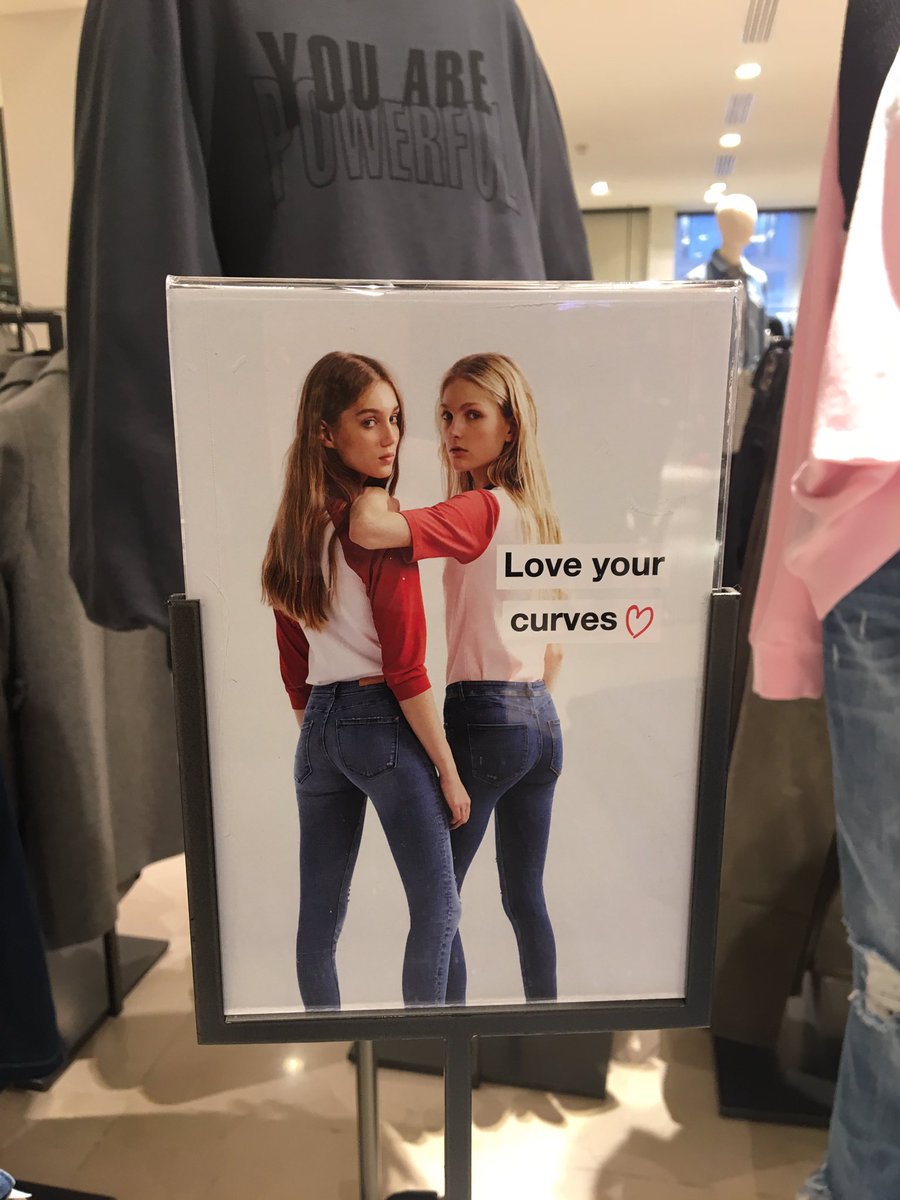 The Zara campaign as infuriated some customers. Picture | Twitter
Instead of using plus-size models to promote their campaign, Zara have actually just stuck the slogan on a photograph of their slim models.
Whilst these models are beautiful in their own right, they're not exactly the best ambassadors to advocate loving one's curves.
Of course slimmer women can still have curves but if you're trying to challenge convention in the fashion world, would it not have been better to use models of all shapes and sizes to promote body confidence, rather than sticking to your typical, slimmer fashion-models.
Although the adverts have been appearing in stores since mid February, the campaign has been brought to light thanks to a tweet by Irish radio star Mulreann O'Connell who tweeted a photo of ad who captioned it: "You've got to be s****ing me."
And others have also been taking the micky out of the campaign, tweeting their own version of the adverts.
ZARA DO YOU KNOW WHAT CURVES ARE pic.twitter.com/NjJaPnCNx2

— MattMo (@mattmodeterding) February 28, 2017
Love your curves - @ZARA pic.twitter.com/4ERvTka2sO

— Bert Swattermain (@BertSwattermain) February 28, 2017
@MuireannO_C @louisemcsharry pic.twitter.com/WyazFmW03O

— Laura Del Rey (@Lauramcoffey) February 28, 2017
@ZARA I'd have a word with your advertising department.....curves?.....where?... pic.twitter.com/Ela4HiUsdO

— Millie Faulkner (@MillieatLRC) February 15, 2017
How do you feel about the campaign?