Gareth Southgate waistcoat: why does he always wear one and where is it from
6 July 2018, 14:15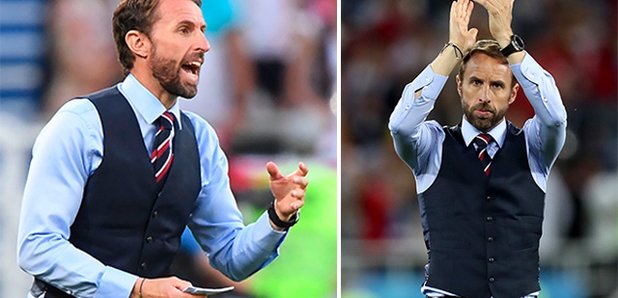 Gareth Southgate, 47, has shot to fame as one of the most successful England managers in history. Arguably just as famous is the navy blue waistcoat he wears for every match - and there's a sweet reason why he does.
The father-of-two, who is married to teenage sweetheart Alison Southgate, has mixed fashion with football and regularly dons his smart navy waistcoat and matching trousers combo - despite the intense Russian heat.
After the excitement surrounding England's World Cup journey so far, fans were quick to turn Gareth's waistcoat into a meme by photoshopping fake stitching reading 'it's coming home' in vertical pinstripes.
Gareth southgate's waistcoat. It's coming home ! #england pic.twitter.com/2LEb0YQhHQ

— dimaspalgunadi (@dimasplgn) July 4, 2018
But there's a sweet reason behind Gareth's smart ensemble, and it's reportedly down to his grandfather, Arthur Toll.
Arthur, who was a Royal Marine, took great pride in his appearance, and grandson Gareth has continued his tradition.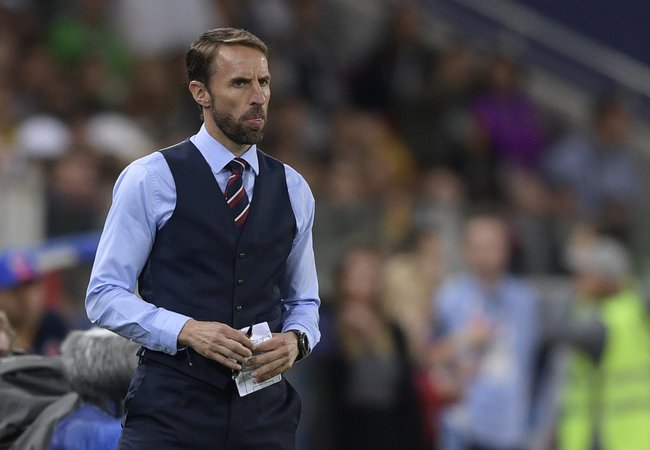 Credit: Getty
Southgate revealed before the World Cup: "My family are incredibly patriotic, my grandad was a Marine.
"I've always been brought up with England being a core part of what we stood for and my life."
Marks and Spencer, who are official suit suppliers to the England team, have reported a 35 percent rise in the sales of that particular waistcoat since England's match against Tunisia.
It is available online only for £65, or can come included in a three piece for £264.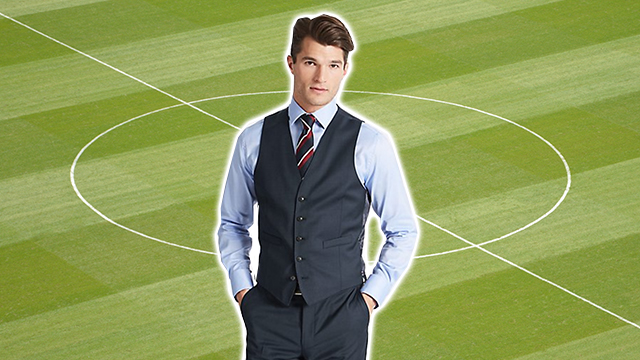 You can also find similar options on the high street, such as the Paddington Tailored Fit Waistcoat from Matalan, which is priced at £25: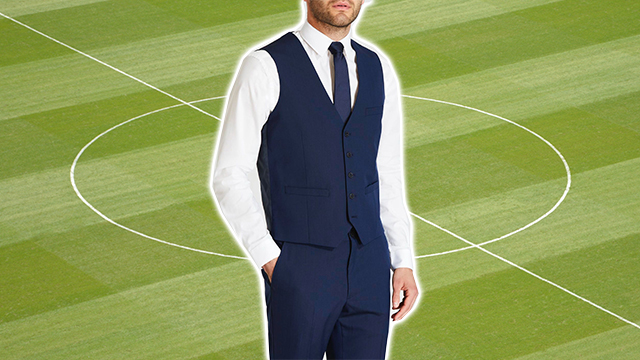 The 'Ink' wool bend option from Next is priced at £45, which a light silver inner lining: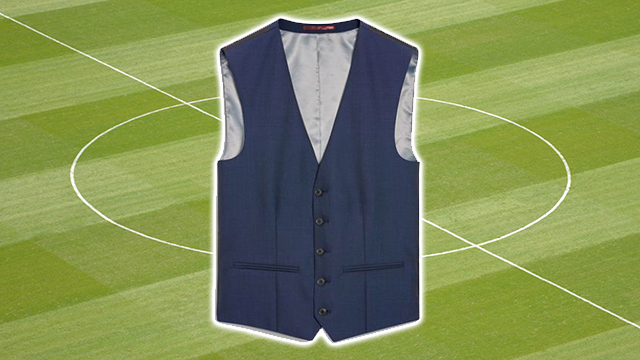 And the smart Navy Textured Waistcoat in Topman is a reasonably priced £35, which has a slightly darker finishing: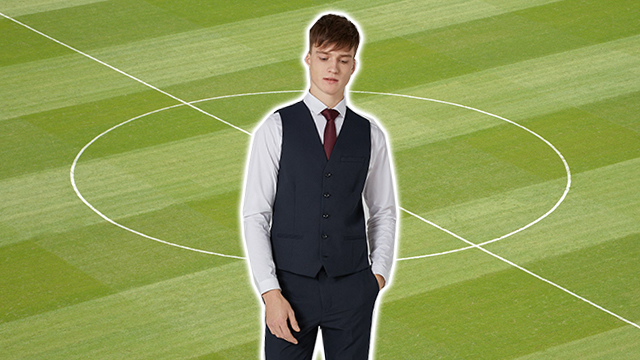 Gareth Southgate played for England before retiring to focus on coaching, and will no doubt be donning his custom outfit for England's next match against Sweden this Saturday!
WATCH! Harper Beckham shows off her football skills: