H&M are making their clothes BIGGER after sizing backlash
19 June 2018, 12:10 | Updated: 19 June 2018, 14:52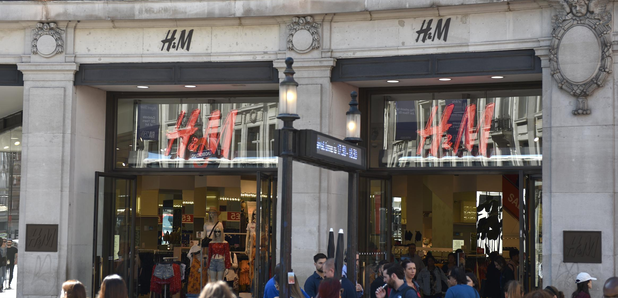 The high street brand have responded to claims that their sizes are too small.
H&M have announced plans to change the dimensions of their womenswear after shoppers grew frustrated at their 'unpredictable' sizing.
The Swedish high street chain has been heavily criticised by shoppers who feel their sizes are totally inaccurate compared to the rest of the high street.
I am so mad at H&Ms sizing, luckily im someone who is comfortable and confident with their body but I feel so sad for the people that aren't and try on clothes from H&M, this is my size 10 Superdry high waisted skirt (back) against a pink size 14 high waisted H&M skirt !!!! pic.twitter.com/hC1grIab1Q

— angelxx (@angelwhitexo) June 14, 2018
When you go into @hm and you are 3 dress sizes bigger than the last shop you walked into 5 minutes ago. pic.twitter.com/bAk2YELQWn

— Thorrun Govind (@thorrungovind) June 9, 2018
Many posts on social media from frustrated customers have gone viral after pointing out the tiny size of H&M's clothes compared to their competitors.
But now it seems like the brand have finally listened to customers and have announced they are changing their sizing system.
A spokesperson for the brand told Huffington Post UK...
"Following customer feedback, we are taking the steps to change our womenswear measurements to be in line with UK sizing, for example the previous measurements and fit of a size 12 will now be the measurements of a size 10."
"The new sizing is in effect already in our stores and shortly will be online, we aim to make this transition as smooth as possible for the customer and we urge customers to try on garments and check the measurements for guidance."
Here's to not having to size up in H&M anymore!