Meet The FIRST Plus-Size Male Model!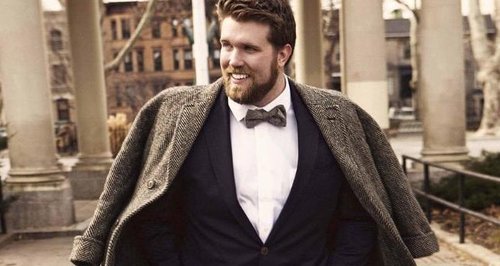 Say hello to Zach Miko - he's the FIRST EVER plus-sized male model to be signed to a top agency. And it's about time too!
It's a new dawn. It's a new day. It's a new life. For plus sizes models. And they're looking good...
Yep, you've heard of Ashley Graham and her killer curves, you've seen the size sexy campaigns over the last year and the plus size models making a statement on the catwalk but now say hello to the first ever plus size male-model to be signed to a major agency.
His name is Zach Miko and he's revolutionary in the industry, being signed to IMG as their FIRST EVER plus-sized male model. And it's about time too!
IMG have started a plus-sized male division of the agency, called 'Brawn', after the success of their female version, 'Curve'.
Talking to WWD, the president of IMG Models, Ivan Bart, said: "Brawn has a body positive message. Brawn is physical strength. He was relatable but still represented fashion."
"Everyone wants to wear great clothes and everyone wants to look fashionable. We have to start asking for more options."
And Sports Illustrated continues to embrace plus size curves introducing Ashley Graham as the latest model to be featured too.
Ashley Graham says it's a "dream come true" to be featured in Sports Illustrated. The curvy model looks hot, hot, HOT showing off her killer curves in a skimpy bikini.
She has also thanked everyone who "stood up for curves" after being chosen as only the second curvy model to appear in the Sports Illustrated Swimsuit Issue.
She wrote on Instagram: "It's official - I'm a @sportsillustrated swimsuit model!! This is a dream come true."
And the new campaign proves you can look INCREDIBLE in a bikini no matter your age, ethnicity or body shape.
Plus size model, designer, and self-proclaimed body activist Ashley Graham is our 2016 fitspiration.
Proving 'healthy comes in all shapes and sizes', the model steams up the cameras as the new face of Canadian brand Addition Elle's Nola plus-size activewear collection.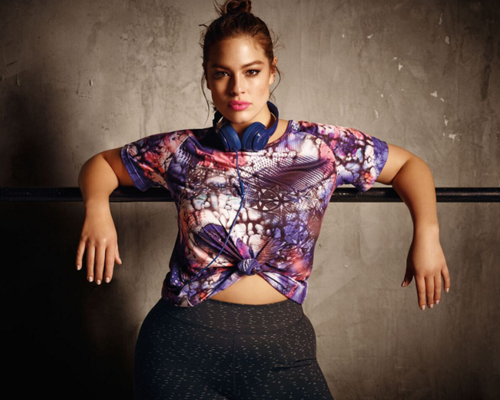 Last year, she proved different sizes run the show at the New York Fashion Week debut of her lingerie line for Canadian retailer Addition Elle.
The 28-year-old is also back with her new lingerie collection, encouraging fans to once again, love and embrace their bodies.
The latest collection with Addition Elle (available at AdditionElle.com and navabi.co.uk from February) is called 'La Scala' – which is designed to send a body-positive and powerful message: every woman deserves to feel sexy.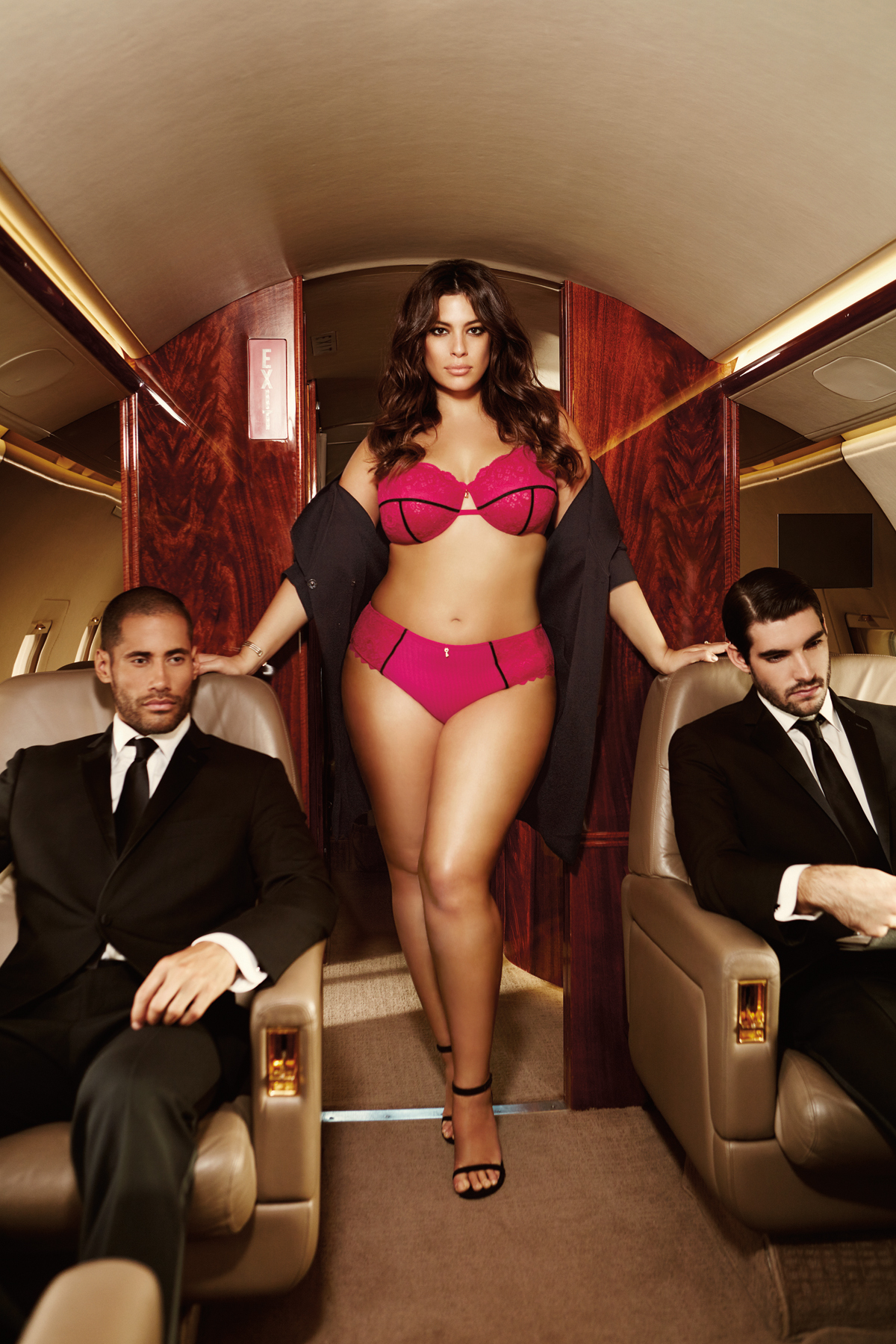 In the line's campaign video Graham proudly claims: "I am size sexy."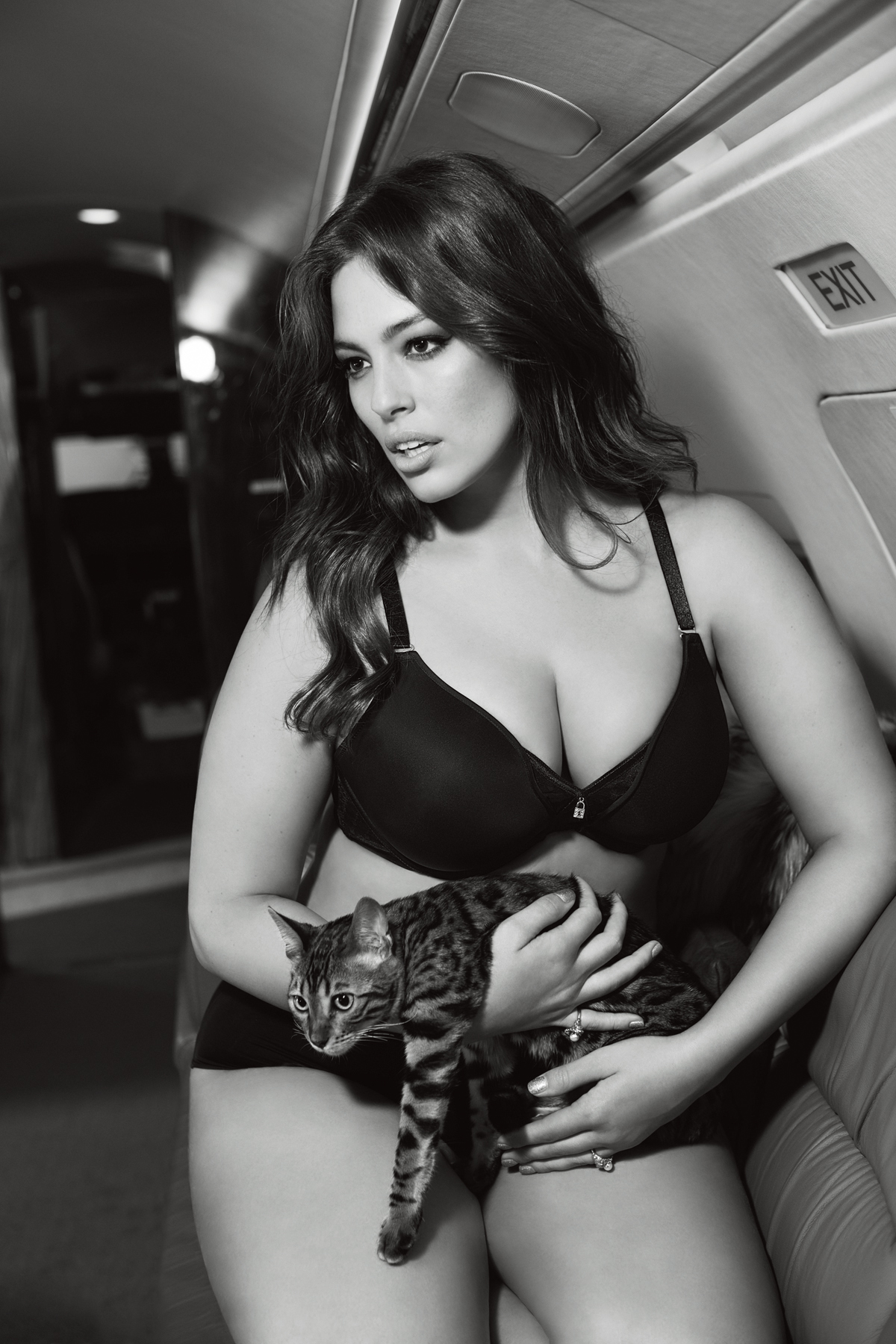 Talking to Yahoo.com, she said: "I always say, if a size 12 jean isn't fitting, buy a 14,
"Who cares about the number that's inside your jeans? If clothes are making you feel bad about your body, go ahead and buy a bigger size."
She added: "It really does help your confidence because you don't even have to think about it. You just think: 'Wow these jeans look really good on me!'"