Could You Cut Your Wardrobe Down To Just 33 Items?
18 April 2017, 17:01 | Updated: 7 June 2018, 16:59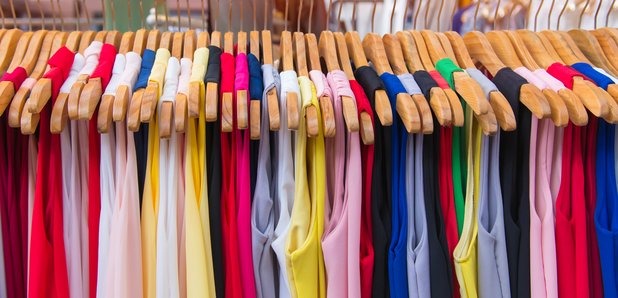 It sounds easy but it REALLY isn't! Take on the Project 333 challenge...
As the seasons begin to change so will inevitably our wardrobes!
Skinny jeans and jumpers will become cropped trousers and flowery tops and sunglasses will be back in full force....ah summer, won't you hurry up already?
With new clothes of course comes a clear out - bin bags at the ready - but here's something to consider before you start planning a whole new summer wardrobe, Project 333!
It's been around a little while now, but Project 333 pioneers the capsule wardrobe and could revolutionise the way you dress! As well as saving you a whole lot of money.
The challenge was coined by blogger Courtney Carver back in 2010 when she wrote a post about it on her blog, Be More With Less.
It's a pretty simple challenge but it may be harder than you expect.
Dress with 33 items or less for 3 months.
The rules:
When: Whenever you like but for three months!
What: 33 items INCLUDING clothes, accessories, jewellery, outerwear and shoes.
What not: Wedding ring, underwear, pyjamas and gym gear (as long as it's only worn for working out!)
How: Set yourself a time frame in which to whittle down your wardrobe to 33 items, this could be two months for example. Box up the clothes your not including and put them out of sight, or if you're feeling really confident, give to charity!
Lastly: Consider what sort of a wardrobe you need to build. If you do need to purchase any new items to make your capsule wardrobe work stick with the 'one in two out' approach.
There's lots to consider, and it can be an overwhelming task to narrow down your wardrobe that much! So here are some helpful tips to help you on your way towards your more economical wardrobe...
- Take an inventory of all your clothes to work out what you need.
- When narrowing down your clothes start with the ones you love and the ones you wear the most.
- Track your progress and get inspiration from others on Instagram using the hashtag #Project333
By participating in this project you can help declutter your life and focus more on meaningful things rather than what to wear in the morning.
And if it ends up a success you could end up helping others by donating all your unwanted clothes - win, win!
Let us know if you've tried Project 333 or want to give it a go!