Are Playsuits For Men The Next Big Thing? Introducing... The Romphim!
17 May 2017, 15:09 | Updated: 7 June 2018, 16:59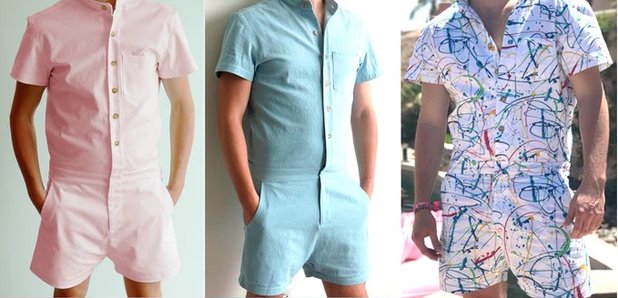 The recently unveiled romper suit for men is proving to be very popular with fellas on the other side of the pond. Could they be headed to the UK?
We're no stranger to debatable fashion trends here at Heart. First there was the, erm, revealing underwear that purposefully recreated a traditionally embarrassing fashion faux pas. Then there were the dubious transparent trousers from Topshop. But there's more where that came from. Prepare to make way for… the RompHim!
The what? Yes, this is the news of the recently unveiled romper suit for men, which seems to be very popular indeed on the other side of the pond. Could it make its way over to the UK? ACED Design, the company behind the so-called Romphim suit, certainly seems to think so.
The Chicago-based company recently unveiled a crowd-funding plea for their innovative design. See ACED Design's promotional Romphim video, in which they make their case for a more playful, colourful style of dress for men to enjoy.
You won't believe this, but they've exceeded their target of $10,000 by more than 10 TIMES, as more than $132,000 has currently been raised, with 27 days still to go on the crowd-funding campaign. What a world!
The company wrote on the Kickstarter page: "Turn heads and break hearts when you take your Romphim for a spin. Is it a romper specially designed for men? Sure, but it's also so much more.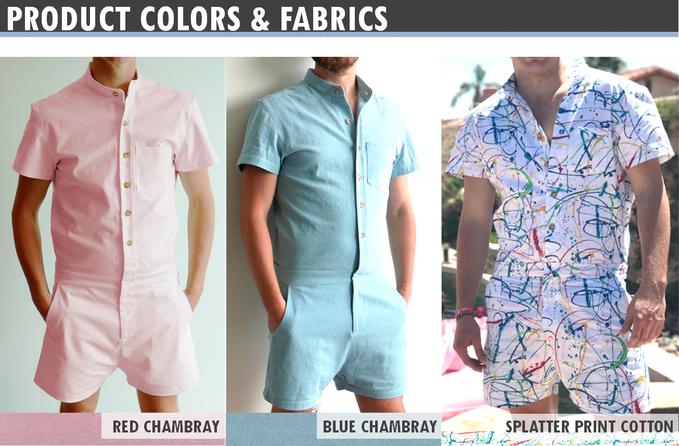 Credit: ACED Design
ACED Design added: "We're revolutionising men's fashion, and that doesn't stop at product aesthetics. We tested our RompHims on guys of all shapes and sizes to make sure we offer something for everyone – and our buttoned waist tabs help you get the most flattering contours possible. We promise that once you put it on, you won't wanna take this thing off."
The product description promises a "[z]ippered back pocket" to 'keep your wallet safe, now matter where you're romping around". The company has also addressed the difficulty of going to the loo in a romper suit, designing in their male version with a zipper fly.
While our female friends love their rompers", the description reads, the biggest complaint we heard from them was the whole 'getting fully undressed to go pee thing. Luckily, this study metal zipper simplifies that process for guys.
Let's just say we're a wee bit sceptical about this one!