People have noticed something VERY rude about this blogger's selfie
23 July 2018, 15:32 | Updated: 23 July 2018, 15:54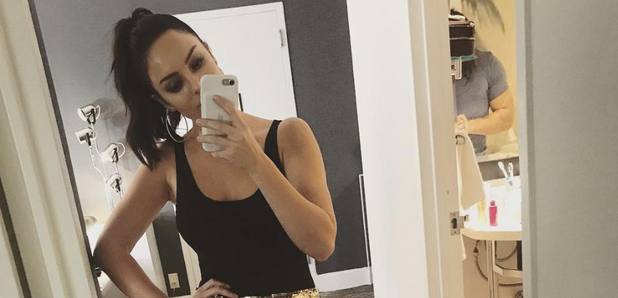 People have left hundreds of thousands of comments under Chloe Morello's stunning picture... but can you tell why?
People are cracking up over this blogger's selfie - but can you tell why?
Australian Chloe Morello, 27, posted a picture to Instagram that showed her wearing a black vest top, gold sequin skirt and sparkly pink socks.
She captioned the photo: "Guys need your help!! Do these socks ruin the outfit? #ootd #whenyouseeit"
However, it was an extra unmentioned element to her ensemble that had people in stitches.
Chloe had cheekily made the shape of a willy on the front area of her skirt by rubbing the sequins the wrong way.
While not everyone noticed, one fan commented: "The sequin schlong actually makes the outfit."
However, not everyone was in on the joke with one person sweetly commenting: "Outfit is very nice, these socks are bad!"
Another said: "The color is not that matter. Cause you still pretty."
People love seeing an accidental photobomb online.
Do you remember how this little boy made his mum's photo look VERY rude?
And who can forget the mum who took a photo of a 'ghost boy' loitering behind her son?